Race 3 director Remo D'Souza on Salman Khan: I've come from dancing behind him to now directing the star
The first two films in the franchise were directed by Abbas-Mustan but Remo and Salman came on board for the third part, which hits the screens on 15 June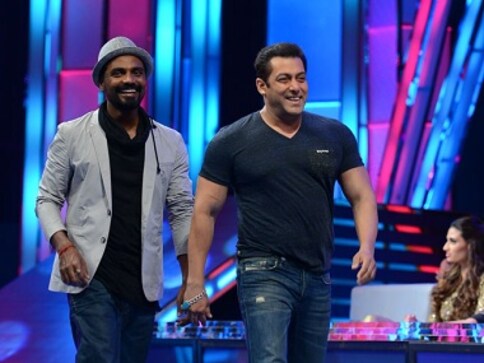 Remo D'Souza is happy that Race 3 is making all the right noises ahead of its release as he believes one is as good as their last film.
The first two films in the franchise were directed by Abbas-Mustan but Remo and Salman Khan came on board for the third part, which hits the screens on 15 June.
"In this industry, you are as good as your last Friday. I have given three back-to-back hits, but then A Flying Jatt came and everyone was like, 'what is this'? The perception changed.
"Now with Race 3, people are talking about it in a good way, the perception has again changed. With every film, whether small or big, I try to prove myself," Remo told PTI.
The choreographer-turned-director says it was a dream come true for him to direct Salman in a big franchise like race.
"It is like a proper 'filmy' story. I was dancing behind him and now, I am directing him. I think very few people are lucky to have this journey. I am happy I am one of them. It's a dream fulfilled moment."
But the 44-year-old director acknowledges the responsibility that comes with a superstar project.
"It is important to work with a star because as a director it takes you to a different level. When you work with stars you understand their value, why people love them. The best part of working with Salman Khan was that he made me comfortable from day one, I was like, 'First time directing a superstar' and he was like, 'No, big deal'," he said.
"Salman is a big star today who is followed by billions of people. So there is a lot of responsibility to not only present him in a way but also make his fans happy. I could do this because I am also a huge fan of him."
Remo says fans of original Race will not be disappointed as, despite the changes in the cast, they have tried to retain the core of the story.
"It is not that we have taken Race 3 to some other point just because Salman is a part of it. It has been made keeping in mind the Race space.
The genre is same but we have taken the game up by putting up larger-than-life sets, action.
Talking about casting, Remo says when he came on board, Khan and Jacqueline Fernandez were already a part of the film and it was the superstar's idea to cast Bobby Deol.
(Also Read: Saqib Saleem on being part of Race 3: I was most nervous to shoot with Anil Kapoor; have seen Mr India 50 times)
Entertainment
"I've come to think of the film as an act of therapy for the public," says Morgan Neville, whose Anthony Bourdain documentary titled Roadrunner: A Film About Anthony Bourdain premiered at the Tribeca Film Festival.
Entertainment
Haasan, who starred in ten distinct roles and also wrote the screenplay, said Dasavatharam was a film that taught him the true meaning of "democracy".
Entertainment
'Resentful of all circumstances leading to only non-Asian character getting her own show:' Kim's Convenience star Simu Liu speaks about the show's cancellation, its 'overwhelmingly white' producers and the Nicole Power spinoff series.