Priyanka Chopra stands at a pivotal phase of her career — will she be back to Bollywood for the long haul?
With her American show Quantico cancelled by ABC, Priyanka Chopra is now looking to consolidate her position in a drastically changed Bollywood.
The phrase 'another year older, another year wiser' seems apt for Priyanka Chopra. The past three years have seen Chopra reach the pinnacle of popularity, donning the producer's hat and making her presence felt in Hollywood. But as the actress gets older by another year, she also now stands at a precarious phase of her career – will she head back to Hindi films (for the long haul) or continue her stint with Hollywood?
With Quantico being cancelled after three seasons, and films like Baywatch and A Kid Like Jake failing at the box office, it has now become imperative for the actress to look for other options. In an interview to an Indian publication just before the Golden Globe Awards ceremony last year, she had remarked that the same things that worked for her in Hindi films, have worked for her internationally too. It has been more than 18 months and it is apparent that Priyanka has been off target.
Priyanka's entry into Hollywood was stuff that dreams are made of. She navigated her entry in Hollywood as a singer and her singles with will.i.am and Pitbull gave her a dream launch pad. Both her singles were talked about and covered in an extensive manner. Then came the role of Alex Parrish in ABC's Quantico. The role brought her fame in not only the US but also most English-speaking countries. She'd become a sensation in a very short period.
Soon, she started rubbing shoulders with the high and mighty. When the trailer of Baywatch was launched, it evoked much interest. Apart from being a film adaptation of a much loved TV series, it also had one of America's most bankable commercial stars of the current generation, Dwayne Johnson. The film was considered a sure shot success. Everything was going great guns for the actress until things started crashing down in succession. Her singing career came a cropper and failed to take off. ABC announced the cancellation of Quantico after dwindling ratings greeted the network. Baywatch could not meet the same fate as its TV counterpart and was a whimper at the box office. Priyanka's next film, A Kid Like Jake, was an indie affair and found only niche appeal. And so, the initial euphoria that had greeted Priyanka, withered away. As far as Bollywood is concerned, her last appearance was in Prakash Jha's Jai Gangaajal in 2016 and it is only this year that she has agreed to appear alongside Salman Khan in the much ambitious Bharat.
Her successive outings in Hollywood seem timed. This was bound to happen in an industry where racism remains an undertone and not many from the Asian subcontinent have been able to penetrate the glass ceiling. It was amid this scenario that Priyanka was expected to create her own space. While no-one can deny her effort (and subsequent blast of fame), ultimately, her choice of films and a cancellation of her show, brings her at crossroads. 
Bollywood has been unforgiving to actresses on the threshold of 40 and Priyanka is slowly inching towards that phase. In terms of age, she is only two years younger to Kareena Kapoor Khan, but while Kareena can take it easy in matters related to her career, the same cannot be said about the competitive Priyanka. She has now become a producer and has confined herself to producing only regional films, but it won't be too far fetched to assume a feature film in Hindi is on its way under her own banner.
All said and done, Priyanka's star power has been amply visible in the past three years. She became a presenter at the 2016 Oscars and was conferred India's fourth highest civilian honor, the Padma Shri. The very same year also saw her featuring in Time Magazine's list of 100 most influential people in the world. But none of the accolades were related to the success of her films.
It is true that her Hollywood sojourn has shown a path to other actresses. By some standards, Priyanka could easily be dubbed as the most successful actress to have crossed over to Hollywood by Bollywood parameters but the same goes haywire when Hollywood definitions come into play. Priyanka has successfully managed to carve her own space, but one cannot discount the fact that her contemporaries like Katrina Kaif, Vidya Balan and Deepika Padukone are still active. Their very names spell success, too.
It seems the time has now come for Priyanka to make Mumbai her base (again) and start from where she had left three years ago. It is known that Bharat will be a film centering solely around Salman Khan and the actresses would have to work doubly hard to stand out, both in terms of screen appearance and a well-defined character.
Bollywood has undergone a sea change since Priyanka left for foreign shores to make her career. We only hope this birthday to be a new beginning for the versatile actress.
All images from Facebook.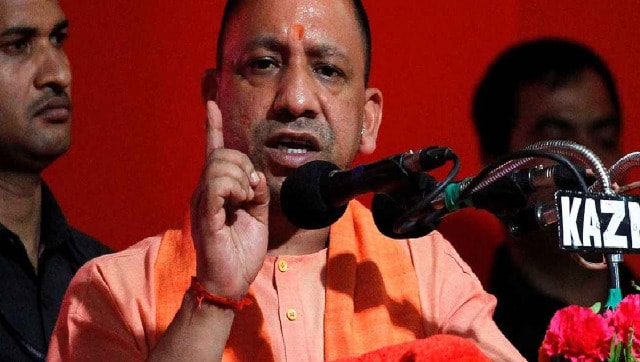 Politics
Yogi Adityanath has done well as chief minister of Uttar Pradesh and it is a matter of shame if the BJP cannot capitalise on that
Entertainment
The Matrix Resurrections is set to release on 22 December. Directed by Lana Wachowski, the film also has Jada Pinkett Smith reprising her role of Niobe. Christina Ricci, Jessica Henwick, Jonathan Groff and Neil Patrick Harris will be new additions to the cast.
Entertainment
Priyanka Chopra and Nick Jonas look radiant in their bold attire at the British Fashion Awards 2021. Check out their cute moments together.