'Phillauri makes you believe in fairytales': Here's Alia Bhatt, SRK and other celebs' verdict
Anushka Sharma's film Phillauri is already a profitable venture, before its release.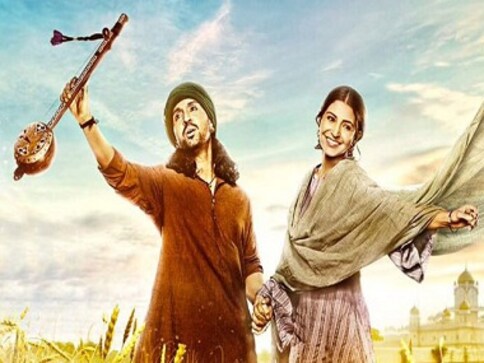 Phillauri is Anushka Sharma's second production after 2015's slasher thriller NH10, and so there's a lot at stake for Anushka Sharma, who's Clean Slate Films has helmed this film, purely on the basis of expectations.
It is now become a trend for films to be shown to fellow members of the industry a day before it releases to create hype around the film. Even though big films like Phillauri (and film studios like like YRF and Fox) donot have press previews for critics and journalists, they make sure to show the film the celebrities who have multiple followers on Twitter.
Any publicity is good publicity right? And so, while we 'common folk' wait with bated breath for Phillauri to release, the film was shown to multiple celebrities on Wednesday night in Mumbai. Here's what they have to say about the film:
Meanwhile, it is being reported that Anushka Sharma's film is already a profitable venture, before its release. It has allegedly been made at a budget of 21 crore including marketing and distribution, and has already recovered 12 core from satellite and music rights, reports India Today.
World
Twitter is looking for various ways to increase its revenue. The platform will now try to charge businesses for their verified badges, and charge businesses and brands $1,000 a month, and an additional $50 for other notable accounts related to the brand.
World
Just like with Tesla, Elon Musk now plans to allow Twitter users to pay using cryptocurrencies like Bitcoin and Dogecoin on the platform. This is in line with the theory that says Musk wants to turn Twitter into a super app called X.com or Platform X.
World
Twitter is effectively being sued by King Charles III. Crown Estate, the organisation that owns and manages properties on behalf of the monarch, has filed a claim against Twitter in the London High Court for not paying the rent of its London headquarters.