Pari, Secret Superstar, TVF Pitchers 2 casting directors talk about their diverse slate of films
Abhishek Banerjee and Anmol Ahuja, the owners of Casting Bay, reveal how different it was to cast for Phillauri from Anushka Sharma's next production Pari.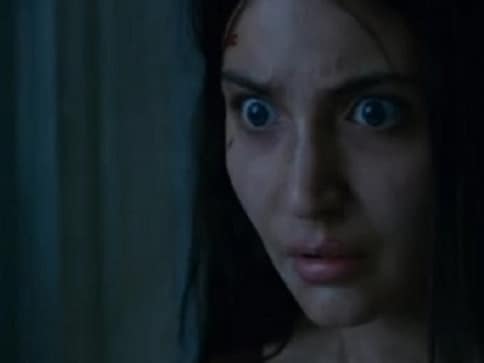 Ahead of the release of Prosit Roy's horror film Pari, starring Anushka Sharma, Firstpost had an exclusive chat with its casting directors — Abhishek Banerjee and Anmol Ahuja — the owners of Casting Bay.
This is your second collaboration with Clean Slate Films (Anushka and her brother Karnesh Sharma's production banner) after Phillauri last year. How has this association played out so far?
Abhishek: They give you a free hand in going the entire length of our imagination. For example, in Pari, we cast a number of actors from Kolkata (where the film is set) irrespective of their pan-Indian popularity. Also, their stories are mainstream but told very interestingly.
How was casting for Phillauri different from Pari?
Abhishek: In Phillauri, we had to cast for two worlds — one from the pre-Independence era and one a contemporary setup. The characters were also very pure-looking. All of them had hints of innocence in them. On the other hand, Pari is a little on the dark side. While we do have a soft character in Parambrata Chatterjee, a few characters had to be so eerie that you would feel like you want to be away from them. So NH10 was dark, Phillauri was soft and Pari is eerie — a combination of those films' characters.
Which actor surprised you the most in Phillauri?
Abhishek: Suraj Sharma. He was brilliant. Mehreen Pirzada and Diljit Dosanjh also surprised us. All of them are originally from three different industries. But we cast them according to their real selves and the brief we were given by the makers. Suraj, just like his character, is from America. He also looks vulnerable which was a character requirement. Then Mehreen also looks her part. Though she has done films in south, she is a Punjabi.
Aamir Khan had personally praised you on Twitter for the casting of Secret Superstar. Which actor surprised you in that film?
Anmol: Aamir himself. When we were auditioning for Secret Superstar, he was shooting for Dangal. So he told us, 'Why don't you try this girl (Zaira Wasim)? She is very good.' When we auditioned her, we knew she was Insiya. Similarly, when we and Advait (Chandan, director) asked Aamir if he could play the role of Shakti Kumar, he asked us to audition him too. We were like, "But he is Aamir Khan!" He auditioned for the role and that is how he came on board.
Abhishek: Even Tirth surprised us. He had no prior experience in acting, except some children's theatre in Ahmedabad. But he played his part brilliantly.
Which film do you consider your breakthrough in the industry? Any memorable characters from those films?
Anmol: The Dirty Picture and No One Killed Jessica. I think with these films, the industry started recognising our work. Our favourite character has to be Rajesh Sharma in The Dirty Picture. Imagine a Punjabi living in Kolkata playing a sleazy south Indian producer yet having a humanity in him. I think Rajesh Sharma pulled it off really well. It also proves that actors can play characters from across borders.
In that case, is the previous work or the kind of cinema that an actor associated with a consideration while casting? For instance, did you cast Shweta Tripathi in Mirzapur (Excel Entertainment's Uttar Pradesh-based Amazon Prime Video India original) because she played a UP girl in Masaan?
Abhishek: Shweta may have starred in Masaan but we had already auditioned her for a couple of movies. So we were aware of what she could bring to this role. We are more concerned about her acting skills than the image associated with her.
Anmol: Before she was cast in Masaan, she was a Disney girl for the Indian audience. But she went on to show a different side of her in Masaan. Given her talent, we're sure she'll surprise them yet again in Mirzapur.
Besides Clean Slate Films, you've also collaborated twice with Dharma Productions. How has the experience been of casting for Student of the Year 2 and Shiddat?
Abhishek: We've finished casting for both the films. But we've signed a non-disclosure agreement with Dharma that we can't speak about the cast. So the production house will have to announce the cast first for us to talk about it. So far, the only announced name across both the films is Tiger Shroff in Student of the Year 2.
Student of the Year was criticised for casting two men in their late 20s as school students. Were you apprehensive of this criticism while casting for the film's sequel?
Abhishek: I think the only concern is that the actors should look young. They should be from this generation. Tiger and the leading ladies are youth icons so their casting was of no concern. If you can have Aamir Khan, Sharman Joshi and Madhavan playing college students (in 3 Idiots) then I don't see why Varun Dhawan and Sidharth Mlahotra can't play school students.
You've also collaborated twice with KriArj Entertainment? How was casting for Toilet: Ek Prem Katha different from that for Batti Gul Meter Chalu?
Anmol: In Toilet: Ek Prem Katha, we cast a lot of local actors from Mathura (where the shoot took place). In Batti Gul Meter Chalu (also directed by Shree Narayan Singh), we cast a lot of actors from Rishikesh as that's where the film is set. Both these sets of people are different because of their local cultures but essentially, they belong to the lower middle class so their problems are quite similar in a way.
Which film of yours are you looking the most forward to?
Anmol: Sandeep Aur Pinky Faraar. We've shot at the Indo-Nepal border for this film. And we've cast actors from there. Also, Dibakar Banerjee's films are all about his well defined characters, whether it is Oye Lucky Lucky Oye or Detective Byomkesh Bakshy!.
You've also cast for Dibakar's short film in an upcoming anthology (Bombay Talkies 2). Why did you choose to rope in Manisha Koirala and Sanjay Kapoor?
Abhishek: The theme of the anthology is love and lust. Dibakar's film demanded a middle-aged couple, in their late 30s, so we looked around that age bracket. And we could not have cast anyone better than these two actors.
Besides Mirzapur, you have also cast for TVF Pitchers 2. Spell it out for us, is Arunav Kumar part of the second season?
Abhishek: Well, TVF will make the announcement soon. But I assure you, you'll be surprised to see a lot of interesting faces there. I'm also there!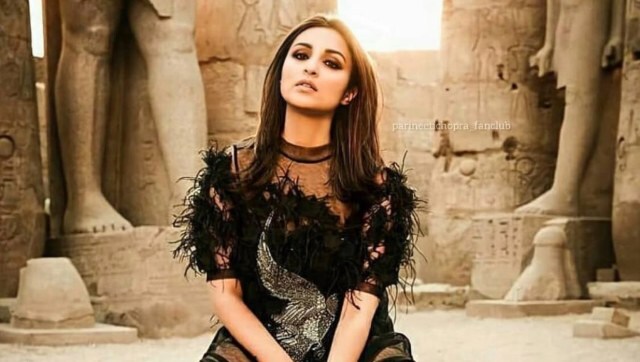 Entertainment
arineeti took to social media to share the happy news.
Entertainment
Being highly academic herself, Sanjana has been on the front line in devoting her time to spread out efforts in education alleviation. Here are some of her contributions to today's youth.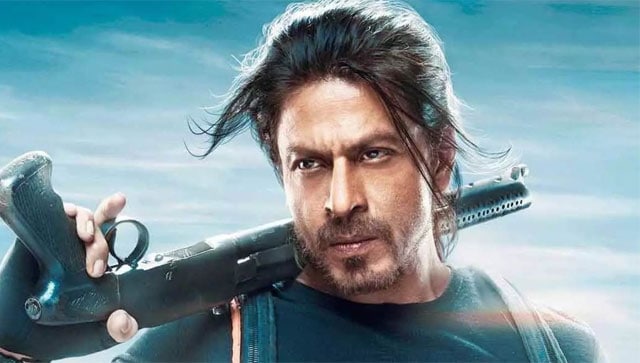 Entertainment
The BBFC shared the rating for Pathaan on its official website along with detailed rating information