Padmavati row, S Durga and IFFI: Are films being used to detract attention from real issues?
Cinema is our favourite escapist fare. Is the row over Padmavati and S Durga indicative of how cinema is being used to divert attention from issues society has a real, material stake in?
It has often been said that cinema in India is all about escape from reality. The theatre has been a favorite place for many of us across class, colour and gender to live out fantasies of heroism, valour, revenge or candy floss narratives that Indian cinema offers us. We've always known and debated about the dangers of escape from reality. It results in denial of actual throbbing issues. It reflects in the way civil society acts towards despicable events and lawlessness shoved under the carpet. Escape could also make us run away from the actual proceedings of democracy, the ones that keep checks and balances in a society. The ones that ensure liberty, rights and freedom of expression do not remain only concepts and can be upheld every single day. We have wondered about all of these questions in the recent past when these concerns seem to have played out through the cinema that is been produced, released, not released — and of course, censored.  Even though this is meant to be a closing piece about the International Film Festival of India (IFFI) 2017 that concluded on Tuesday, 28 November, it is also a rumination on cinema and the country in general.
Almost the whole of this month has been marred with the issue of censoring the film Padmavati, a topic trending consistently on Twitter, while in Goa the entire festival had an undercurrent  as the screenings of two films (S Durga and Nude) was denied citing the fine print of rules and regulations. At various points, the two issues got conflated — which they must not. A big film, even while it goes through the motions of appeasing the authorities, is about economics, games and the reworking of an already gender-problematic myth — all of this in the context of an impending election.
The other issue (of the film screenings halted) is directly related to IFFI and a far more dangerous one since it was in a played out in a festival which is traditionally a space for co-existence of all kinds of cinematic voices, narratives or anti narratives. The closing ceremony seemed to reflect this mood with a large of part of the auditorium of Kala Academy empty — including a section of the jury and invited delegates giving it a miss, following up from the afternoon's protests against the CBFC's stay on S Durga's screening. The sequence of film watching at festivals has an established pattern these days. The cast and crew of the closing film  — Thinking of Him, an Indian-Argentinian production about the days Rabindranath Tagore spent in Argentina — had a presentation. This was followed by an uneasy pause, a moment where we, the audience, are confused about standing and sitting back down, because between the opening title plate and the festival logo, the nation anthem is slated is begin. There is a collective mood of knowingness and humour which is almost always darkened by an angry reprimanding voice from somewhere in the darkness. And then after the mandatory 'Jai Mata Di' and 'Vande Materam' by the angry voice, the film begins. The closing film was a curious choice, but that deserves a separate article (or not).
What it signifies is what made me understand everything that is happening in our country. The last month saw a massive farmer's protest at Ramlila Maidan in Delhi where 184 farmer groups from Tamil Nadu, Maharashtra, Uttar Pradesh, Punjab, Madhya Pradesh and Telangana raised the issue of waiver of farmer loans. It also saw the case of Justice Loya and the usual lot of gender crimes. But most of the month was spent in television debates about Rajput princesses and their representation even while smaller films continued to face the music. It makes me wonder if yet again, cinema is being cleverly used, as our favourite vehicle for escape from issues which society has a real, material stake in.
India
In 1969 when independent India's finally got round to thinking about a replacement for George V under the canopy behind India Gate, three names were considered, Nehruji never wanted to remove George V from it, and plans to put Gandhiji there also got stymied. However, Netaji will finally prevail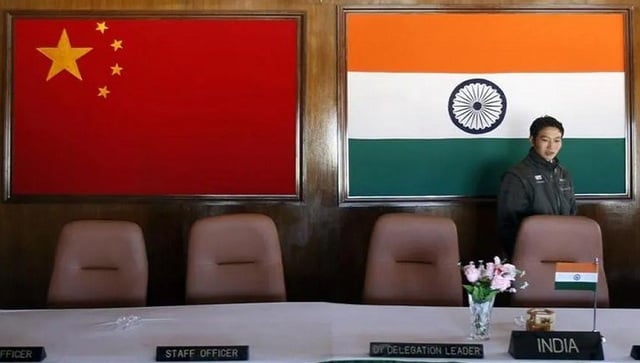 World
India will have to keep up the momentum in dealing with Sri Lanka as already there are signs of China cleaning up its act.
India
The crowded India Gate area was no longer apt as nowhere in the world are war memorials places for casualness or fun