Oscars 2019 nominations: Black Panther, Netflix, Roma, Alfonso Cuaron make history
Black Panther created a landmark as it scored the scored the first-ever Best Picture nomination for a superhero film at the 91st Oscars.
With the nominations for the 91st Academy Awards announced by Tracee Ellis Ross and Kumail Nanjiani on Tuesday, a number of records were made and broken this year.
Ryan Coogler's Black Panther, which ruled the 2018 box office, created a landmark as it scored the scored the first-ever Best Picture nomination for a superhero film. In addition to this, the film also earned seven nods in total, for costume design, original score, production design, sound editing and mixing.
Oscars 2019 also became by far the best year for Netflix. The streaming giant, which collected eight nominations last year, has earned 15 nominations this year, with  10 nominations for Alfonso Cuaron's black and white Spanish-language feature Roma. Netflix's decision to give three films — Roma, the Coen brothers' The Ballad of Buster Scruggs and the Sandra Bullock-starring thriller Bird Box  an exclusive run in theaters before making them available on its streaming service seems to have fared well to boost their Oscar chances.
With 10 nominations, Roma also tied with Crouching Tiger, Hidden Dragon for the most nominations for a foreign language film.
Moreover, Alfonso Cuaron has tied the record for the most personal nominations (four) for one single film, as he was nominated for best director, original screenplay, cinematography and best picture. His record has now tied with Coen Brothers, Warren Beatty and Orson Welles, informs The Hollywood Reporter.
The Favourite, which also received 10 nominations, three of those were for the three lead actresses in the film. Whereas Olivia Colman received a Best Actress nomination, both Emma Stone and Rachel Weisz scored Best Supporting Actress nominations.
Entertainment
"Even if hypothermia kicked in then people were willing to stay for as long as possible because a lot of money was on the line," said one contestant to British tabloid The Sun.
Entertainment
David Crosby became a star in the mid-1960s with the seminal folk-rock group The Byrds, known for such hits as Turn! Turn! Turn! and Mr. Tambourine Man.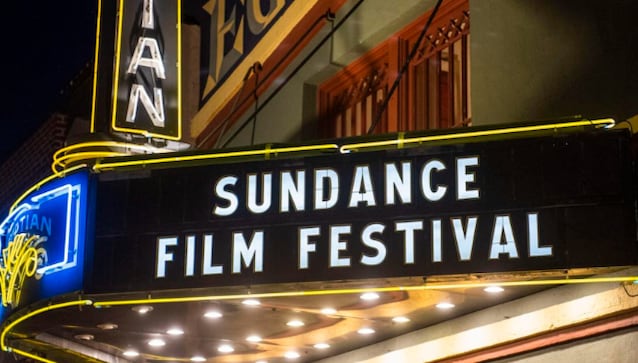 Entertainment
The Sundance Film Festival runs from Jan. 19 through the 29.