Oscars 2019: Why Roma was eligible for both Best Picture and Best Foreign Film categories
Roma managed to fulfill the qualifying criteria with regards to the Best Picture category by enjoying a continuous seven-day screening at a Los Angeles theatre.
Alfonso Cuaron's Roma has been nominated for both Best Foreign Language Film and Best Picture at the 91st Academy Awards. Hence, the film might just make Oscar history if it manages to win in both categories. However, there may be questions as to how the double nomination exactly happened.
In the 2019 Golden Globe Awards, Roma was left out of the Best Picture category. This was essentially because the Hollywood Foreign Press Association's rules stipulate that features selected for its foreign-language category cannot be considered for either the best motion picture, drama, or best motion picture, musical or comedy, categories which the regulation strictly states are reserved for "English-language motion pictures." As per the guidelines, foreign language films may be eligible for directing, acting, writing and score.
The Oscars on the other hand have no such limitation. Roma, which was Mexico's submission in the foreign language film category at the Academy Awards, is a legitimate contestant for a Best Picture as well. The rule with regards to the Best Picture at the Oscars is that the feature must have a continuous seven-day screening at any Los Angeles theatre. Since Netflix released the film theatrically, Roma passed the eligibility criteria.
Before Roma, 10 foreign language films have been nominated for the Best Picture category, though none of the films won the award. For example, at the 73rd Academy Awards, Crouching Tiger, Hidden Dragon won in the foreign language category but lost Best Picture to Russell Crowe's Gladiator.
Entertainment
Cook County State's Attorney Kim Foxx announced the decision a day ahead of a hearing related to state charges accusing him of sexually abusing four people, three of whom were minors
Entertainment
Top artists like Sting, Bob Dylan and Shakira have in recent years sold rights to their catalogs for massive sums, but at 28, Bieber is the youngest superstar singer to do so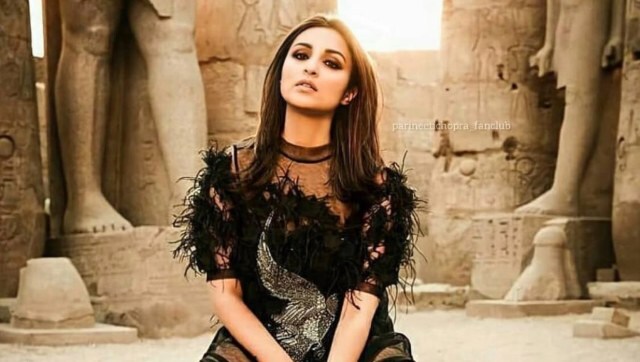 Entertainment
arineeti took to social media to share the happy news.