Oscars 2018: Three Billboards, Get Out, Shape of Water, Ladybird — who will win the top four awards?
Oscars 2018: A look at who will win, should win and should have — in an ideal world — been a contender at the 90th Academy Awards.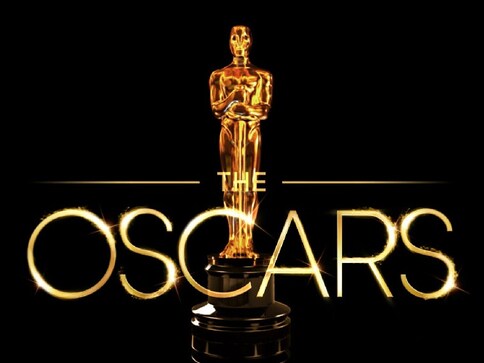 Forty-five million Swarowski crystals and two-dozen odd golden statuettes await Hollywood's biggest stars on the glitziest night in the showbiz calendar — the 90th Academy Awards. As with the Golden Globes and the BAFTAs this year, the Oscars will be more than your usual self-congratulatory celebration. Sunday night's ceremony will offer an opportunity to shine a brighter light on the spectre haunting the industry in the aftermath of its sexual harassment scandals.
For years, the serial predator we know as Harvey Weinstein spearheaded some of the most relentlessly aggressive campaigns during awards season, which saw his production companies (Miramax and Weinstein Co.) earn more than 300 Oscar nominations. No wonder he was thanked more often than God in the acceptance speeches! But, rest assured, he won't be getting such honourable mentions this time around.
Given the current climate of heightened awareness, the Oscars are more about what the winners say in their acceptance speeches than who the winner is. Hosting the climax of Hollywood's award season is Jimmy Kimmel, who faces a delicate balancing act where he must find the right mix of commentary and comedy. Like Seth Meyers, he'll of course have to acknowledge "the elephant in the room" but he may dig into last year's "Envelopegate" or Three Billboards' heck of a long title to lighten up the occasion a little bit.
But enough with the underlying subtext of this year's Oscar ceremony. Each year, the Academy Awards also offer a tempting opportunity for us pop culture nerds and armchair prognosticators to participate in some harmless "predictions" games.
Considering the "best" films, filmmakers and performances have rarely won or even got nominated in the Oscars' 90-year history, we make our conjectures with some circumspection and cynicism of course.
So, here's who we think will win, should win and should have — in an ideal world — been a contender.
Best Picture
Will win: Three Billboards Outside Ebbing, Missouri
Should win: Get Out
Should have been a contender: A Ghost Story, Blade Runner 2049, The Florida Project, The Killing of a Sacred Deer
If the Academy were firm believers of Oscar Wilde's aestheticism motto of "Art for Arts' sake," then they wouldn't look past Phantom Thread for Best Picture. Paul Thomas Anderson's singular, unflinching portrait of lust and the ultimate aphrodisiac that is power, is a sumptuous aesthetic experience that exists for its own sake, for its own essence and beauty. But considering Spotlight beat The Revenant in 2016 and Moonlight beat Arrival in 2017, it is clear that they prefer films with an of-the-moment subtext. If that really is the case, then Get Out definitely deserves to take home the prestigious honour. Jordan Peele's tightly constructed horror-satire was not only an intelligent takedown of systemic racism but also a nuanced commentary on white privilege.
However, the two films leading the awards race are The Shape of Water and Three Billboards Outside Ebbing, Missouri. The politics of Guillermo del Toro's magic-realist fable are more subtle as it champions the marginalised minorities and all the voiceless and oppressed. But recent accusations of plagiarism might hurt the film's chances. Meanwhile, Martin McDonagh's discomforting story about small-town America has stirred up controversy of its own. Many audiences and critics were unhappy that the rape-revenge drama of a grieving mother slowly turns into a tale of a racist cop's white redemption.  But both films have soldiered on picking up major awards this season. The momentum, though, is clearly behind Three Billboards following its wins at the Golden Globes, the Screen Actors Guild Awards and the BAFTAs — which are all highly reliable Oscar indicators.
With the Academy having expanded the number of nominations for Best Picture from five to a possible 10 films a little over a decade ago, it would have been interesting to see which film would have made the cut for the tenth spot. Of course, if the nominations were awarded based on just cinematic merits, David Lowery's narratively audacious A Ghost Story, Denis Villeneuve's visually stunning Blade Runner 2049, Sean Baker's deeply moving The Florida Project and Yorgos Lanthimos' strangely beautiful The Killing of a Sacred Deer would have all found themselves competing for the big prize, instead of some of the Oscar-bait, on Sunday night.
Best Director
Will win: Guillermo del Toro (The Shape of Water)
Should win: Christopher Nolan (Dunkirk)
Should have been a contender: Denis Villeneuve (Blade Runner 2049), Darren Aronofsky (mother!)
Guillermo del Toro is easily one of the most visionary filmmakers of our generations. There is no doubting that. His fervent imagination has created some decadently detailed fantastic worlds. The Shape of Water sure is a good example of his unique visual artistry. Only, it's not the best example because it's no Pan's Labyrinth. His 2006 film was a political allegory in the guise of a dark fairy tale, rich in its storytelling and lush in it visuals. Compared to the incredibly imaginative Pan's Labyrinth, The Shape of Water's Beauty and the Beast-like fable seems almost too formulaic.
2017's most sensuously fascinating visuals came from the fertile mind of Christopher Nolan. Dunkirk is more a survival, than war, drama that eschews Steven Spielberg's guts, gore and heroism approach for something thoroughly ingenious. Built around Hans Zimmer's tense, immersive soundscape, Nolan seamlessly stitches together three different perspectives from land, sea and air during a barely averted British catastrophe in World War II. Keeping the dialogue to a bare minimum, he uses the score to capture the tension, moods and anxieties of soldiers waiting for evacuation. He forces us to ditch our laptops and 6-inch smartphones and  turns us into participants in this story of daring rescue, which deserves to be seen on the biggest screen possible. Nolan has picked up the mantle from Spielberg and continues to push the boundaries of technology and contemporary cinema with more thoughtful blockbuster hits.
Though mother! was the most divisive film of 2017, Darren Aronofsky's latest fever dream — a biblical-ecological allegory — is the kind of film that will eventually gain cult status over time. His deft use of claustrophobic camerawork, especially the close-up shots, perfectly captures the atmosphere of escalating tension and delirium. After Prisoners, Sicario and Arrival, Denis Villeneuve proved again with Blade Runner 2049 why he is considered one of the most talented and ambitious filmmakers in Hollywood.
Best Actor
Will win: Gary Oldman (Darkest Hour)
Should win: Gary Oldman (Darkest Hour)
Should have been a contender: Robert Pattinson (Good Time)
It feels unnatural to say — Nay, even think — that someone gave a more compelling performance in a year, which also had a film starring Daniel Day Lewis. But Gary Olman really did in Darkest Hour. After years of being overlooked, he finally earned himself a much deserved Oscar nomination for his immersive (even if make-up-heavy) portrayal of Sir Winston Churchill. His transformative performance in Joe Wright's highly stylised drama captures the former British Prime Minister not just in appearance but also in his fidgets, mumbles, peculiar mannerisms, distinct speech patterns and his overall body language. It is so breathtaking that you forget an actor on screen is playing this larger-than-life, near inimitable historic figure.
His closest competitor is Day-Lewis, who plays an obsessive couturier in Phantom Thread in what was his final film before retirement. Even if Reynolds Woodock is not as flamboyant as some of his past characters, it is still yet another mesmerising performance from the veteran actor. He still endures the necessary rigours for meticulous preparation and delivers, like only he can, moments in the film that seem unrehearsed due to their sheer intensity.
Timothée Chalamet gives a nunanced portrayal of the precocious Elio Perlman in the Call Me By Your Name's tale of a gay romance set across a sun-kissed Italian summer. The chilling image of Daniel Kaluuya's teary, wide open eyes in Get Out will forever be etched in our collective consciousness. But their chances of victory in a category with Day-Lewis and Oldman look slim. Robert Pattinson continues his reinvention from his brooding vampire days with a gritty rendering of a small-time hood in the low-budget Safdie Brothers' heist-gone-wrong film, Good Time. It was a performance that deserved a nomination, not unlike James Franco who...
Best Actress
Will win: Frances McDormand (Three Billboards Outside Ebbing, Missouri)
Should win: Frances McDormand (Three Billboards Outside Ebbing, Missouri)
Should have been a contender: Brooklynn Prince (The Florida Project), Daniela Vega (A Fantastic Woman), Vicky Krieps (Phantom Thread)
Frances McDormand will and should, in all likelihood, take home her second Oscar for Best Actress. She gives us a brutally fierce performance as Midlred Hayes, an angry working class mother demanding justice for her dead daughter in Three Billboards. The strong-willed Mildred tries her best to endure her tragedy putting on a brave face, unleashing her wrath by drilling a hole in the "fat" dentist's thumb, throwing Molotov cocktails at the local police station and with some good ol' fashioned cursing. But what makes McDormand stand out from the rest of the pack is when Mildred displays her vulnerability. It is an extraordinarily layered depiction thanks to a well-drawn character arc.
Sally Hawkins' evocative performance as a mute janitor in The Shape of Water is replete with a more tender emotional transparency. Though she doesn't speak a single word in the film, her eyes, face, precise gestures and body language make up for it. Margot Robbie gives a thoroughly convincing portrayal of the disgraced champion figure skater Tonya Harding in I, Tonya without ever sugar-coating her personality. There's never a dull moment in Greta Gerwig's coming-of-age charmer Lady Bird due to the angst-ridden performance of the 23-year-old three-time Oscar-nominee Saoirse Ronan.
Just the fact that Meryl Streep got top billing in a movie does not warrant her a nomination. It was a spot that could have been taken by the seven-year-old Brooklynn Prince (for her portrayal of the charming, introspective Moonee in The Florida Project), Daniela Vega ( for her heartbreaking, tour de force role in A Fantastic Woman) or Vicky Krieps (for giving a performance as utterly beguiling as Daniel Day Lewis in Phantom Thread).
Other award categories:
Best Supporting Actor
Will win: Sam Rockwell (Three Billboards Outside Ebbing, Missouri)
Should win: Sam Rockwell (Three Billboards Outside Ebbing, Missouri)
Should have been a contender: Barry Keoghan (The Killing of a Sacred Deer)
Best Supporting Actress
Will win: Allison Janney (I, Tonya)
Should win: Lesley Manville (Phantom Thread)
Should have been a contender: Holly Hunter (The Big Sick)
Best Animated Feature
Will win: Coco
Should win: Coco
Should have been a contender: The LEGO Batman Movie, The Girl Without Hands
Best Foreign Language film
Will win: A Fantastic Woman (Sebastián Lelio)
Should win: Loveless (Andrey Zvyagintsev)
Should have been a contender: BPM - Beats Per Minute (Robin Campillo), Graduation (Cristian Mungiu), Raw (Julia Ducournau), Thelma (Joachim Trier)
also read
Entertainment
From classy to massy, the Cannes Film Festival or Festival de Cannes is no longer a place for directors, actors and film critics, but influencers take it all.
Entertainment
According to reports Prince Harry and Meghan Markle's 'very strange' decision to not celebrate five-year wedding anniversary.
Entertainment
Harry & Meghan's asking for discount at Princess Diana's favourite hotel lead to the near catastrophic car chase.