Ocean's 8: Female-fronted reboot tops US weekend box office ahead of Solo, Deadpool 2 and Avengers: Infinity War
\Ocean's 8 leads Solo: A Star Wars Story, Deadpool 2, Hereditary and Avengers: Infinity War at the US box office.
The women of Ocean's 8 proved this weekend that they know how to steal the show — and much more — as the new heist flick took in an estimated $41.6 million in North American theaters.
With an all-star cast led by the ever-popular Sandra Bullock and supported by Cate Blanchett, Anne Hathaway, Helena Bonham Carter, Mindy Kaling and Rihanna, the Warner Bros film was Hollywood's latest experiment — after Ghostbusters — in replacing an all-male cast with female stars.
Also read: As Ocean's 8 shows, Hollywood is in speed-mode to make up for its sins; is it working?
The result: One of the top 10 openings of the year so far and a better debut than the three earlier Ocean's editions made by Steven Soderbergh and starring a male principal cast. The film also topped the myriad films that centred around superheroes or science fiction.
The latest chapter stars Bullock as Debbie Ocean, sister of Danny Ocean — played by George Clooney in the Soderbergh films — as she assembles a gang of talented women to plan a seemingly impossible diamond heist from a glamorous gala in New York.
In second place at the US box office was last weekend's leader, Solo: A Star Wars Story, starring Alden Ehrenreich as a young version of the swashbuckling space pilot. The Disney film took in $15.7 million, roughly half its previous weekend's total.
Third spot went to Deadpool 2 from 20th Century Fox, at $14.1 million. This latest in Fox's X-Men series stars Ryan Reynolds in the title role. Its worldwide ticket sales have surpassed $650 million.
In fourth was a new film, Hereditary, at $13.6 million, the best opening ever for A24, the indie production house behind Moonlight, Lady Bird and The Disaster Artist. The horror film, about a family haunted after its matriarch dies, stars Toni Collette and Gabriel Byrne. Its decent opening came in spite of an R-rating and a D+ audience rating from CinemaScore.
In fifth was Avengers: Infinity War, from Disney-owned Marvel, at $7.2 million. With a cast including Robert Downey Jr, Benedict Cumberbatch and Scarlett Johansson, the superstar-rich extravaganza is now a mere $500,000 away from becoming the fourth movie in history to cross the $2 billion mark worldwide.
Less successful was Hotel Artemis, starring Jodie Foster. The Global Road release, also starring Sterling K Brown, Dave Bautista and Charlie Day, flopped with $3.2 million.
Ocean's 8 releases in India on 22 June.
Also watch: Final Ocean's 8 trailer introduces eight major characters and their hilarious backstories
With inputs from Agence France-Presse and Associated Press
Find latest and upcoming tech gadgets online on Tech2 Gadgets. Get technology news, gadgets reviews & ratings. Popular gadgets including laptop, tablet and mobile specifications, features, prices, comparison.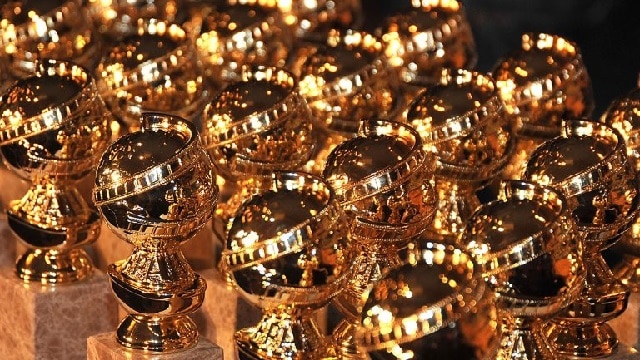 Entertainment
The reporter in her Los Angeles lawsuit said that despite reporting on Hollywood for many prominent Norwegian outlets, she has been repeatedly denied membership in the organisation.
Entertainment
Luca revolves around a young boy living on the Italian Riviera, who shares adventures with his newfound best friend.
Entertainment
Matthew McConaughey describes the memoir as "an album, a record, a story of my life so far."