Noor quick review: Sonakshi Sinha as a journalist is lovable but flippant
Sonakshi Sinha as Noor, a journalist who is bored of covering sensation stories, is a relatable but confusing character.
"Serious journalism ko apni Barkha milne waali hai"
This is how Sonakshi Sinha's Noor gets your attention right at the get go. But we can't tell in a good way or a bad.
Noor starts off as a story about a journalist who is clearly bored of her job. Sonakshi Sinha as Noor wants to persue human interest stories, but instead she is stuck at a local news organisation where she's forced to work on sensational stories.
Noor is introduced as a messed up and clumsy girl who lives in the suburbs of Mumbai. It makes her relatable but also gets to you beyond a point.
There are a couple of other characters in Noor's life — Zara aka Shibani Dandekar and Saad aka Kanan Gill — who make frequent cameos. They keep trying to motivate Noor to make her life a little better. Until one day she meets Ayan Banerjee played by Purab Kohli. Kohli plays a former war journalist who chances upon Noor in Mumbai while pursuing other stories.
We're now many minutes into the movie, and we're confused. Noor constantly contradicts itself in the portrayal of its characters.
From wanting to be a serious journalist, we see Noor, instead, chasing love to find a new start.
She seems desperate to find the man of her dreams for all the wrong reasons. But at the same time, there are instances where you want to take her seriously because she seems to be putting her heart and soul into what she wants. Confusing, right? Maybe Noor has too many layers for us to count.
Just as you get used to the ups and downs in the narrative of Noor, we are presented with a twist. By the end of the first half, it looks like Noor has finally chanced upon something big; a simple yet interesting peg/story that may give her a big leap for her career.
Of course there are some bad guys involved, who act as a hindrance. She is caught in the big, bad world of investigative journalism.
Will her boss let her pursue a life changing story? Will Noor finally buck up and build her career? Does Noor have in her more than what meets the eye? Is the guy of her dreams actually the one? Whose motives are right and whose seem shady? Is Noor a chick-flick, rom-com or a serious film about journalism?
Watch the film to know more.
The second half is essentially about Noor understanding human values over ambitions, and finally figure out journalism ethics. She tries to sort the mess that she lands herself in.
There are also glimpses of chemistry between Saad (Kanan Gill) and Noor; this was hinted at in the first half as well. The movie is well shot with an interesting background score. There's an interesting throwback in the song 'Gulabi Aankhen'. But we couldn't help but miss the original.
There's this one thing that constantly bothers you, however. You can't help but go on about it. Call it perspective, opinion or whatever, but it just felt wrong.
While Noor vents her frustration out on her work, she chances upon an interview with Sunny Leone. Since she isn't interested in celebrities, Noor doesn't take it seriously. She goes on to argue with her boss about Sunny being a 'bloody pornstar' and how she knows why the country loves her. The boss is quick to say Leone is self-made and a huge name, but that is overshadowed.
We're trying to understand the relevance of this scene.
One could potentially take this scene with a pinch of salt, while trying to base it in some sort of narrative within the film (and Noor's character growth), but it still doesn't justify the attitude.
If we don't make a big deal of these small scenes, then we definitely shouldn't be surprised the next time Sunny Leone is spoken about in a derogatory manner.
This is also one of the reasons why you tend to lose interest in Sonakshi's character eventually. We were invested in the first half, but disappointed with the second half.
(We will be uploading Anna Vetticad's review of Noor soon. Stay tuned).
The trailer for Noor:

(With inputs from Mridula Ramadugu)
Find latest and upcoming tech gadgets online on Tech2 Gadgets. Get technology news, gadgets reviews & ratings. Popular gadgets including laptop, tablet and mobile specifications, features, prices, comparison.
Entertainment
Himani Shivpuri said she is receiving treatment at Holy Spirit hospital in suburban Mumbai on the advice of her doctors.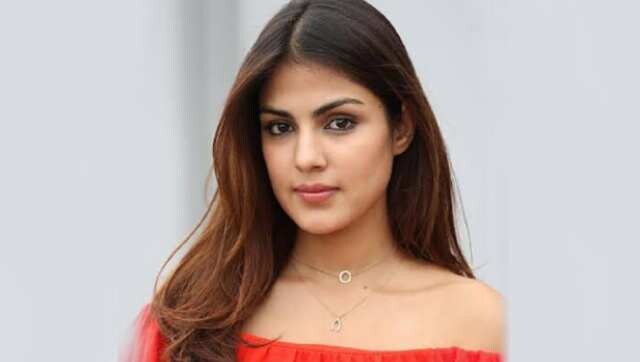 Entertainment
Comparison of Sanjay Dutt's case with Rhea's is a glaring contrast: the actor was caught with drugs.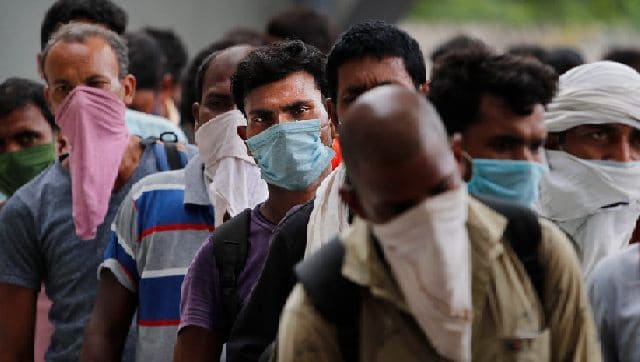 India
The survey was conducted from 11 May to 4 June and covered 28,000 individuals whose blood samples were tested for IgG antibodies using COVID Kavach ELISA kit