Netflix pulls plug on mockumentary comedy series American Vandal after 2 seasons
The second season of American Vandal received a lukewarm response as compared to its first.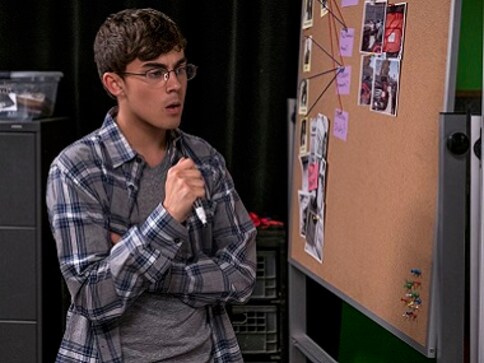 Netflix has decided to pull a plug on mockumentary comedy series American Vandal after two seasons, informs Deadline.
The streaming giant released a statement to the publication, which read, "American Vandal will not return for a third season. We're very grateful to the creators, writers, cast and crew for bringing their innovative comedy to Netflix, and to the fans and critics who embraced its unique and unconventional humor."
After a successful Emmy-nominated first season, American Vandal season 2 started streaming on 14 September. Created by Dan Perrault and Tony Yacenda, the series is a parody of true crime documentaries such as Making a Murderer and Serial.
The first season followed the aftermath of a high school prank that left 27 faculty cars vandalized with spray-painted phallic images. The second season saw the return of the dynamic duo of young investigators, and documentary filmmakers Peter Maldonado and Sam Ecklund, as they tried to crack which miscreant, calling themselves "The Turd Burglar", had contaminated Monday lunch lemonade with laxatives at St Bernardine Catholic school.
The second season received a lukewarm response as compared to its first, starring Tyler Alvarez, Griffin Gluck, Travis Tope, Taylor Dearden, Melvin Gregg and DeRon Horton. The show was financed by CBS Television Studios, Funny or Die and 3 Arts.
Entertainment
Put-upon suburban housewife and mom finds a calling that leads to a big business idea, translating into fame and fortune — it's a story that's been told before. In Physical, the new Apple TV+ series starring Rose Byrne, it gets the dark comedy/dramedy treatment.
Entertainment
Karunesh Talwar's Special Aalas Motaapa Ghabraahat is a hilaire-a-thon into how he negotiates a balance between his ever-caustic sense of humour and how he unwillingly places his parents as its targets.
Entertainment
When asked about his first thought on India, the Loki star said, "Shah Rukh Khan"