Nawazuddin Siddiqui on playing Bal Thackeray: It's one of the most challenging roles of my career
Nawazuddin Siddiqui also talks about his upcoming slate of projects, including Ritesh Batra's Photograph, Sacred Games season 2 and Roam Rome Mein.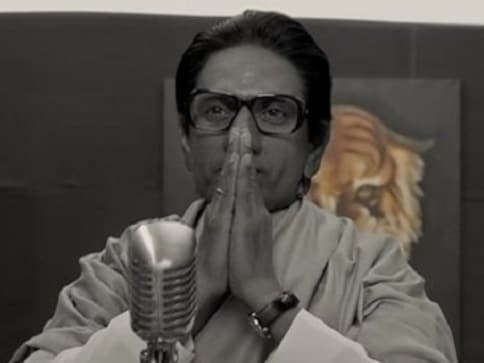 Nawazuddin Siddiqui is unstoppable. After playing celebrated Indo-Pakistani playwright and activist Saadat Hasan Manto, he swaps the poet's progressiveness with Bal Thackeray's politics for the biopic of the controversial Shiv Sena supremo. Written and directed by Abhijit Panse, produced by MP and Shiv Sena leader Sanjay Raut and promoted by party leader Uddhav Thackeray, Thackeray releases in Hindi and Marathi on January 25, two days after his 93rd birth anniversary.
Siddiqui's most recent release was Karthik Subbaraj's Tamil film Petta. Among his upcoming projects are the second season of the Netflix series Sacred Games, Ritesh Batra's Photograph,  Tannishtha Chatterjee's Roam Rome Mein and Deba Mitra Hasan's Motichoor Chaknachoor. In a freewheeling chat doused with quotable quotes and wisecracks, the 44-year-old actor spoke to Firstpost about the preparation and challenges of playing Bal Thackeray, Sacred Games season 2,  commercial versus off-beat cinema, awards and more.
The year has begun very well for you with the massive success and huge box office collection of Petta. 
I have had a great experience and fun doing the film but the earnings will go to the producers, it won't come to me (laughs heartily).
Besides getting the look right, where was your main focus in the process of playing Bal Thackeray?
My focus was not on the look at all because that job is done by the make-up artist just like how costume is taken care by the costume designer. My focus was more on how Balasaheb lived in the private space, what were his postures, gestures like. How he would walk, talk, what were his thoughts, opinions and philosophies of life… that was what I concentrated upon, and nobody knew that but Mr Sanjay Raut (producer). He gave the maximum information to me and on the basis of that, I developed the character.
Was there any pressure on you of getting connected to or getting influenced by Bal Thackeray's political ideologies?
I am an actor and my job is to act, play new characters and explore myself. All these pressures happen only in India but if you go in the West, there's no such pressure when you play a controversial figure. People don't think about why is Muslim playing a Hindu leader. It's here that people are narrow-minded and judgmental. They should expand their minds, and be more accepting and open. Let people talk but I will continue to act and play characters that interest me. Today, I am playing Thackeray; tomorrow, I will play someone else. Next, I will play Ganesh Gaitonde (his character in Sacred Games), or a Sufi saint and tomorrow, perhaps a dacoit, such is our profession.
How did you react when you were approached for the role?
I was happy as well as nervous. Nervousness happened because it was a very challenging character.
Bal Thackeray has seen massive power. He got lot of love from his endless list of followers. Did you feel that when you were getting into the character?
Yes, of course... but you don't realise that while getting into the character because if you think about his larger than life image at that time then it won't be possible to play that character. An actor has to get into the character in a very normal way because Balasaheb, after all, was a human being like us. He was a brilliant cartoonist, what was his family background, what was his education like, and how he entered this field, how he started doing social work, helping people and then he became Balasaheb Thackeray. This whole journey of his has been shown in the film.
People have seen Bal Thackeray. He was revered and relatable. So was there also a challenge to portray such a flamboyant and charismatic leader?
Of course, that was the biggest challenge because people might feel that Balasaheb didn't do it this way or that way on seeing me on screen. But the most important thing is that we have not done his mimicry. We haven't made a caricature out of him. I have tried to catch the rhythm, the ease that he had in his speeches and have tried to adapt to his mannerisms. Now, only the audience can tell that how close I am to Balasaheb.
Would you call this as your most challenging role?
Yes, and also Raman Raghav 2.0. Both characters are very different from who I am. The philosophy of Ramanna, my character in the film (Raman Raghav 2.0), is scary and absurd at the same time. He kills people without any conscience. That debate between what is right and what is wrong was very interesting to me.
Heard that you have not dubbed the Marathi edition of Thackeray?
I have done the Marathi one but I haven't dubbed for it because had I dubbed and if anything had gone wrong with the pronunciation then people would have focused only on that. Also, people still don't have that sense to look at the character's essence or the thought. Sadly, the focus is more on costumes, make up or whether the actor is talking like that person or not. Now, I can't do his mimicry but yes, I can give that impression in my voice. Actors who do mimicry, or try to change their voice to sound like the character they are playing, there can't be worse actors than them in the world. Such actors should not be doing a biopic, it's a curse on them.
On one hand, you played Saadat Hasan Manto, a champion of free speech, and now you are playing Bal Thackeray. Their philosophies in life were completely different.
I feel actors shouldn't have any ideology. They should be like water and be able to fit into any mould. Water should remain as pure and clean as possible meaning there should be no faking, or cheating. There should be no unnecessary ideology inside the actor so that you can flow flawlessly and fit into any role.
You had a strong 2018 professionally with acclaimed performances in Manto and Netflix's Sacred Games, which was seen in several countries, but then you did a film like Genius which disappointed your fans.
I have to do a film like Genius so that I can work for Manto without any fee and do it for free.
Films like Genius give you big money but are you worried about your market value which may fall because of the failure of the film?
My fee goes up with every release of mine. I don't ask for more money but still people give me. That is the beauty of this industry. So I am never worried about my market value. If I feel like I won't even take a penny for a movie and sometimes charge so much that not even a big star gets. Actually, I don't even have to ask for it. People give me that kind of money. Otherwise I don't have the position to demand that kind of money. But thanks to the industry, they know my worth.
You have a loyal audience and fan following because of your performances. At times, do you feel that people from the industry take advantage of this? Do they want to cash in on your connection with the audience?
Why would I let that happen? I am not a fool. Industry knows and understands this. You get the roles depending upon your worth.
When films like Manto do not work at the box office, does that affect you?
I don't feel sad about that, but what a film like Manto gives to the industry, that particular producer and distributor are well aware of. The production house that released Manto... what it gave to the producers internationally, the fame that the film brought to them it, also brings them more and more money. How it gets transferred to the economy because of the international fame, one should understand that. The kind of glory the film brought to us will be known much later. And when it comes to money, a platform like Netflix doesn't let the movie flop. It gets recovered maybe in a year or so. A film like Manto can never flop just like Raman Raghav which flopped at the box office but it made lot of money on Netflix.
What is the status on Sacred Games 2?
It will release in June or July. I can't tell now. I have shot with Pankaj Tripathi in Cape Town, Johannesburg, Kenya, Nairobi, Mombasa. Just little bit of shooting is left.
Tell us about Photograph, your second film with director Ritesh Batra..
It was a great process and it is a fantastic film. It is a love story with Sanya Malhotra and me. I couldn't have imagined this kind of a love story. It is not a typical Bollywood love story. It is very different. There is no mention of love in the film but still there is love. They talk about little little things but never talk about love. It is a beautiful film. Ritesh has this style that he comes up with small simple things.
What was the takeaway from Thackeray? What was the feeling when it got over?
I have done lot of hard work for the film and when it was getting over, I felt a bit emotional that now I am coming out of this chola (attire) and now, I have to don another chola of that of Ganesh Gaitonde. Then I have many other films like Motichoor Chaknachoor, Photograph and Tannishtha Chatterji's film.
Do you expect a National Award for Photograph or Thackeray?
I don't expect an award from any film of mine. I don't think of awards while doing a film. Awards are nothing for me. Bigger than the awards are my directors, my films. I get many awards outside, like I recently got Asia Pacific Screen Award which is a big award but people don't know about it here. But I don't keep awards in mind while doing a film.
All images from YouTube.
Entertainment
Kartik has left everyone impressed with his power-packed action avatar while his cool looks and dialogue delivery and swag have made his fans fall for the young superstar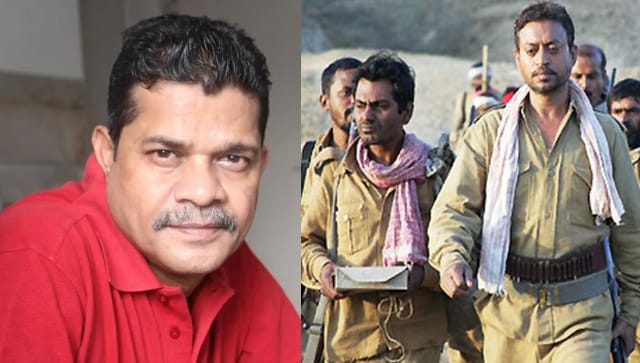 Entertainment
The 61-year-old screenwriter, who was suffering from liver cirrhosis, passed away at a hospital on Thursday night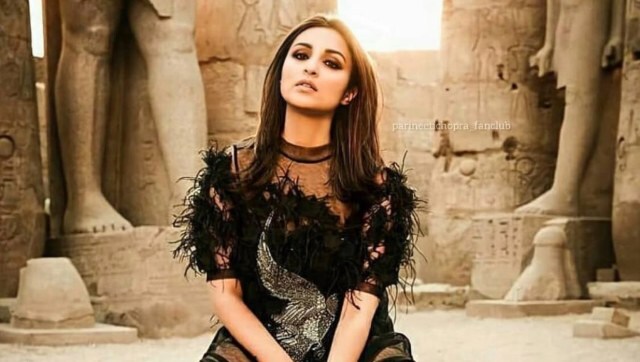 Entertainment
arineeti took to social media to share the happy news.