Zwigato movie review: A slow-paced socially relevant film on the gig economy
Nandita Das directorial Zwigato strikes a conversation on gig economy and unemployment situation of our country.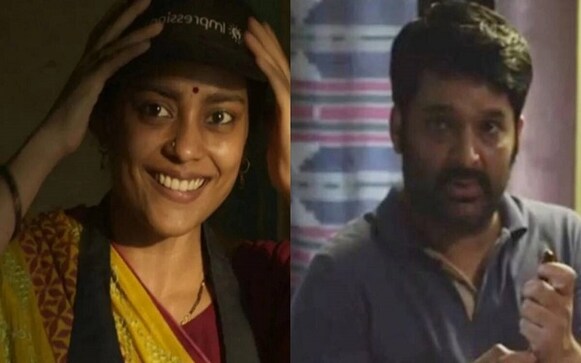 Cast: Kapil Sharma and Shahana Goswami
Director: Nandita Das
Language: Hindi
Sometimes flexible timing at work can be dangerous and it can lead to making the employee work way beyond its working hours. Zwigato shows the life of a delivery boy, Manas Mahto (Kapil Sharma) who makes a living by delivering food after losing his job as a factory floor supervisor. Zwigato is a portrayal of the gig economy and the hidden dangers around it.
The movie shows the unemployment condition in India especially post-COVID. One could never imagine Kapil Sharma doing a serious man's role. Shahana Goswami, who plays the role of his wife was perfect and she was able to show her emotions and struggles to make ends meet in the fast-developing city of Bhubaneswar with two children and an ailing, old mother-in-law. But the best thing about Zwigato is that there is no unnecessary melodrama and the struggles are shown in a very subtle way.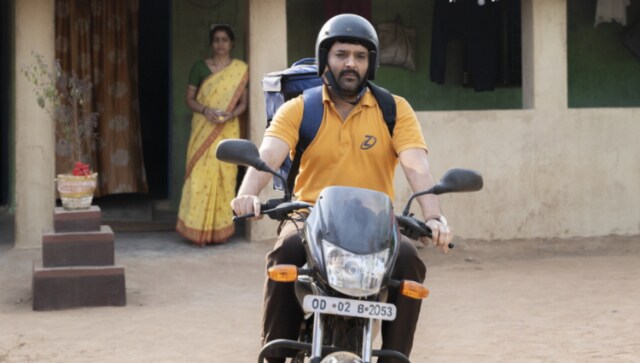 Zwigato portrayed the resilience and positivity of the Mahto family despite their hardships. The best performance though was of Shahana Goswami, who plays the role of Pratima Mahto. Pratima is the anchor of the film. A soft spoken woman who is firm and never loses her cool.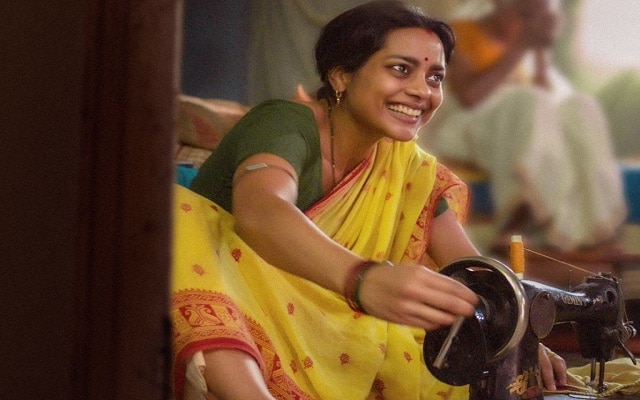 The story of Zwigato is complex, yet relatable. Both Kapil Sharma and Shahana Goswami's characters are shown in such a way that one can understand the uncertainties in their lives, but the way they handle them with dignity is what touches the hearts. Manas Mahto's (Kapil Sharma) day starts and ends with ratings and numbers. His routine is monotonous and tedious. Shahana effortlessly plays the role of his wife, Pratima, a dignified woman who takes care of her children, her aging mother-in-law who cannot control her urine and ends up wetting every now and then. The best thing is Pratima continues to do all the chores with a smile on her face. She takes care of her husband and packs his dabba (lunch box) religiously and ensures that he eats his food on time in the mad-rush of life.
The film shows how an invisible boss can be dangerous. Most of the time Manas Mahto is seen struggling with the app which kind of dictates him and his life.  When a customer files a fake complaint against him, he is not allowed to explain his side of the story and is blocked out. The invisible boss has a very hypocritical way of dealing with the situation where they call their employees 'partners', but exploits them royally.
The idea of the movie was genuine, but was unnecessarily stretched. And I feel Zwigato is a good film for the film festival crowd and it would have been better if it was released on OTT. But definitely not a movie for the theatre-going audience.
Applause Entertainment and Nandita Das Initiatives 'Zwigato' released in theatres today.
Read all the Latest News, Trending News, Cricket News, Bollywood News,
India News and Entertainment News here. Follow us on Facebook, Twitter and Instagram.
Entertainment
In an exclusive conversation with Firstpost, actor Kapil Sharma talks about working with Nandita Das for Zwigato, how his impressions changed when he met her and how he relates to the world of delivery boys.
Entertainment
Zwigato, a slice-of-life drama directed by Nandita Das starring Kapil Sharma and Shahana Goswami, is a cinematic masterpiece that combines two entirely different worlds of entertainment.
Entertainment
Recently, Kapil Sharma shared an incident that took place at the Busan Film Festival, highlighting the film's universal appeal.