#MeToo in India: Sexual misconduct in music industry needs to be called out, perpetrators held accountable
India's #MeToo movement brought to the front more charges of harassment, rape and sexual abuse against women in the country's music industry.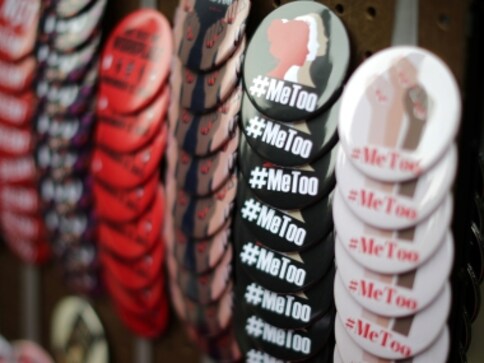 Almost exactly a year after Pune venue High Spirits' founder Khodu Irani was outed by several testimonies of sexual misconduct and harassment, India's #MeToo movement brought to the front more charges of harassment, sexual assault and abuse against women in the country's music industry.
Since then, accounts from survivors and victims have shown us that a music venue or a festival is hardly a safe space for women. It's a similar narrative to the larger one being discussed – men in power who think they can abuse, exploit and ill-treat anyone and get away with it. Where on the surface there's an image of artists and creative minds in the music space as open-minded people who emote greatly through their craft, there are several musicians, venue promoters and general gig-goers as well whom women have come forward to accuse of sexual harassment and worse.
Why does harassment occur in the music business? The same reason it occurs everywhere else. There's a sense of entitlement and no matter what kind of "liberal" values people who go to gigs and "support the scene" might espouse, there's always a predator. In the nightlife industry that the live music scene is included into, for example, men are still traditionally entrusted the biggest roles and responsibilities in companies. While there are several exceptions where we find women artist managers and event organisers, the ground reality remains that it is a male-dominated field.
In addition to the obvious classism that exists even in urban India, which holds some women back from being part of the music industry, perhaps the haphazard growth of the Indian independent music space holds a clue to the gender exclusiveness. Where there are some who will ensure security measures and safeguards in place for women, there are others who will not even hire women or become wary of putting this additional security in place. This leaves more space for instances of harassment, inequity and more.
The exclusion of women in the music industry – or their occasional deliberate pigeonholing into spheres, like say public relations or communications – also means that they are looked upon as exceptions to the norm, and often treated by men on the basis of their gender rather than skill, losing a lot of individuality. When the time comes to seek redress for misconduct from one man, women often only have to file a complaint with another man. If the last month of outpouring of accounts is anything to go by, we know that even men who are considered as allies or advocates for gender inclusiveness in the music industry were also serious wrongdoers, from Raghu Dixit to Kailash Kher to Vibhu Sharma and more.
Artists especially, expect themselves to be owed something from women thanks to the rockstar cultural trope. In the metal space, where extremities rule, even extreme opinions (instead of nuanced, case by case consideration) plague the narrative of women reaching out for help and trying to find closure. Hierarchy and structure-wise, most music companies in the independent space haven't been around for more than a decade, which means they either never paid attention to the need for an internal complaints committee or are only now instating it. Where women would suppress stories of abuse and feeling uncomfortable around men – be they promoters, artists, photographers, journalists or other staff – they are now steadily sure of narrating their accounts.
It's no longer a boys club on festival lineups, offices of labels or promoters or artist agencies. Women across the board are being better represented on festival billings, manage stages at festival, take on sound engineering duties at venues and put together events, all while battling sometimes subtle and not-so-subtle sexism. Initiatives by the likes of New Delhi's The Wild City (organising music production workshops specifically for women), REProduce Artists (hosting a series of workshops with Kolkata-based singer, guitarist and producer Suyasha Sengupta aka Plastic Parvati about gender, sexual orientation and art) and Homegrown (a series of discussions on women in the nightlife industry and gender identity in cultural spaces) are helping throw light on the victories as well as continued issues faced by women working and being part of India's music industry.
Even then, for every woman who handles programming and artist management at a venue, there will be a few more attendees who come forward to say they can't go to gigs on their own, or female artists to steer clear of afterparties. Artists are often surrounded by other men who are seen as influential, so they have no problems being vouched for by people around them, making it a woman's word against theirs. This is how several music industry professionals often slip under the radar, only to continue their work, almost absolved.
Everyone guilty of sexual misconduct in the professional sphere needs to be called out over and over again, by men and women and the music industry needs to stop supporting anyone out of pity, "second chances" or past goodwill.
also read
Entertainment
In her petition, Sona Mohapatra wrote that she was shocked to learn that Kailash Kher had been asked to headline a performance at the Delhi Government's Mayur Utsav
Entertainment
"If I accuse someone only by taking that individual's name over and over again then, nothing will come out of it," says Kailash Kher.
India
Singer Chinmayi Sripaada put out the account of a girl who was allegedly harassed by Mandolin player and carnatic musician U Rajesh