High spirits, but only for men: Women come forward alleging rampant sexual harassment at Pune bar
Multiple women have shared stories of being sexually harassed by the owner of popular Pune bar High Spirits. A spokesperson, who has declined to comment on the issue, says Khodu Irani is currently out of the country.
The owner of High Spirits, one of Pune's most popular clubs and performance venues, has been accused of sexual harassment by several women as well as one man. If you have a Twitter account, or are active on social media, various updates about High Spirits have probably flooded your timeline.
The owner of this establishment, Khodu Irani, has been accused of groping, sending lewd messages, fat-shaming and harassing multiple patrons/employees of his cafe.
Women and men have also spoken about the culture of the club, calling it 'toxic' and claiming it is not only turning a blind eye towards this behaviour, but also perpetuating it.
The first person to talk about this was Sheena Dabholkar, a Pune-based writer and blogger, who began a thread on Twitter highlighting the harassment witnessed at High Spirits, as well as the response she got for calling it out.
Last year I was publicly shamed on the Facebook page for an extremely popular bar called High Spirits in Pune for calling out sexism

— Sheena (@weeny) October 11, 2017
This is standard High Spirits. I've had my nipples, tits, weight commented on. Friends have had bra straps tugged, upskirt photos taken. — Sheena (@weeny) October 11, 2017
"The behaviour is literally (sic) excused and the abuse is minimised in favour of 'they're harmless', 'arrey Irani dudes are like this, a bit mad' etc," she wrote. "My friends who worked at High Spirits have all been fat shamed or slut shamed. None have spoken out. They have told me they can't," wrote Dabholkar.
Speaking to Firstpost, Dabholkar said the first time she spoke about this, she was silenced, and memes were made about her and posted on the official Facebook page of High Spirits.
When asked why she chose to speak about the issue again, she said, "This time there was no incident. As a person with interests in mental health, permaculture and feminism, I think about safe spaces a lot." She also said that "awards" are given out to women for "best b**bs" at the establishment.
I'm back to say eat shit High Spirits pic.twitter.com/n73w0FcLjd — Sheena (@weeny) October 13, 2017
Vijayta Lalwani, a journalist, told Firstpost about how she was harassed twice at the venue; the last time was in September 2017. "I was harassed in the same way by two men on two separate occasions. They were both strangers. I was alone, watching a band perform when it happened," she said. She also added that she has heard from friends about the "best b**bs" award being given out every year during their anniversary celebration party, which is an invite-only event. "Women are apparently told beforehand that they will be receiving this award," said Lalwani.
I have bad news for so many High Spirits deniers pic.twitter.com/4xLjtDjf65 — Sheena (@weeny) October 14, 2017
Meanwhile, a bunch of women chose to tweet about their experiences with High Spirits.
"Been years since I have been to High Spirits, but it had that obvious and typical frat boy culture. And believe me knowing High Spirits, the owner and his coterie, this was no stray or isolated incident," wrote Aparna, who goes by the handle @fucshiascribe.
If you are dancing, that owner will come and try to hug you from behind. It doesn't matter if he knows you or not.

— Baa (@Baaltipro) October 12, 2017
I have heard horror stories of Irani coming and tugging at college girls' bra straps or suggesting that they do a little shimmie for him for free drinks ughh — Ok gal Riri (@Rheadangs) October 11, 2017
"I've spoken about how I felt violated at High Spirits, seconds after it happened, to friends and employees, and to the perpetrator later... This is not an act of revenge; together we have turned up our volume because our previous quiet and personal conversations regarding the perpetrator made us feel more unsafe, irrelevant, helpless and stripped off our dignity," writes Anya Reddy on Facebook.
Tanmay Bhat, founder of All India Bakchod, also tweeted about being groped on stage by Khodu Irani.
I was once on stage at High Spirits when Khodu jumped onto stage and groped me, you know, coz I'm overweight.

— Tanmay Bhat (@thetanmay) October 14, 2017
It was my first time there and I was in the middle of my set in front of 200 odd people there. — Tanmay Bhat (@thetanmay) October 14, 2017
Dabholkar, who received many responses, put up screenshots of some of the women who wrote to her and sought anonymity.
I don't know these women and I have made 0 call outs for victims to join me because I know it's awful. pic.twitter.com/bAshj3FTda

— Sheena (@weeny) October 14, 2017
Thread of 'what shit', 'never experienced that' but deafening silence on comments that say me too pic.twitter.com/q4uKnpqpE4 — Sheena (@weeny) October 14, 2017
When asked if she had filed a police complaint following these incidents, Vijayta Lalwani said no.
Recently, a Medium blog written by an ex-employee Divya — who has only mentioned her first name — gives what seems to be an inside view into this issue. As per the post, she worked at the club for three years until 2013 in the capacity of a PA, social media manager, front desk employee and artist manager. She writes about how she was groped and bullied by her boss, and how she spoke to his spouse about this.
"...and so he (my boss) then poured a pint of beer on my head during my shift, and told me told that if I went home to change, or ever brought this up to her (his spouse) again, I would lose my job."
He also allegedly fat-shamed her and groped her in the process.
"He came at me — pinching and tickling my 'fat' stomach until I was backed into a corner, sobbing on the floor. There was another girl present, but she didn't interfere," reads the post.
"This was only the beginning. Groping (butt and boob), body-shaming, slut-shaming, pinching, bullying, intense verbal and emotional abuse were part of the daily routine. I was called ugly, fat, and disgusting, on a regular basis. If I got upset, I was called 'weak', belittled in front of other people, and told that this was all 'for my own good' — so that I could 'toughen up'.
He said it was because he cared about me. No amount of protests on my part — saying NO, STOP, or fighting back, made any amount of difference. I repeatedly tried bringing it up to his spouse, and mutual friends, but their responses were always the same: 'you're just over-reacting', he 'didn't mean it', he's 'a good person, don't worry' and worst of all — 'he's harmless'," she goes on to write.
Her post mentions that other employees, including women, told her that he was "only joking around". This sense of complicity is a common thread running through most accounts of victims. So rampant was the issue that female employees allegedly took to crying in the restroom as the only resort.
She met him in 2015 for a "courtesy meeting" and recounts the experience of being harassed by him, yet again.
"He tried to belittle me, but I defended myself verbally. When I got up to leave, he gabbed my waist from behind and did a few vigorous thrusts with his pelvis into my buttocks, saying "oh that's the most action I've gotten in six months" (his wife has just birthed a son a few weeks earlier)," she writes.
Saleena Aggarwal, another ex-employee, also wrote about being groped and forcibly kissed by Irani while she worked there.
How many more accounts will there be High Spirits!! Thanks Saleena for sharing #byespirits pic.twitter.com/yKwTlcp3Nf — Sheena (@weeny) October 16, 2017
Firstpost has reached out to High Spirits on e-mail and Facebook, however no responses have been received on either platform. A source who does not want to be named but claims to be a close associate of Irani and a former employee, said that he is speaking on behalf of the owner, who he claims is not in the country at the moment. "High Spirits will not be able to respond with an official statement for the next one or two days. If you're obligated to write this piece, please go ahead, but I can't give a statement now," they said.
When asked if they were aware of the allegations made against Irani, they declined to comment.
When asked why High Spirits is choosing to remain silent, the spokesperson declined to comment. In a statement previously given to Buzzfeed, a spokesperson for the establishment said that all these allegations are "agenda-driven" and an attempt at trying to "tarnish reputation". "We are deeply shocked and saddened by the allegations, and completely deny the same. It appears these lies are emanating from a single person, with an agenda, who appears to be motivated by the desire to tarnish the reputation of a bar that has an unblemished record of not having any issues like this arise in its premises in all 13 years of its existence," said the spokesperson. They added that women's safety is their "top priority" and that they have female bouncers staff and administrators "to ensure assistance and vigilance for female patrons, and even screened rickshaw drivers for female patrons, to make sure women get home safe". In light of these allegations, many comedy groups have expressed anger and condemned both Irani and his establishment, adding that they will no longer perform there. Notably, not a lot of musicians have responded to these allegations.
I've been reading quite a bit about what's going on with High Spirits Pune. As someone who has performed on that stage it's shameful (1/n) — Karan Talwar (@SpiralOutKaran) October 14, 2017
I knew about this behaviour at High Spirits since 2016. Heard about it from friends. I stopped taking shows there-but I never mentioned why.

— Aditi (@awryaditi) October 14, 2017
Disgusted by the stories of harrasment and misogyny at High Spirits. I'm never doing a show there again. — Karunesh Talwar (@karuneshtalwar) October 12, 2017
Not just comedians, performers, and musicians but every customer should boycott HIGH SPIRITS, Pune. https://t.co/8LDMjnxVmW

— वरुण (@varungrover) October 16, 2017
High Spirits continues to be open and performances have still been scheduled. They seemed to have referred to this outrage as "a few days of calm" and their rating on Zomato is 4.1.
Firstpost awaits an official response from High Spirits.
Find latest and upcoming tech gadgets online on Tech2 Gadgets. Get technology news, gadgets reviews & ratings. Popular gadgets including laptop, tablet and mobile specifications, features, prices, comparison.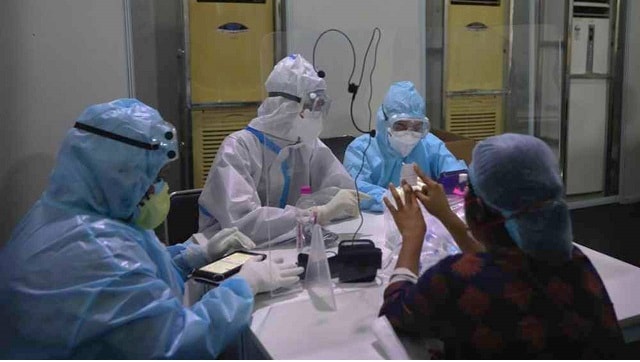 India
A 'weekend curfew' — lasting 57-hour from 9 pm on Friday to 6 am on Monday — has been imposed in Ahmedabad city while the Gujarat government has announced a night curfew in Surat, Rajkot, and Vadodara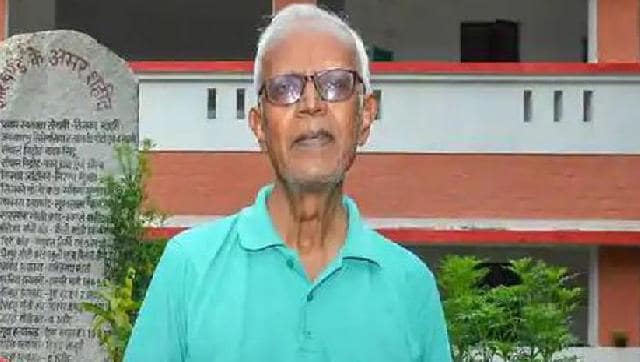 India
Swamy, who suffers from Parkinson's disease, recently filed an application before a special court, seeking that he be allowed to use a straw and sipper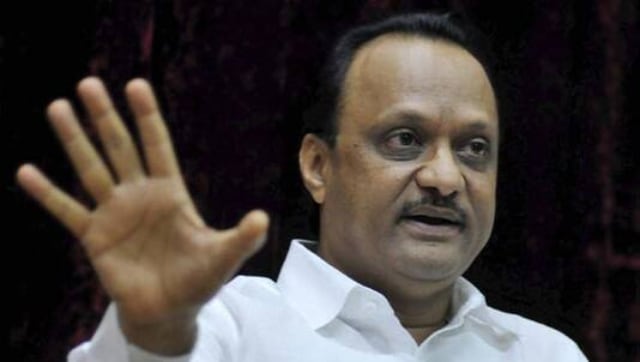 India
Pawar's statement comes after Principal Secretary Sanjay Kumar said various measures are being taken to curb the spread of the virus in Maharashtra and possible suspension of flights and trains from Delhi is one of them