#MeToo in India: Singer Kailash Kher faces fresh allegations of sexual harassment from multiple women
Multiple women have accused Kailash Kher of sexual misconduct in personal and professional environments. The singer is yet to address these accusations.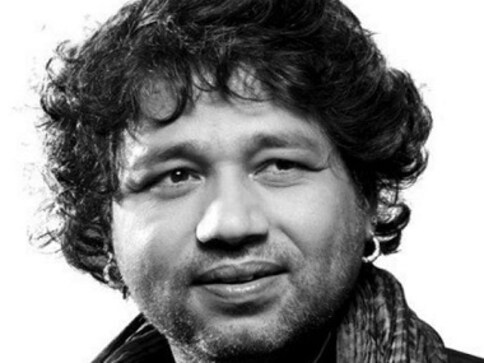 Editor's note: Following Rituparna Chatterjee's report — Is India's #MeToo moment here? Women are angry and they are naming and shaming their abusers, Firstpost will publish a series of articles collating personal accounts of those who have made allegations of harassment, along with responses from those who have been accused of such behaviour. This is an ongoing exercise and will be updated to reflect new developments. If you wish to draw our attention to instances of harassment you may have experienced or witnessed, tweet to us @firstpost with the hashtag #MeToo.
***
Singer-composer Kailash Kher was accused of sexual harassment by multiple women on social media a few days ago. Although he refused the charges in a statement, fresh allegations continue to pour in against him from women who he has allegedly interacted with, both in a professional and personal capacity.
From the music industry, Sona Mohapatra came forward and accused Kher of behaving inappropriately with her on multiple occasions.
In a statement given to Firstpost, Mohapatra reiterated Kher's alleged behaviour and also named singer-composer Anu Malik as another alleged harasser.
"Kailash is a serial offender and has been for years, as are many others like Anu Malik in the industry. I cannot be tweeting about everyone right now cos I'm working 18 hours a day. Also, I cannot comment on many others basis hearsay. That would be unfair. Many journalists have been asking me for stories thinking that I'm most likely to 'spill the beans'. It is important that we stick to facts and our personal experiences to make this a serious and credible movement to help clean a system & lopsided power structure. It is just a start but an important one, (sic)" she said.
(1) I met Kailash for coffee in Prithvi Café to discuss a forthcoming concert where both our bands were playing & after the usual, a hand on my thigh with lines likes, your so beautiful, feel so good that a 'musician got you' (Ram) not an actor. I left not soon after. (1) https://t.co/Cfz8Hf4sdP

— SONA (@sonamohapatra) October 9, 2018
Another survivor, who wishes to remain anonymous and is a family friend of the singer, shared details of a 2014 incident with Firstpost wherein Kher behaved inappropriately with her. In the said year, she sent Kher a text on his birthday and he put her in an uncomfortable position by calling her and using phrases full of sexual innuendos. "He told me he felt a spiritual connection with me and also found me physically attractive. He then used words such as 'sweet' and 'sexy' to describe me and later asked me to accompany him for an upcoming tour. I remember being petrified and confused." Despite her discomfort with his proposition, she told him she would let him know later, as she had classes to attend.
However, Kher again sent her sexually suggestive texts that evening, asking her to come on with him on the tour. "He sent me a message which read, 'Travel with me. You won't have so much fun travelling with your boyfriend or husband.'" Shocked by his comments, she disconnected the call and has not spoken to him since. 
Later in 2016, she met Kher's wife, who apologised to her on behalf of her husband. The survivor maintained that she spoke up now only because accounts of other survivors were being discredited on Twitter. "As women, we tend to doubt our own judgment and let things pass. I called him out only because my conscience did not allow me to keep mum when voices of other women were being muzzled. Staying silent did not feel right."
Other than the unnamed woman and Mohapatra, journalist Natasha Hemrajani was one of the first women to accuse Kher of engaging in sexual misconduct, on Twitter. As per her account, Kher had touched her inappropriately in 2006 when she had gone over to his Mumbai home to click some pictures, along with another female colleague.
The singer sat between the two women and touched them repeatedly during the course of the interaction, which led to the two women leaving shortly. 
Additionally, another survivor, Simran Soni, spoke up against the musician after seeing Hemrajani's tweets. She said the singer made her feel uncomfortable by sending her "creepy" messages on WhatsApp.
"Although what happened with me was smaller than the rest of the accounts, I spoke up because I wanted to empower other women. I was a fan reaching out to him on social media and he saw me as a good target. He used to say inappropriate things under the garb of sufism, things that were plain creepy," Soni told Firstpost.
(1) Here I write my #MeToo story- and I name Kailash Kher. Guess what his profile bio says- Adiyal bairagi hu, ziddi anuragi hu. How poetic right? I will show you what it means- "I am a stubborn recluse, a stubborn lover" I wish I knew what this meant much earlier! pic.twitter.com/6ItkX2bPCi

— Simran Soni (@chicksim) October 8, 2018
Although Kailash Kher refuted allegations that cropped up against him two days ago, he is yet to acknowledge the fresh charges by Mohapatra and the other women. Firstpost tried reaching out to the singer but he didn't respond to the calls and messages. The story will be updated once he responds.
***
Network 18, of which Firstpost is a part, has received complaints of sexual harassment as well. The complaints which are within the purview of the workplace have been forwarded to our PoSH committee for appropriate action.
Entertainment
Alaya F shared a sunkissed picture of herself on her Instagram enjoying her vacation in the Maldives.
Entertainment
Sara Ali Khan shares a BTS picture from her 'Shoot Day' with director Punit Malhotra and Collin D'Culha; wonder what's cooking?
Entertainment
'Badhaai Ho' fame Chrome Pictures celebrate the wrap-up of their next film 'Trial Period' featuring Manav Kaul and Genelia Deshmukh.