Lana Del Rey and The Weeknd's 'Lust for Life' is a throwback to the sixties: Watch the video
'Prisoner' together and Del Rey made a scene-stealing appearance on the short 'Stargirl Interlude'
Lana Del Rey and the Weeknd have teamed up again, this time for the title track off Del Rey's forthcoming LP Lust for Life.
The Sixties-inspired song 'Lust for Life' has layered synths and keyboards swirling around Del Rey and the Weeknd's delicate vocals.
"Take off all of your clothes," they sing intermittently, as if it's an afterthought.
In an interview with Courtney Love for Dazed, Del Rey revealed that 'Lust for Life' was the first song she wrote for the album and got an assist from Max Martin for it. She travelled to his Sweden compound where he encouraged her to turn what had previously been a verse into the song's chorus. Upon returning to her main producer Rick Nowels' place, she realised the one extra element she needed for the track. That's when I felt like I really wanted to hear Abel [Tesfaye, the Weeknd] sing the chorus, so he came down and rewrote a little bit of it," she said in the interview. "But then I was feeling like it was missing something, a little bit of the Shangri-Las element, so I went back for a fourth time and layered it up with harmonies."
Del Rey and The Weeknd, two artists who sprouted up on YouTube around the same time and have been compared for their similarly moody, noir sounds, have crossed paths on the last two Weeknd albums. They sang the 2015 song 'Prisoner' together and Del Rey made a scene-stealing appearance on the short 'Stargirl Interlude' off last year's Starboy.
While the official video is not out yet, the audio version has the two sitting on the Hollywood sign on LA and a breathtaking view of the LA skyline which fights right in to its 60s Hollywood glam vibe. Here is  'Lust for Life':
Entertainment
Lana Del Rey's newest album, Lust for Life released in July 2017 and features collaborations with The Weeknd, A$ap Rockie and Stevie Nicks.
Entertainment
Lana Del Rey had faced pressure from supporters of the Boycott, Divestment and Sanctions (BDS) movement seeking to end Israel's occupation of the West Bank.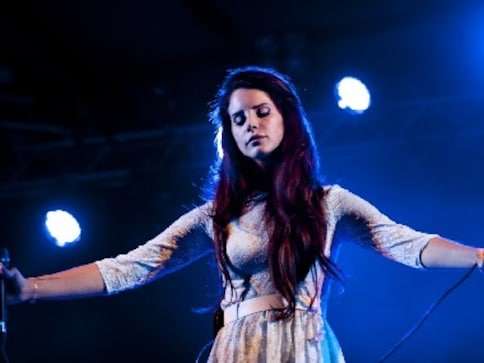 Entertainment
"Now that my lawsuit's over, I guess I can sing that song ('Get Free') any time I want, right?," Lana said.