Korean boy band BTS' docu Burn the Stage: The Movie to release on 15 November
BTS will be releasing their film Burn the Stage: The Movie on 15 November.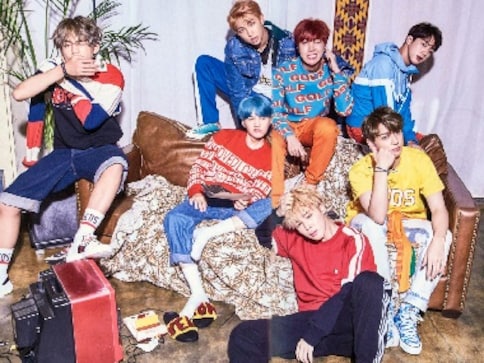 Korean boy band BTS which includes members RM, Jin, SUGA, j-hope, Jimin, V and Jung Kook will be releasing their film Burn the Stage: The Movie on 15 November.
Produced by Big Hit Entertainment, the film will follow the boy band during their recent Live Trilogy Episode III The Wings tour, which was attended by more than 55,000 across 40 concerts and 19 cities, reports Variety. Expanding on the YouTube series of the same name, this upcoming feature will include various snippets from their live performances and behind-the-scene moments along with media interviews.
The official synopsis of the film: Burn the Stage: the Movie is the first movie from BTS, going behind-the-scenes of the BTS WINGS TOUR to reveal the full story of the band's meteoric rise to fame. This unmissable cinema event provides an intimate look at what happens when the most successful global boyband of all time breaks down barriers and invades the mainstream music scene. Exclusive tour footage and brand-new one-on-one interviews with BTS members give fans an unprecedented glimpse into their lives and an opportunity for everyone to celebrate together in movie theaters worldwide."
Directed by Park Sun Joo, the film will be released in select theatres.
Arts & Culture
Social entrepreneur Shefali Khanna launches a new experiential space for creators, musicians, and artisans; the workspace-cum-studio is a uniquely curated space that aims at creating a conducive environment for nurturing art and craft.
Entertainment
The comedian, who has criticised the BJP-led NDA government over a number of issues in the past, proclaimed himself as "a bigger Hindu" than the VHP as he doesn't earn his living by fear mongering and issuing threats.
Entertainment
Kangana revealed that can't comprehend how the late actress portrayed such seduction while still appearing innocent and funny.