Kong: Skull Island trailer highlights ultimate battle between man and nature in Tom Hiddleston's next
We now have the final trailer for director Jordan Vogt-Roberts' upcoming film Kong: Skull Island (2017), starring Tom Hiddleston, Samuel L Jackson, Brie Larson, John Goodman and John C. Reilly. The film will open in theaters on 10 March 2017.
Kong: Skull Island debuted its first look at the San Diego Comic Con 2016 and is adapted from a screenplay written by Max Borenstein, John Gatins, Dan Gilroy, and Derek Connolly.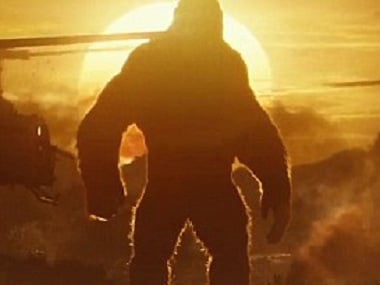 The official synopsis states that the film 'reimagines the origin of the mythic Kong in a compelling, original adventure' as a team of scientists, soldiers, and adventurers uniting to explore a mythical, uncharted island in the Pacific, as dangerous as it is beautiful
The film takes place in 1971 where the team of explorers is cut off from everything they know, and they decide to take a journey into the domain of the mighty Kong, igniting what is described as 'the ultimate battle between man and nature' as their mission of discovery becomes one of survival. Though the 'skull crawlers' want to claim the island as their own, the giant beast wrestles two of the reptilian creatures — much like when the character battled multiple V-Rexes in Peter Jackson's 2005 King Kong — in order to prove who Skull Island's king really is.
The events that will take place in Kong: Skull Island will ultimately lead into Godzilla vs. King Kong, which is very subtly teased in the the final trailer which is set to a cover of Eric Burdon and the Animals' 'We Gotta Get Out Of This Place':
Updated Date: Feb 28, 2017 10:59 AM