Koffee With Karan season 6 promo: Celebrity talk show promises to ask all the 'wrong questions'
Koffee With Karan season 6 begins from 21 October on Star World.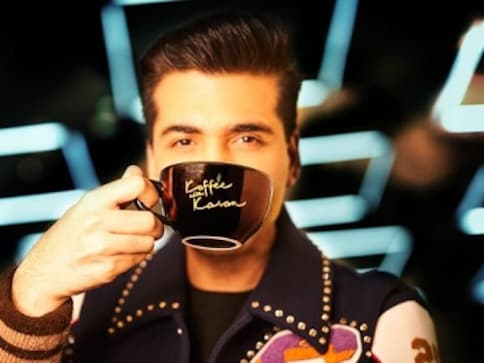 The sixth season of Koffee With Karan is scheduled to air on Star World from 21 October, 2018. The makers, recently launched a promotional video of the show. The unconventional, quirky video depicts an 'unafraid boy' who always asks the 'wrong questions'. 'Wrong' because they are blatantly true; 'wrong' because they make the subjects uncomfortable while answering them and most importantly, 'wrong' because they are considered inappropriate by societal norms.
No prizes for guessing, the boy grows up to be none other than the unabashed host of India's most popular celebrity talk-show, Koffee With Karan, aka Karan Johar. The promotional video was shared by the director-producer on his official Twitter handle.
The sixth season promises to bring in a host of guests with some bidding on Dhadak duo Janhvi Kapoor and Ishaan Khatter. Some say Johar will manage to do the impossible and get Ranbir Kapoor and Alia Bhatt on the coveted couch together, for the first time.
Johar has always raked up high TRPs with his chat show, which mostly consist of prying questions on celebrities' lives. The director has successfully transformed the concept of the show each season, making it more humorous than snarky (as many would allege).
Watch the promo here.
Entertainment
Britain's queen consort, who worked with O'Grady to support animal charities, led tributes to a performer who emerged from the alternative gay comedy scene and became a national treasure.
Entertainment
He captioned the reel as "@deepikapadukone Engraved your name on my hand so that you're with me forever. I wanted to do this since a very long time so here it is- my first tattoo and obviously it had to be something related to you.:
Entertainment
The nightclub that Darcelle opened more than 50 years ago in downtown Portland, Darcelle XV Showplace, posted a statement on Facebook expressing grief and asking for privacy and patience.