Kavan trailer: Vijay Sethupathi starrer crosses one million views in a day
The buzz is that Vijay Sethupathi is playing a role modelled on Arnab Goswami as a fiery television anchor in Kavan.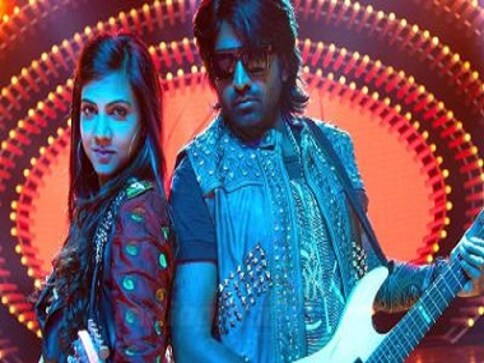 Vijay Sethupathi is Tamil cinema fastest rising star and an actor of substance. His next release is Kavan, directed by hit maker KV Anand, is the first of the summer biggies slotted for a 31 March release. The trailer of this political thriller is set in the newsroom of a channel and had crossed 1 million views in a day.
Kavan produced by Tamil cinemas leading banner AGS Entertainment has Vijay Sethupathi, veteran TR making a comeback of sorts, Madonna Sebastin, Vikranth and Akashdeep Saigal playing the antagonist.
The story is by leading writer Subha, with additional dialogues by Kabilan Vairamuthu along with director KV Anand. It has music by Hiphop Thamizha.
The buzz is that Vijay Sethupathi is playing a role modelled on Arnab Goswami as a fiery television anchor, who drives the TRP of the channel due to his investigative reports.
One of the dialogues said by Sethupathi from the trailer confirms the rumours — "It is not my question, the nation wants to know."  Sethupathi's lady love is Madonna Sebastin, who plays a television reporter.  A social issue that the hero takes up lands him in trouble with the channel bosses, which forms the crux of the story.
KV Anand, the director, refused to say anything about the storyline. He said: "Kavan means catapult in Tamil and the title suits the story line, which involves one man aiming for his target. The film is packaged as a commercial entertainer with a neat message."
Anand has made five films in the past – Ayan and Maattraan with Suriya, Kana Kandaen with Srikanth, Ko with Jiiva and Anegan with Dhanush. All the five have worked at the box-office making their heroes commercially viable.
Now the trade feels that Kavan will give its hero Vijay Sethupathi a new lease as a commercially viable hero and improve his star ratings. The film is Vijay Sethupathi's costliest film and AGS the producers are planning to market it aggressively as the first big summer 2017 release on March 31.
Entertainment
"In the age of CGI, production companies have no excuse for forcing exhausted horses to play at war until one of them drops dead," says PETA India
Entertainment
Laabam is mired by tiresome public speeches, awkward fights, dance numbers and television debates, none of which add any value to the story.
India
Basavaraj Dadesugur defended his son, saying he was celebrating his birthday with his 'hard-earned' money