Karan Johar's admission of nepotism reeks of reluctance and 'so what', but does it matter?
What is the point of Karan Johar's acknowledgement if the conversation about nepotism stops there?
In a recent column that Karan Johar wrote for NDTV, he acknowledged that he, and Bollywood in general, are nepotistic.
This acknowledgement comes weeks after Kangana Ranaut's appearance on his show when she called him the "flag-bearer of nepotism". This also comes after Johar ungracefully responded to Ranaut's allegations at an event at the London School of Economics, asking her to leave the industry if she felt she was being treated unfairly. He also added that he was "gracious" for not cutting out her comments from the show's footage.
Johar's supporters and others in the media will call his latest confession "refreshing" and "honest". But the truth of the matter is this: This acknowledgement is just an acknowledgement, and it amounts to nothing, because Bollywood is hardly going to change.
Interestingly, Johar begins the article by talking about the 'nepospasms' he has been experiencing of late, a term he has coined to explain his fear of encountering the word everywhere he goes ('nepotism') and having to explain himself. Perhaps now Johar is aware of how countless faceless strugglers, who come to Mumbai with dreams realistic and unrealistic, feel when they see posters of Varun Dhawan, Alia Bhatt, Tiger Shroff, Kareena Kapoor, Saif Ali Khan and countless others outside cinema halls everywhere, every year.
He says that he does not owe it to anyone to find fresh talent and that his casting decisions are based on what he thinks his actors can bring to the screen.
He calculates what the return on the investment is; if he stands to benefit from casting Shah Rukh Khan's son because Aryan will pull in a larger audience, he will cast him. Stories of similar casting decisions are not difficult to find. However, that initial chance, that "first break" is afforded to the stars of industry big-wigs more often than it is to commoners. It is not a democratic process.
And from the tone that Karan Johar employs, it seems as though Bollywood does not intend to be a democratic space.
One could also make an argument against nepotism on the basis that it poses a hindrance to the development and progress of cinema as an art. How often have you found yourself saying, "someone better suited for the role should have been cast"?
Johar counters this too, by saying that it is the commerce of his art that matters to him the most. This explains why Sonam Kapoor was chosen to play Neerja Bhanot rather than someone else. Sonam pulled a certain percentage of viewers to the cinema halls because she has a large fan following. And the tragedy is that we will never know if an unknown or lesser-known face would have ensured the same kind of success, because such casting decisions will take place time and again.
Is this situation one that can be compartmentalised as having black and white sides? Some might say that there are shades of grey to consider, because the career graphs of actors such as Abhishek Bachchan and Imran Khan are telling of the limited scope of favouritism.
They may have been launched and given subsequent roles because their parents are known names in Bollywood, but years down the line, their careers have suffered because they could not perform as well as their contemporaries. They are examples of the principle that an industry connection can only take you so far. Bollywood producers and other decision makers are more focused on the hit vs flop potential of actors. This is why Ranveer Singh and Vidya Balan are so successful — they ensure a certain hit rate and carry with them a certain persona.
Johar also makes a valid point about how voraciously the lives of Bollywood stars and kids are consumed by audiences, because the media throws such a prominent spotlight on them. That's the thing about Bollywood — it's a self-perpetuating system. It is populated by individuals who want their children to succeed, which is not a bad thing in itself. It is run by people who cast these children because they must do favours to the parents of these children, who are their friends.
The media, inturn, writes about these star kids with the justification that audiences lap up stories of dynastic families of actors, directors and writers. And thus the cycle is put in place, which functions like a well-oiled machine.
We may want to laud Johar for saysing that he is "unapologetic and unabashed" about his nepotistic casting decisions. But his 'confession' seems to be more an image-building exercise, which may improve Johar's reputation in the eyes of those who cared to critique him. Maybe it makes him look like his conscience is a little cleaner and that he is aware of the benefits he has had.
Are we picking on Karan Johar by calling him the flag-bearer of nepotism when we know that several factions in the industry also function in a similar manner? Perhaps. Ranaut used the Koffee with Karan platform to say what she honestly felt, and maybe we take her more seriously because she has the mettle. But Johar is an important member of the industry, and the conversation about favouritism has to start somewhere.
The Hindi film industry has several rampant problems within it. We talk and fight about the wage gap or critique sexist portrayals of society in films, and this would not have been possible if we did not first accept that they were issues to begin with.
I would argue that we must look at nepotism the same way. What is the point of Johar's acknowledgement if the conversation about nepotism stops there? The whole idea behind acknowledging one's privilege, whether caste, class, or gender-based, is to accept that one has benefited from being born in a particular family, to count it as one of the reasons for one's success and to understand the difficulties that others who do not have this privilege undergo.
Johar's acknowledgement reeks of reluctance and sowhat-ery, and most importantly, he seems to be okay with his social position.
When he says that he too wants to have the last word on nepotism, we know he can, and he will. Because he stands in an ivory tower that allows him to.
Entertainment
Laal Singh Chaddha, shot across 100 locations around the globe, finally wrapped up production in Mumbai.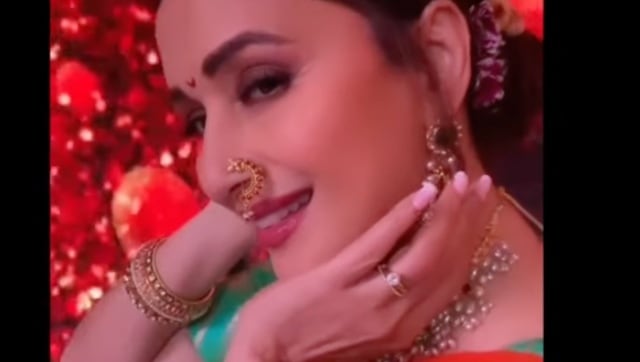 India
Megastar Amitabh Bachchan joined in the fun, sharing a hilarious video that superimposes the Singhala track over a dance scene from the movie Kaalia
Entertainment
Kangana Ranaut has filed a counter-complaint against Javed Akhtar alleging extortion and invasion of privacy and is also seeking transfer of hearing to another court