Karan Johar will reportedly return with new season of Koffee With Karan; Virat Kohli, Anushka Sharma to be first guests
Karan Johar will very soon be back with his controversial chat show Koffee With Karan.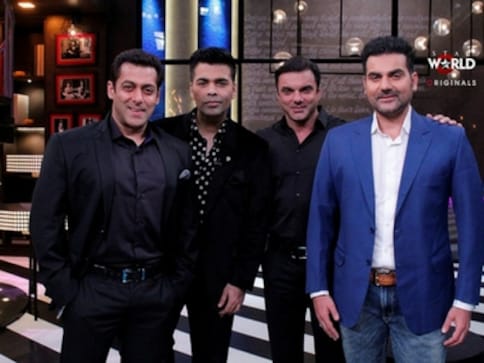 Karan Johar will very soon be back with his controversial chat show Koffee With Karan.
According to reports in Bombay Times, the film director-producer, who's TV chat show has generated multiple headlines and controversies over the years, will be returning to the small screen with a new season of Koffee of Karan.
The Bombay Times quotes a source as saying, "Currently, Karan is judging India's Next Superstars that will wind up on 8 April. He was part of the musical show Dil Hai Hindustani with Badshah last year, but this time, he has excused himself as he wanted to concentrate on his next directorial project for which he wants to take a break of four months from TV. However, he will be back with the sixth season of his controversial chat show Koffee With Karan in September. Apart from his regular celebrity guests, efforts are on to have Virat Kohli and Anushka Sharma on the show. In fact, the team wants to open the show with them."
Earlier, there were rumors that the show will not be returning till at least next year. Now, it has been reported that the filmmaker will be back with a brand new season in September itself with Virat and Anushka as the first guests.
also read
First Cricket News
Kohli is going into the big match, which kicks off on 7 June, on the back of back-to-back hundreds in the IPL for Royal Challengers Bangalore
First Cricket News
A Twitter handle with Naveen's name, which even had a blue tick, on 24 May, tweeted an apology to Kohli, which went viral instantly with over 25000 likes
Entertainment
The enthralling Succession finale made one thing clear: corporate violence is the only love-language that Kendall, Roman, and Siobhan Roy know and understand.