Kannada actress Sruthi Hariharan files complaint with Cyber Crime Cell over morphed pictures
Kannada actress Sruthi Hariharan has lodged a complaint with Bengaluru Cyber Crime Cell over morphed pictures.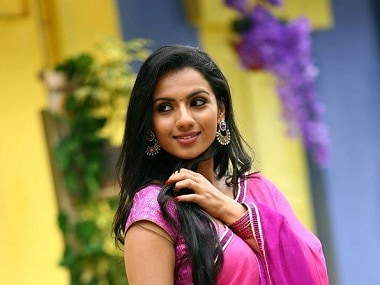 Hariharan, who has starred in films Lucia and Jai Maruthi 800 has filed a complaint on Friday, 14 May, requesting action against the people who have uploaded morphed photos of hers on various social media platforms, reports The Times of India.
The actor met with City commissioner Praveen Sood on Thrusday before filing the complaint requesting him for help and noted that her images had been doing the rounds of the internet for a while. DCP (crime) Anand Kumar, while confirming the allegations, said some people had created fake Facebook accounts in Sruthi's name and published inappropriate images.
The Cyber Crime Police have registered a complaint against unidentified persons under the IT Act.
"Unidentified persons had set up fake profiles of the actor. They had morphed her face on to the bodies of a few women working in the adult movie industry and uploaded them on various social media sites including Facebook," said ACP Ravi (Crime) told The Newsminute.
"She requested that the miscreants be traced as soon as possible. A complaint has been filed under section 57 of the IT Act," he added.
The Newsminute also notes that Kannada actress Sonu Gowda, Rishika Singh were also victims of similar cyber crimes.
Updated Date: May 14, 2017 12:43 PM