Kamal Haasan, Rajinikanth's political plans still unclear: Why the waiting game suits the superstars
At the moment, it serves Kamal Haasan and Rajinikanth well to stay vague about an actual timeline for their entry into politics
Will they, won't they? Kamal Haasan and Rajinikanth's political plans continue to be a hot topic of discussion in Tamil Nadu, and the superstars too have fanned the speculation with their oft cryptic behaviour.
The press has also fuelled the frenzy — the Hindi and English channels based in the North, especially, who fly down their anchors any time either of the two superstars show any indication of making a major announcements. On Kamal Haasan's birthday on 7 November, for instance, leading anchors from across five different English news channels telecast 'exclusive' interviews and town halls with the actor. Haasan's pithy sound bytes — 'My colour is not saffron', or the column on 'Hindu terror' — have given him, to use movie parlance, a fantastic 'opening' on Tamil Nadu's political stage. On his 63rd birthday, Haasan announced the launch of a mobile app, a sort of virtual 'whistleblower' for corruption in society, that would help him connect with people. He also said that by January 2018, he would start touring across the state, addressing people's issues.
Rajinikanth, on the other hand, has been far more guarded. He certainly has not held any 'exclusive' interviews with star anchors. He drops a few hints when he's at his film's audio launches, or when the media corners him at the airport when he's jetting in and out of Chennai. At the 2.0 audio launch in Dubai, the superstar talked about the need for the younger generation to be more focused, and to stay mindful of India's rich culture and tradition. He has also made it a point, in recent times, to distance himself from support for hardcore Hindutva and toned down somewhat, his pro-Modi stance.
The buzz now is that Rajinikanth will make a big announcement on his 67th birthday on 12 December. "Sources close to the actor" have indicated as much to at least half a dozen news channels. Another 'close confidante' reveals: "Rajini will form a separate party. He will not join any other party, not even the BJP. Being spiritual, Rajini cannot be part of the Left, and not being a hardliner, he cannot align with the Right. He will be a centrist — that alone will attract all sections of society."
Ideologically, they may be at different ends of the spectrum, but there is a bond of a kind between Haasan and Rajinikanth. They were both recently conferred the Nandi Awards by the Andhra Pradesh government, and the duo congratulated each other on Twitter — an exchange that went viral.
A veteran film journalist who has been tracking their career since the early 1980s had this to say: "Kamal Haasan and Rajinikanth come from the same K Balachandar school but were different in their approach to stardom. Rajinikanth excelled in mass  entertainers while Kamal believed in actor-driven films. They kept their rivalry going till the early 2000s through their fan clubs, which enabled them to jointly rule the industry and kept the pretenders to their throne at bay. In Tamil cinema, two competing actors for the number one slot keeps the commercial pot bubbling and the film trade and star-crazy audiences in the state love it. The MGR- Sivaji, Rajini-Kamal and now Vijay-Ajith rivalry in a way gives them a larger-than-life image, which in turn serves as a springboard to a political career."
However there is no clarity on whether or not both the actors will ultimately join politics. Some believe this is a ploy to solidify their careers at a time when (relatively) younger superstars like Vijay and Ajith are breathing down their necks (and ruling the box office). When asked why they are not shifting to politics full-time, like MGR in the mid 1970s, both stars skirt the issue. There is a belief in Tamil Nadu that once an actor enters politics, his film career goes kaput — even the great MGR's last film, which released after he became chief minister (Madhuraiyai Meetta Sundarapandiyan, 1978), was a failure. Similarly, there are many actors who attempted to straddle the world of politics and film at the same time — only to fail miserably.
This is perhaps why neither Haasan nor Rajinikanth are making any concrete moves towards a political career. Haasan has only announced an app. What is keeping him busy at the moment is Vishwaroopam 2 and later, Sabaash Naidu and Indian 2 (slated for a summer of 2019 release). Kamal has made it clear that he will enter politics only after completing his film assignments, which he says are prior "business commitments he has to honour".
And as far as Rajinikanth is concerned, he is unlikely to make any earth-shattering announcements about the launch of a political party. A lot of money — nearly Rs 600 crore to be precise — is riding on his Shankar-directed 2.0 (Rs 450 crore) and the Pa Ranjith-directed Kaala (Rs 150 crore). As the release date of 2.0 seems likely to be shifted from January to the summer of 2018, Kaala too is likely to be postponed.
For the time being then, both Rajinikanth and Kamal Haasan will keep the people of Tamil Nadu and the TV channels happy. We'll keep hearing about how they're going to clean up the state's political Augean stables and they'll give punchy sound bytes. The show after all, must go on.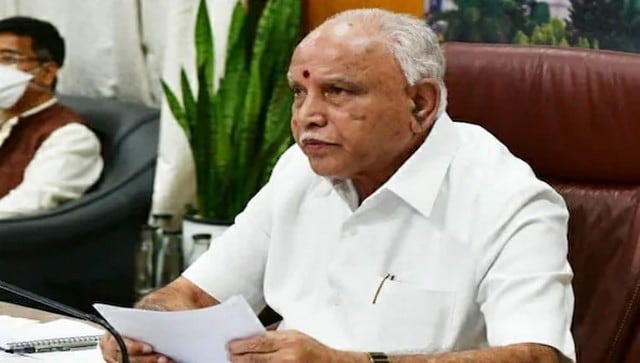 Politics
The 78-year-old Yediyurappa belongs to the older generation of politicians who started their service to the public as a teenager (in his case with the Rashtriya Swayamsevak Sangh) and did not hail from either a political or an affluent family
India
The Maharashtra chief minister made this suggestion in a virtual meeting held by the prime minister on Friday during which he took stock of the coronavirus situation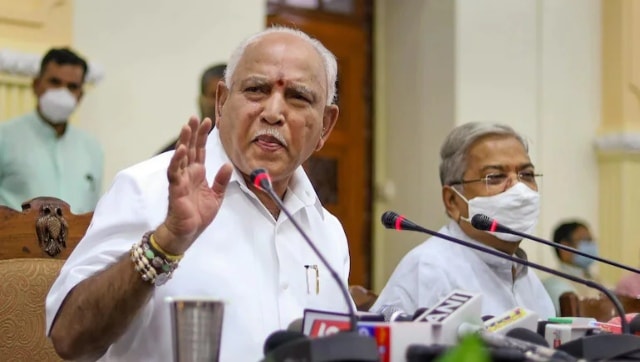 Politics
The BJP high command, with one eye on the upcoming 2023 Assembly polls in the state, has shortlisted a few notable names as possible replacements as chief minister