Kamal Haasan prefers to be reticent over Rajinikanth's intent to enter politics
Kamal Haasan, on being asked about his views about his friend and superstar Rajinikanth's political interests, chose to remain silent.
South Indian superstar Kamal Haasan is coming up soon with his television debut with the Tamil version of the show Big Boss.
At the press conference for the same event when he was asked about his views on his long-time friend and contemporary superstar Rajinikanth's supposed intent to enter politics, he chose to remain silent and not divulge any opinions.
Mid-day reports that on being asked Rajinikanth's political plunge, he said, "We need to organise a separate press meet to talk about it."
However, The Indian Express quotes him on being asked the same question: "Given the current political scenario in Tamil Nadu, I would say no one should enter politics. Not just Rajinikanth or any other actor. Any rational person will not do that."
When the actor was asked about opining on Rajinikanth's view of the system being "corrupt", he said, "What he has said is neither wrong nor different. It is a allegation made by many people and he has just echoed that," reports the newspaper.
The actor was also asked about his plans to enter politics. But he sided the question with a subtle wit and replied saying that he had come to politics long time ago when he had voted at the age of 21, reports NDTV.
He also indicated that he was open with the idea of non-indigenous people from other States being elected as the Chief Minister in Tamil Nadu.
Kamal Haasan's show Big Boss would be telecast on 25 June on Star Vijay. The actor also tweeted the trailer of the show on 26 May.
பத்திரிக்கையாளர்களும் மற்ற ஊடகத்தாரும் கண்டு களித்த ட்ரெய்லர் இப்போது இங்கேயும். அன்புடன்
Big boss trailer for you on twitter. With love pic.twitter.com/L4UUybCCJE

— Kamal Haasan (@ikamalhaasan) May 26, 2017
Find latest and upcoming tech gadgets online on Tech2 Gadgets. Get technology news, gadgets reviews & ratings. Popular gadgets including laptop, tablet and mobile specifications, features, prices, comparison.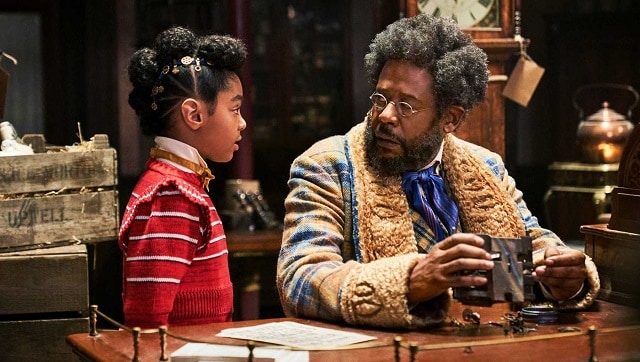 Entertainment
Jingle Jangle is a palate cleanser from not only the year that 2020 has been, but also the saturation of white obsession with Christmas.
Entertainment
The news was confirmed by Rohan Mehraa, who co-starred with Leena Acharya in Class of 2020.
Entertainment
While Inside Pixar give us a glimpse of the process, it never quite becomes the definitive documentary on a company that has truly made some clutter-breaking animation films in the last 25 years.