Kamal Haasan, Kollywood's new rebellious avatar and why it is so important for Tamil Nadu
Stars like Kamal Haasan, Siddharth and Arvind Swami have shown they dare to speak the truth. If they do not drop their intensity, this could well be their biggest and most meaningful blockbuster.
Film critic Baradwaj Rangan hit the nail on the head when he described Kamal Haasan's Twitter avatar as 2.0.
2.0 isn't just the name of a Rajinikanth movie. It's also the name of Kamal's new avatar. Sarcatic. Witty. Entertaining. He's Cho 2.0.

— Baradwaj Rangan (@baradwajrangan) February 18, 2017
But not everyone is amused. Among them is president of the Indian National League Party, Abdul Rahim who has filed a police complaint alleging that Kamal's tweets are provocative in nature and can lead to violence against public representatives. This small-time politician who supports the ruling AIADMK says that Kamal's tweets have an underlying tone of inciting violence and therefore he must be arrested. His objection is to the latest tweet that he put out after chief minister Edappadi K Palaniswami won the trust vote:
People of Tamizhnadu, Welcome your respective MLAs with the respect they desrve back home — Kamal Haasan (@ikamalhaasan) February 18, 2017

"We want him arrested so that no other actor repeats this,'' says Rahim, not concealing the tone of threat that actors should cross the line at their own peril. Over the past few days, several actors like Arvind Swami, Siddharth have come out openly on social media platforms, adding to the voices against the rule of the Mannargudi family, a reference to VK Sasikala's clan.
On 18 February, Arvind Swami for instance, tweeted
Without exaggeration, I have not come across a single person in all my interactions in the last one week who supports this administration.

— arvind swami (@thearvindswami) February 18, 2017
Siddharth was sharper. He tweeted:
Give #Sasikala a laptop in jail. Save transport cost (our money) for #EKP and his gang for 4 years. Time to put more salt in our food #TN — Siddharth (@Actor_Siddharth) February 18, 2017
If the police complaint against Kamal is converted into an FIR, it will mean the celebs are being put under the radar to send a message to the man on the street.
This far and no further.
Incidentally, Rahim is the same person who had raised the red flag against Kamal Haasan over Vishwaroopam in 2013. He had alleged that Indian Muslims had been portrayed in a poor light when the film was in fact about the terrorists in Afghanistan. The suspicion in the Kamal camp was that the protest was engineered at someone's behest and so upset was the actor that he threatened to leave India for good if he was going to be put under this kind of unreasonable pressure and his artistic freedom curtailed.
Rahim having tasted blood and a few cuts in Vishwaroopam four years ago, is at Kamal once again. But he says Kamal should not think that Rahim is still angry about the movie.
"Every actor, as a citizen can express his opinion, support anyone. Be it OPS, EPS or anyone else. But as a great actor, he cannot make a statement where he incites violence. That tweet may not have had direct words but the meaning can be inferred going by the history of his tweets. We have questioned that,'' says Rahim.
Rahim is not the only person Kamal has upset thanks to the Universal Hero's foray into the world of 140 characters. BJP leader Subramanian Swamy called Kamal a "pompous idiot'' who he will oppose. Though never short on words, Kamal refused to retort in equal measure, arguing that Swamy's experience in acidic political exchanges exceeded his. But he predicted that people will provide an answer to Swamy for having called Tamils as "porikis'' (rowdies), a charge the BJP MP has refuted.
The AIADMK is also not amused. Tamil Nadu school education minister KA Sengottaiyan remarked on a TV show that actors do not have the calibre to comment on political developments. He conveniently forgot that the top leadership of his party since 1972 had been imported from Kollywood.
It is obvious that Kamal Haasan with his biting tweets and TV interviews had got under the AIADMK skin.
"What right does he have to talk about Tamil Nadu when he did not want to even live in India, after the Vishwaroopam fiasco,'' asked Sengottaiyan.
Realising that the Sasikala camp is miffed with Kamal, the Panneerselvam group has been wooing him, spreading the word that the actor would share the stage with OPS on Jayalalithaa's birth anniversary on 24 February. Kamal has denied any such move, maintaining that he is a politically aware person but would not enter active politics.
The reason why people are saying 'Sabash Kamal' is because he has not been pulling his punches in 2017. He was articulating the angst of the youth during the Marina uprising, upset at the police force on the protesters. Arguing for quality politicians, Kamal said, "Politicians like actors should be trained. An untrained actor ruins the movie, an untrained politician ruins the country.''
Why Kamal-speak is so important is because he is rebelling against the four-letter word called fear. Tamil Nadu, for long is used to being intimidated by the state. Kamal now is acting like a mentor for civil society. It is significant that unlike 2013, the Kamal of 2017 is not talking of running away. He is talking of taking on the political class, head-on and keep the vigil.
This is a different kind of Kollywood we are witnessing, one that is not afraid to take positions on issues concerning people at large. Usually cinema folks are cagey about opposing the government of the day lest they invite Income tax raids or problems artificially created during the release of their films.
Stars like Kamal, Siddharth and Swami have shown they dare to speak the truth. If they do not drop their intensity, this could well be their biggest and most meaningful 'blockbuster' ever.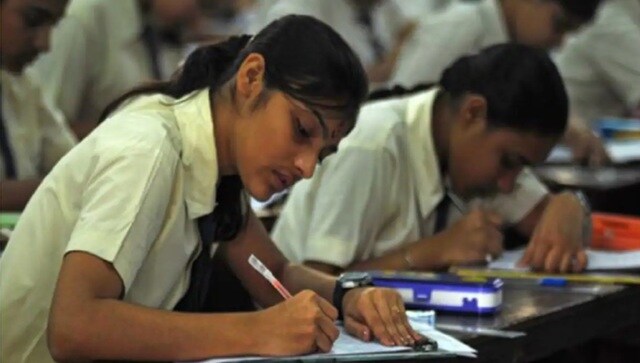 India
The official website of the TNEA has also put out the vacancy list after the third round of general counselling.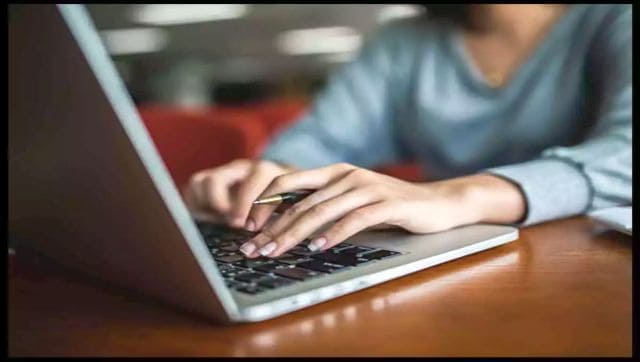 India
The rank list for the TNEA supplementary counselling will be released on 20 October and the process of choosing subjects and online counselling is expected to start the same day
India
The VHP central leadership is meeting Hindu seers and saints to seek their guidance to evolve an alternate support structure on the matter, where the temples will be administered by the Hindu society, VHP said in a press release.