Jio MAMI 19th Mumbai Film Festival: As curtains come down, thoughts on cinema and film fests
Thoughts on cinema, as the Jio MAMI 19th Mumbai Film Festival concludes
There was this lively moment on the last day of the Jio MAMI 19th Mumbai Film Festival when a bunch of kids jumped on to the stage after the small film they had acted and believed in, won three awards. Away from their beautiful and tough village life, and on their first visit to Mumbai, these kids were on stage sporting Village Rockstars (the name of their film) t-shirts, soaking up the audience's adulation. That's probably what film festivals are for, to mark cinema and the love of it — for audiences as well as for everyone who struggled and fought to make films.
It also celebrates a different kind of cinema. This kind of cinema is not just about known faces or stars or sets or the crores spent on costumes. It's not about the money it makes (which is absolutely important given cinema is a trade); instead, it's about stories that have travelled from elsewhere.
This is the only time we actually get to see cinema for the sake of cinema. What you get to see is precious... stories and storytelling styles that take you on a roller coaster ride across new forms, new voices and new auteurs in cinema.
I have always looked forward to film festivals in my city or otherwise and a decade ago, when downloads were confusing and availability was scarce, as students, one would trek halfway across the country or city (depending on the season), to attend film festivals. Hungry for that dose of good cinema from places we could only read about.
It's a rare pleasure to hear about the way films are thought (out) and made, to hear stories from the actor who made 111 films in Afghanistan and is subverting things in his own way. Or to wonder how a film like Manifesto was even made — more an art installation, experimental and artistic. Loving Vincent, a film made of real canvas, or Square — about art and about ethics. Art and childhood were the two interesting themes that seemed to be dominating cinema in recent years. These were some of the things one took back from the Jio MAMI 19th Mumbai Film Festival that just concluded.
It is worth every queue and the endless traffic jams you beat to jump from one venue to the other (in Mumbai, in this case). Cinema is worth it all. You simply wear your yellow, red or white pass and enter a theatre where a parallel world of movies unfold, a Georgian film that is competing in the Oscars, a film on machines, or a discussion on an Indian cult classic film and the chance incidents that made it happen. This universe has its set of stars, the director, the editor, the writer, it's a parallel one from mainstream cinema, the one you can enter through Platform number 9¾. This cinema is as exciting and complicated as life is, and it comes visiting a few times in the year like every Indian festival and leaves us wanting more when the season of cinema is over.
Entertainment
The govt order said the online ticketing system was meant to ensure uniformity in rates and also to prevent black marketing
Entertainment
Jean-Paul Belmondo worked with a variety of major French directors, from Francois Truffaut to Claude Lelouch and Jean-Luc Godard, whose 1960 movie Breathless brought both men lasting acclaim.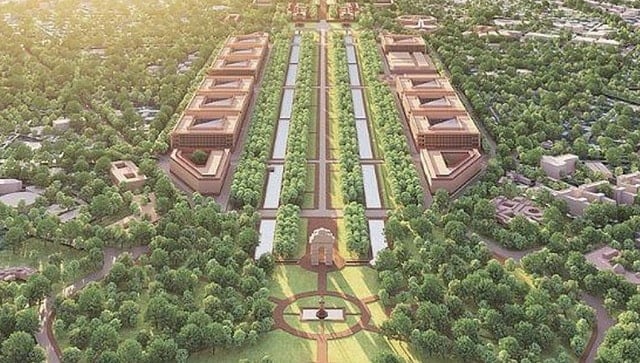 India
In this day and age where even private homes undergo renovation regularly, the Indian State continues to operate out of 90-year-old repurposed colonial homes retained after independence