Is Guardians Of The Galaxy Vol. 3 set before or after Avengers 4? Director James Gunn reveals
Chris Pratt recently indicated that the third Guardians of the Galaxy film 'might take place in the past.'
With half of all life in the universe snuffed out by Thanos in Avengers: Infinity War, fans remain confused about the timelines of future MCU films. After the deaths of Gamora, Star-Lord, Groot, Drax and Mantis, many conjectured that Guardians of the Galaxy Vol. 3 will potentially take place before the events of Infinity War. Chris Pratt added weight to this theory when he recently indicated that the third Guardians installment "might take place in the past."
Infinity War co-director Joe Russo too said in an interview: "There's four years between Guardians 2 and Infinity War. That's a long time, and a lot of Guardians stories to tell."
However, when a fan asked Guardians director James Gunn on Twitter, he was quick to dismiss the theory. "It will be after," he said suggesting Guardians 3 will be a sequel after all.
Does this mean we'll be looking at a new Guardians team considering Rocket and Nebula are the only surviving members after the Infinity War calamity? Or will the deaths be reversed in Avengers 4?
Regardless, this has created an interesting problem for the Marvel Cinematic Universe as the Russo brothers have maintained the Snappening is real and our beloved heroes might not all be returning.
Also read — New Avengers: Infinity War fan theory suggests Doctor Strange time travelled to warn Captain Marvel, Nick Fury
To get a clearer picture of how this timeline problem will be resolved, we have to wait until 3 May, 2019 when Avengers 4 opens in theatres.
(Also read: Should The Incredibles, Avengers be held accountable for collateral damage caused by their adventures?)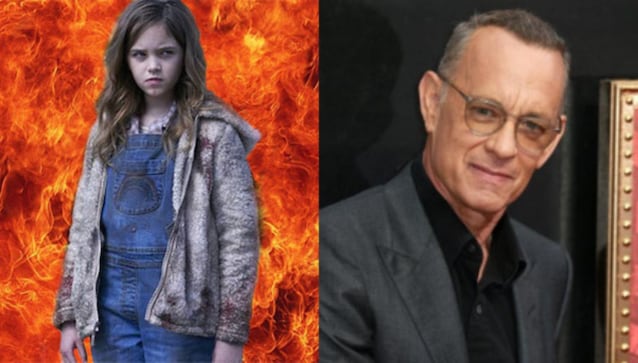 Entertainment
Slamming the film Blonde, the Marilyn Monroe biopic which is flawed but fascinating, with multiple nominations makes no sense.
Entertainment
While Megan definitely is a humorous horror venture, to call it a horror-comedy would be impolite.
Entertainment
The multi-millionaire social media influencer was arrested in December last year over allegations of human trafficking, rape and forming an organised crime group.