Should The Incredibles, Avengers be held accountable for collateral damage caused by their adventures?
Should superheroes be placed under government supervision? A look a what The Incredibles, Captain America: Civil War and Batman v Superman teach us about superhero accountability.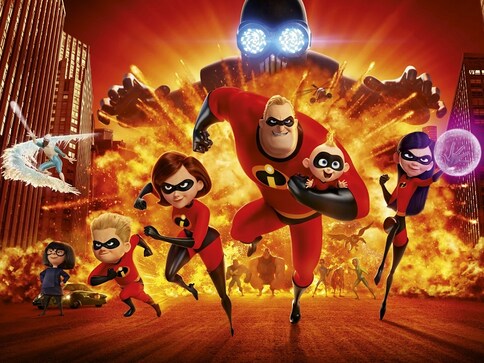 "Stop the bad guy; save the world."
This simple enough plot/motivation forms the basis of all superhero comics and movies. But in their efforts to prevent the bad guy from taking over the world or destroying it, the superheroes themselves inexorably leave behind a trail of destruction. Think about the catastrophic collateral damage to civilisation in the wake of Superman and Batman's "epic" battles in Metropolis and Gotham City, the Avengers in Sokovia or the Incredibles in Municiberg.
But, for an ordinary mortal living in the comic book world, there's no city more uninhabitable and life-threatening than New York. The backdrop, home and battleground for both DC and Marvel's greatest superheroes and their mwahaha-ing arch-enemies, the city has seen buildings, blocks and whole burroughs being levelled during their unbridled, ultraviolent clashes.
At what cost does defeating the bad guy become an objectionable number?
Shouldn't they be held accountable for this devastating collateral damage? But can governments regulate these careless crusaders to operate within the confines of a justice system? Or should they be exempt from professional liabilities?
In The Incredibles, a government decree (Super Relocation Act) — fuelled by the public's anti-superhero sentiment — forces Mr. Incredible, Elastigirl, Dynaguy and Frozone to put away their costumes and enter a relocation program. And it all begins with a rather frivolous lawsuit: when a man tries to kill himself by jumping off a building, Mr Incredible saves him against his will. So, the man's anything but grateful as he sues the superhero for foiling his suicide attempt. Soon, further — more justifiable — lawsuits follow accusing the superheroes of causing property damage and public endangerment. The mass litigation and media-fuelled public backlash leads to the sanction of an an anonymous relocation program for the superheroes.
Similarly, in 2016, both DC and Marvel tried to hold their superheroes accountable for their destructive actions. The events of Batman v Superman: Dawn of Justice take place in the aftermath of Superman's big fight with Kryptonian usurper General Zod in Man of Steel while Captain America: Civil War reflects on the destruction of Sokovia at the end of Avengers: Age of Ultron.
In Dawn of Justice, a handcuffed Superman is summoned before Congress to discuss government oversight, accountability, and control so that it gives them some semblance of control over his undertakings. But sadly, Zack Snyder's penchant for "BOOOM!" and "POW!" over actual powwow deprives us of a clear resolution to the matter. Fearing Superman's nigh-invulnerability and power to wipe out the entire human race, Batman takes it upon himself to stop Kal-El from causing any more damage. Superman, meanwhile, believes Bruce Wayne is nothing more than a street thug practicing vigilantism. Snyder again robs us of a potentially interesting ideological dialogue favouring slow motion shots of face pummelling until the dreaded "You're letting him kill Martha!" moment.
Marvel, thankfully, takes a more nuanced approach to explore the government oversight problem. Much like in the comics, Civil War presents two contrasting political ideologies that help shape the conflict between a surprisingly leftist Iron Man and the libertarian Captain America. In the comics, Superhuman Registration Act (SRA) requires superheroes to register as "living weapons of mass destruction" and likewise in the film, the United Nations Council formulates the Sokovia Accords, which require similar registration to regulate the activities of "enhanced individuals."
Tony Stark supports government regulation because the powers and abilities of 'enhanced individuals' can as easily be used for evil purposes as good. He firmly believes the end justifies the means as keeping the superheroes in check will help protect the general population at large. Cap, however, disagrees taking a deontological perspective as he believes government oversight infringes upon their civil liberties.
"Doesn't matter what the press says. Doesn't matter what the politicians or the mobs say. Doesn't matter if the whole country decides that something wrong is something right. This nation was founded on one principle above all else: the requirement that we stand up for what we believe, no matter the odds or the consequences. When the mob and the press and the whole world tell you to move, your job is to plant yourself like a tree beside the river of truth, and tell the whole world — "No, you move.""

— Captain America in Amazing Spider-Man #537
The Iron Man-Captain America ideological schism about civil rights is a mere variation of the age-old conflict between Professor X and Magneto in the X-Men comics. Fundamentally, both want the same thing: mutants to be accepted as functioning members of society. Only they have different opinions on how mutants and humans can coexist in harmony. Professor X wants to prove to mankind that though mutants have superhuman abilities and may sometimes look different, they need not to be feared and only wish to live in seclusion. Magneto believes humans are out to get the mutants and they must defend themselves with a show of power and by any means necessary. In the Days of Future Past storyline, in keeping with Magneto's paranoia, the government reactivates the Sentinel program to police the mutant race.
Civil War's SRA was of course preceded by X-Men's Mutant Registration Act (MRA) — which required the same of mutants to register with their governments — and Watchmen's Keene Act, which outlawed "costumed adventuring." Such legislation is meant to protect the individuals and nations from the danger than can come from powerful superheroes, who can occassionally — though unintentionally — go too far in their endeavours.
So, both Tony and Cap's disparate fears are warranted. There are no entirely right or wrong views.
In a politically polarised era, these superhero films echo plenty of real world concerns from the excessive militarisation of police forces to racial discrimination and gun laws. They offer different perspectives on how government programs should balance national security, privacy and civil liberties.
This is why "collateral damage" and "SRA" have become frequently explored major plot points especially in recent times. It is important to understand that all superhero narratives rely on a recognition of the state's inability to protect the people it represents. If the powers that be did their jobs competently, we wouldn't dream up so many superhero stories now, would we?
Entertainment
Even after a month of its release, Avatar 2 is going strong at theatres and has collected over $2 billion globally.
Entertainment
Ryan Reynolds recently visited Seneca College in Toronto and toured the premises.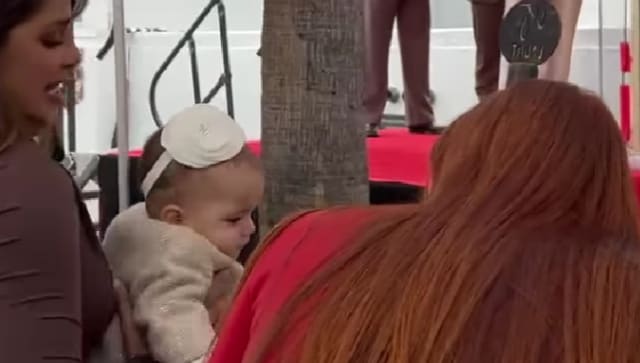 Entertainment
Priyanka Chopra and Nick Jonas welcomed their daughter last year via surrogacy and had kept the baby face's hidden since then.