International Women's Day 2017: Celebrate womanhood with these five amazing songs
It's International Women's Day, and these songs celebrate the power of womanhood
It's International Women's Day and none of us can stop talking about it!
Everybody is seen celebrating the day. From offices giving their women employers cupcakes and cards to restaurants and cafes giving away discounts and vouchers, this Women's Day has been all about spreading joys and appreciating all you women out there!
So, while we're at the topic of celebrating womanhood, here's taking a look at a bunch of English numbers that are bound to give you all a boost of encouragement!
1. Woman - Diana Gordon
This song should just be made the anthem of feminism. Bare-chested women walking around with their baby bumps is as badass as it gets and we cannot ask for a better song to tune into on Women's Day.
2. Run the world - Beyoncé
"Who run the world? Girls."
Could those lyrics be any more awesome? If you're tuning in to this song, there's more than just great lyrics, it has peppy beats too! So, you can run the world and dance alongside.
Here's a shout out to all the girls who run the world!
3. Roar - Katy Perry
If you're on your way back from work and you've had a tough day, you know how to inspire yourself. Tune into Perry's "Roar" and let your heart and mind do exactly that. Unless you actually want to do it, which is also absolutely cool!
4. Woman - Rosie Lowe
With this song, Rosie Lowe inspires you to be true to yourself and carry on with your life, the same way. A strong take on femininity, this song will help you deal with your ordeals, today and everyday.
Entertainment
Finally we have an answer for sleep disorder. If you have trouble sleeping, listen to Billie Eilish, BTS, Harry Styles as they might just calm your mind
World
Meta Platforms Inc., Amazon.com Inc., Google parent Alphabet Inc. and Microsoft Corp. also announced staff reductions as inflation rises and global markets face a downturn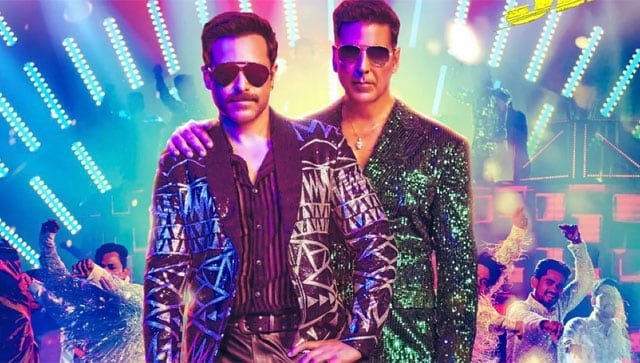 Entertainment
The poster features both Akshay and Emraan in a dapper party look standing against a shiny and shimmery backdrop.