IIFA 2017: Watch a kid at press conference call Shahid Kapoor 'daadiwaale uncle'
When the mountain of pictures around IIFA 2017 Day 1 were being shared on social media, one particular picture of Shahid Kapoor smiling has gone viral.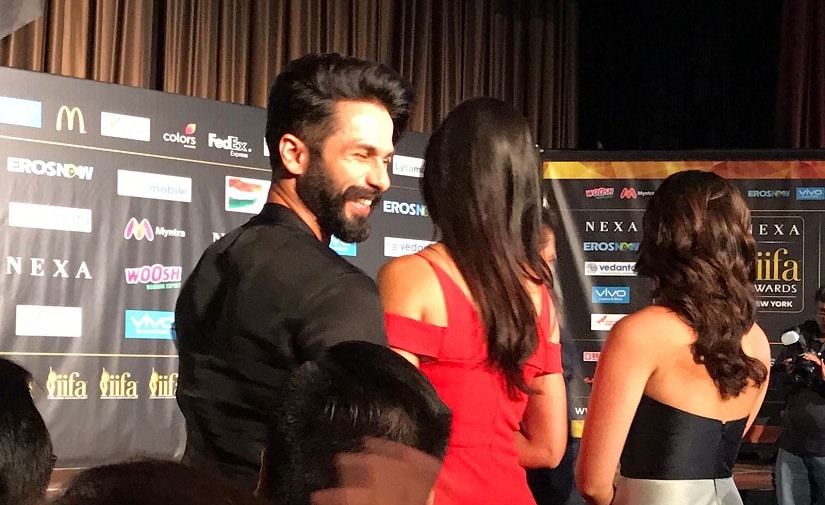 We now know what caused him to smile like this. It seems a young kid who was in the presser screamed out at him, saying "ay daadiwaale uncle! (bearded uncle)."
This could be presumably because he was blocking the way between Katrina and Salman, or could also be that the kid in question has a great sense of humour.
Whatever the case is, it surely got Shahid Kapoor in splits!
Updated Date: Jul 14, 2017 17:19 PM