House of Cards season 5: President Frank Underwood is not Donald Trump; he's worse
House of Cards' Frank Underwood is a more conniving, scheming President than POTUS Donald Trump.
There is a certain joy we, as viewers, get out of watching scary real life scenarios playing out on our laptop screens. We watch Narcos to marvel at the sheer power that Pablo Escobar wielded in Columbia. We eagerly wait for the next episode of Last Week Tonight, to see John Oliver make sense of and poke fun at politics. We devour House of Cards because it seems to resemble American politics to the point of being uncanny.
At such a time, comparisons between real-life US President Donald Trump and reel-life US President Frank Underwood are inevitable. Both are disliked by a sizeable population of people, both are seen as threats to democracy because they hold absolute power, and both are in the public eye for crimes they have been accused of. While social media is filled with speculation about Trump's impending impeachment, Frank Underwood's America is witnessing the investigation of its President for crimes he committed as Vice President.
But one episode into Season 5, and you realise that Underwood is not like Trump. He is far worse — because he is better than Trump.
[Spoilers ahead]
The difference between the real and reel Presidents is that the latter makes you feel afraid because of his mere presence. Many of Trump's critics, too, fear him, but this is because of his policies, constant faux pas and trenchant opinions. Underwood, on the other hand, is ruthlessly ambitious and not afraid of crushing anyone who comes in his way.
Underwood courts death with ease. If you thought that one of the very first scenes from the show, where he basically murders an injured dog to put it out of its misery, is the extent to his cold blooded-ness, you need to watch the conversation he has with domestic terrorist Joshua Masterson, who took the Miller family hostage in Season 4. This scene is shot particularly well; the camera focuses on Spacey's face as seen from inside Masterson's cell. He tries to get into and manipulate Masterson's mind, and the viewer watches this conversation play out as the glass separating them is splattered with the terrorist's spit and blood.
There is also the stark contrast between their rhetoric. Trump exudes confidence, as is evident from the way he speaks about his businesses and the achievements of his government. Underwood's speeches are not only filled with confidence, but they also make Democrats and supporters want to put faith into him. Sample the powerful scene when he walks into Congress unannounced and turns around the debate from centering on his crimes to garnering support for the declaration of war in America and abroad: The fire in his eyes is evident as he screams, "I will not cease," and "I will not yield."
One also cannot help but compare the Donald-Melania and Frank-Claire equations. Robin Wright as Claire is perfection; as if her poise is not admirable enough in itself, she is also very convincing as a scheming First Lady. Her ability to exploit people emotionally is evident in the scene where she convinces Masterson's mother to tell her own son to turn himself in. Frank and Claire are back together as a team now, with more aligned political goals. Claire is a great partner for Frank, because she both complements Frank and is able to help him see the larger picture when he loses sight of it.
A large part of the media attention that Donald and Melania Trump have received of late is damaging, due to the body language Melania exhibits at international events when Donald tries to hold her hand. I just cannot get myself to believe that Melania could ever successfully convince a anxiety-stricken mother to go on camera and tell her terrorist-son to surrender himself.
But this season sees a continuation in the change of Claire's character arc which began in Season 4. Her interactions with Frank remained largely cold, but you can see the cracks in her steely exterior when her mother died. In this episode of House of Cards, she breaks down unexpectedly, at the funeral of Mrs Miller's husband.
Despite all of these differences, there is one similarity between the two — their inability to take criticism or questions regarding their policies. While Trump is infamous for completely denying news reportage that reflects him in a bad light, Underwood's administration simply refuses to address the subject of his alleged crimes.
In an interview where she is pitted against Washing Herald editor Tom Hammerschmidt, who wrote an article detailing Frank's involvement in Zoe's death among other crimes, Claire constantly dodges questions, instead giving answers whose content can only be considered fluff. This inability to counter dissent is the couple's Achilles' heel.
To ameliorate the situation, he begins using any opportunity to portray himself as a responsible President. He goes to Mr Miller's funeral with the hope that the family and his critics will not blame him for Miller's death. Unfortunately for him, the press and people of America see through his ways. The Washington Herald reports that Mr Miller's daughter blames him for his death, and Claire is attacked with paint when she visits a store that has been bombed, hoping to make people feel like the State cares about their safety.
Oftentimes, over the past few months, several Americans, as well as people over the world, have questioned how Donald Trump came into power, considering that he joined the Presidential race at a later stage and included unpopular objectives like the building of a wall and banning of Muslims in his campaign.
If you too, have found yourself thinking similarly, watch House of Cards to get an answer to the question, "How did we get here?"
Find latest and upcoming tech gadgets online on Tech2 Gadgets. Get technology news, gadgets reviews & ratings. Popular gadgets including laptop, tablet and mobile specifications, features, prices, comparison.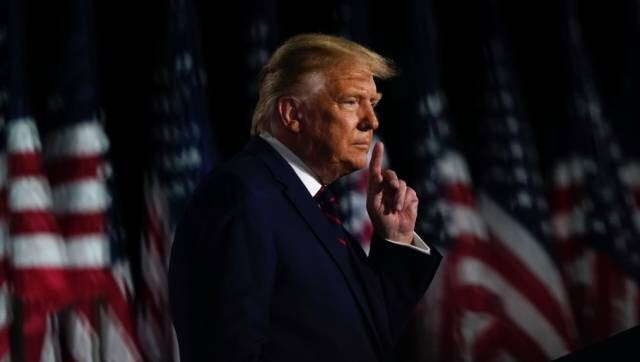 World
In the 2020 campaign, Democrats are largely ignoring the Russia probe. It's Republicans who are making it a top campaign issue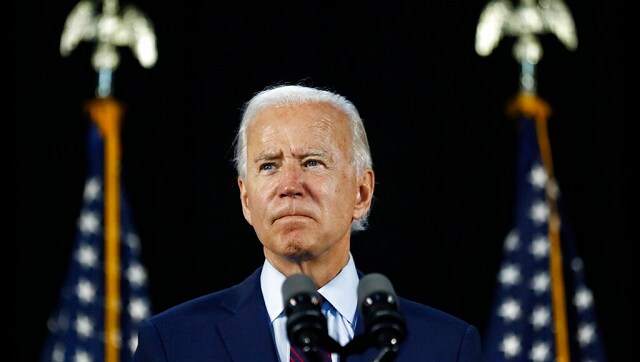 World
Speaking at a campaign event, Biden said he will bring together Republicans and Democrats to deliver economic relief to working families, schools, and businesses
World
China is one of only three foreign nations — the others are Britain and Ireland — where Trump maintains a bank account, according to an analysis of the president's tax records