Govinda on Rangeela Raja controversy: Deliberately done to stop release of film
Rangeela Raja has been directed by Sikander Bharti. The film stars Shakti Kapoor, Prem Chopra and newcomers Mishika Chourasia and Anupama Agnihotri.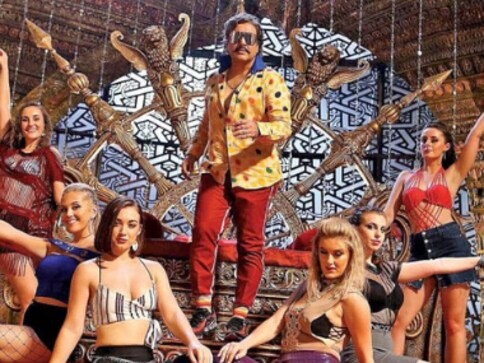 Govinda says the environment in the film industry is not good. The actor said he is disappointed about the Central Board of Film Certification's (CBFC) opposition to his forthcoming film Rangeela Raja. The censor board has suggested 20 cuts in the film for its theatrical release.
To oppose the CBFC's decision, producer Pahlaj Nihalani had filed a petition earlier this month saying the suggestions were unjustified and uncalled for as he firmly believed that the film was not vulgar in any manner. He also hit out at the present CBFC head Prasoon Joshi, accusing him of being "politically motivated".
When asked when the film will get released, Govinda said: "We will let media and audiences know about the release date of the film. It is unfortunate that CBFC has censored few scenes of our film and because of that, we had to take legal route to release the film."
Govinda said this kind of environment is not good for the film industry.
"I don't see any controversial scenes which are there in the film. I think it has been deliberately done to stop release of the film and it's not a good environment in the film industry to release the film. I have started my film career with Pahlaj Nihalani's film, so I hope this film releases without any difficulties," he added.
Earlier, at a press conference, Govinda said that since the last few years some people are deliberately opposing his films' release by not giving enough screen space and now CBFC has stopped the release of his upcoming film.
Do these things hurt him?
"It doesn't hurt me as a person because in the initial period of my career, I haven't seen such kind of treatment to my films but now people from politics are entering into film business and people from film industry are entering into politics, so that could be the reason that such kind of things are happening in the film industry.
"In the south film industry, we will never see such things because they co-operate with each other. So, we should learn something from them."
The CBFC, in a affidavit filed in the Bombay High Court on 21 November, justified its decision to order the cuts. The board said it strongly objected to Rangeela Raja as the hero glorifies violence and objectifies women. It further stated that the hero is shown to have "no repentance of his actions and crimes, including rape, adultery and treating women as a commodity for his sensual pleasure.
Rangeela Raja is a comedy film, written and produced by Nihalani, and directed by Sikander Bharti. The film also features Shakti Kapoor, Prem Chopra, Mishika Chourasia and Anupama Agnihotri in lead roles.
(With inputs from Indo-Asian News Service)
also read
Entertainment
Speaking of his look, Man of Masses NTR Jr looks like an alpha man who's on a mission in this action spectacle
Entertainment
She wrote, "I always saw super bodies on big athletic wear brand billboards and wondered if that's really possible for someone like me to achieve that kind of body when that's not the whole and soul of my work. "
Entertainment
Adipurush, directed by Om Raut, is produced by T- Series, Bhushan Kumar & Krishan Kumar, Om Raut, Prasad Sutar, and Rajesh Nair Retrophiles and by Pramod and Vamsi of UV Creations, will be released globally on 16th June 2023