Godzilla: King of the Monsters trailer — It's Eleven versus four Kaijus in this sequel to 2014 blockbuster
Godzilla: King of the Monsters trailer shows a city collapsing as Godzilla and fellow giants King Ghidora, a three-headed dragon, the insect Mothra and the winged beast Rodan engage in battle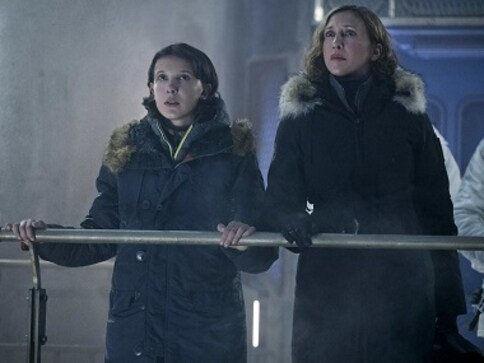 If it's not superheroes or wizards, it's skyscraper-sized lizards as Warner Bros unveiled the first trailer for Godzilla: King of the Monsters.
Led by 14-year-old Stranger Things star Millie Bobby Brown, the footage shows a city collapsing as Godzilla and fellow giants King Ghidora, a three-headed dragon, the insect Mothra and the winged beast Rodan engage in battle while all that she and the other tiny humans can do is watch on. The rise of these Kaiju titans leaves the existence of humanity hanging in balance as Vera Farmiga's Dr. Emma Russell notes in a portentous voiceover: "Unless all the Titans are found, our planet will perish, and so will we." All this chaos and mayhem is set to a pretty unsettling rendition of Claude Debussy's famous Clair De Lune.
Michael Dougherty's movie is part of WB's MonsterVerse, which launched with Gareth Edwards's 2014 Godzilla and last year's Kong: Skull Island. The film's cast includes Kyle Chandler, Bradley Whitford, Thomas Middleditch, Charles Dance, O'Shea Jackson Jr., Aisha Hinds and Zhang Ziyi. Ken Watanabe and Sally Hawkins will both be reprising their roles from Godzilla.
Godzilla: King of the Monsters is scheduled to open in cinemas on 31 May, 2019.
(With inputs from agencies)
Entertainment
The poster features an astronaut walking on what looks like the red crust of Mars, with his back facing the sun.
Entertainment
Aarya 2 starring Sushmita Sen will premiere on Disney+Hotstar on 10 December
Entertainment
Spiderman No Way Home: As an early Christmas surprise, the makers have bumped up the film's release date and now, the film will hit the Indian theatres one day earlier than US.