Game of Thrones season 7 trailer: As Jon Snow warns, 'The Great War is here'
The trailer for Game of Thrones season 7 starts off with Cersei Lannister counting off her enemies
Cannon to right of them/ Cannon to left of them/ Cannon in front of them/ Volley'd and thunder'd.
So runs a verse in Alfred Lord Tennyson's iconic poem, The Charge of the Light Brigade.
Now that poem, about the courageous, yet doomed, charge of a battalion — poorly equipped with sabres against an enemy that has big guns, would have been a fitting ode to the episode known as The Battle of the Bastards, in season six of Game of Thrones.
And yet, it is these verses that come to mind, as Cersei Lannister takes centrestage at the start of the new trailer for Game of Thrones' season seven.
"Enemies to the east, enemies to the west, enemies to the North, enemies to the South," Cersei says to Jaime Lannister, as we see flashes of just the enemies she is talking about: Daenerys Targaryen, with her Dothraki and Unsullied armies, Jon Snow, Arya Stark, the Tyrells.
"We're the last Lannisters," Cersei tells Jaime, and then we see a shot of a worried looking Tyrion on a cliff — just as we cut to Cersei's dialogue once more: "The last ones who count."
Even as we see the Lannister armies marching forth in battle, we see Daenerys, setting foot on Dragonstone. "I was born to rule the Seven Kingdoms," she says, as she touches home soil for the first time in her life. Then she promises, "And I will."
From the dragon queen, we move to another setting, one where the rousing cries of "the King in the North" hold sway. Jon Snow will have his own battles to wage in this new season, and some of these fights may be from within home. We know this because there's Littlefinger 'advising' Sansa Stark — "Your father and brother are dead, and yet here you stand... last best hope against the coming storm".
Cue epic battle sequences, with the Dothraki khalasar riding in ferociously, and pulling off some of the best fight moves we've seen on horseback.
The Unsullied aren't far behind either, and violent clashes with the Lanister army are in the offing.
And as we see Dany's dragons soar over the army, Jon's voice warns: "The great war is here."
The new season will air on HBO on 16 July. Watch the official Game of Thrones season seven trailer here:
Find latest and upcoming tech gadgets online on Tech2 Gadgets. Get technology news, gadgets reviews & ratings. Popular gadgets including laptop, tablet and mobile specifications, features, prices, comparison.
Entertainment
Season 2 of His Dark Materials brings 'The Subtle Knife', the second book from Philip Pullman's trilogy, to glorious onscreen life.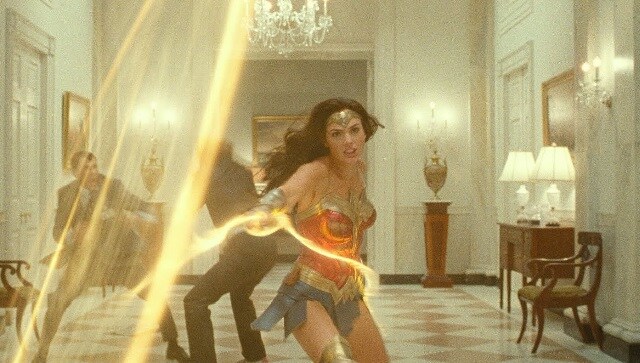 Entertainment
While Wonder Woman 1984 will release in international theatres on 16 December, the Patty Jenkins directorial will also be made available to HBO Max subscribers free of charge for its first month.
Entertainment
Tom & Jerry: The Movie stars Chloë Grace Moretz, Michael Pena, Ken Jeong, Jordan Bolger and Pallavi Sharda.