Filmfare Awards 2018 has more hits than misses, with Irrfan, Vidya Balan and Jagga Jasoos winning top honours
There were a few things that went right at this year's Filmfare Awards.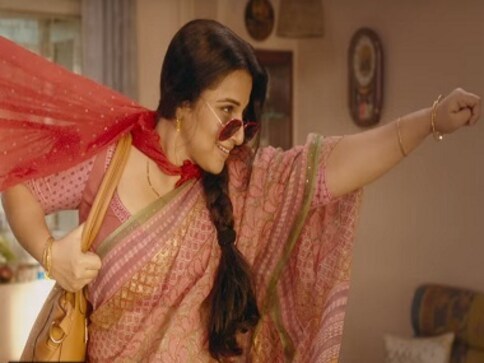 Although the 'mistake' of not nominating Rajkummar Rao in Newton or Swara Bhaskar in Anaarkali of Aarah in Best Actor and Actress categories respectively, or Konkona Sen Sharma in the Best Director category — even though her film A Death in the Gunj notched up 4 nominations — would live in the memory of film aficionados for a long time; but there were a few things that went right at this year's Filmfare Awards.
Amongst them was Irrfan being adjudged the Best Actor in a Leading Role for Hindi Medium, Vidya Balan winning the Best Actor in a Leading Role (Female) for Tumhari Sulu, Sirsha Ray's hypnotic photography in A Death In The Gunj being acknowledged as Best Cinematographer and Shubhashish Bhutiani winning Best Screenplay for Mukti Bhavan.
In times when the perception of popular Indian film awards is akin to a PR exercise on the part of the brands or news organisations that are associated with them, the fact that an award could still manage to throw up a surprise or two is a pleasant feeling.
Irrfan's win along with Ashwiny Iyer Tiwari getting the Best Director for Bareilly Ki Barfi in a way reminds one of the turn that Filmfare Awards took at the onset of the 1980s. Unlike today, back then the Filmfare was the only film award that mattered. Although the major tussle might have been between an Irrfan and a Rajkummar Rao, had he been in the reckoning for Newton, the conspicuous absence of so-called leading names in popular cinema reveals the change of perception.
In one of the first shifts in terms of who won the Filmfare (read popular award) for the Best Actor or Actress can be seen in 1979 where Amol Palekar's performance in Golmaal was rightly awarded over Amitabh Bachchan (Kaala Patthar, Mr. Natwarlal), Rajesh Khanna (Amar Deep) and Rishi Kapoor (Sargam) or in 1981 where Smita Patil's Chakra was picked over Hema Malini (Naseeb), Jaya Bachchan (Silsila), Raakhee (Baseraa), Rati Agnihotri (Ek Duuje Ke Liye) and Rekha (Umrao Jaan).
For a few years now, the not-so-obvious choices that would shine the most at film awards have been gathering momentum. The result can be seen in this year's list of winners.
Just a few years ago the box office performance would have played a great role in someone winning an award; after all, these are the 'popular' variety, aren't they? But this year, Golmaal Again (2017), one of the biggest box office hits of the year, did not get a single nomination. Similarly, Jagga Jasoos might not have had a great run commercially but it was the biggest winner when it came to the awards where it walked away with 4.
More than the individual, the film with the highest number of nominations as well as the wins reveals a lot about any award. From the beginning of the 1980s up until the middle of the decade each year at the Filmfare Awards the biggest winner would invariably be a film that could be described as middle cinema or the Parallel cinema.
In 1979 Shashi Kapoor's Junoon (1979) won 6 out of 9 nominations, in 1980 Govind Nihalani's Aakrosh (1980) walked away with 6 awards from 7 nominations, in 1981 Shashi Kapoor's Kalyug (1981) was in the running for 5 awards out of which it won 3. Later in 1983 Ardh Satya (1983) won 5 and in 1984 Sai Paranjpye's Sparsh (1984) won 3 including Best Director.
This year's Filmfare Awards had a great opportunity to show that the audiences have made one thing clear: it doesn't matter how big or small a star or a film might be considered when it comes to showing their appreciation. But the nominations tell a whole other story. Does Hrithik Roshan getting a Best Actor nomination for Kaabil and Rajkummar Rao being relegated to a Supporting Actor in Bareilly Ki Barfi suggest that somewhere the awards missed the whole point? Maybe.
In the end, Rao might have 'won' two awards – Best Actor In A Supporting Role for Bareilly Ki Barfi and the Critics' Award for Best Actor in Trapped – but, there is no other way of saying this, wasn't he 'robbed' of a shot at the Best Actor? And, isn't it time that we did away with the whole business of the critics' award?