Emma Watson's Vanity Fair photo: What it says about feminism and sexuality in 2017
Emma Watson, who made playing a young witch cool again and has pioneered the HeForShe campaign to make men and boys advocate for feminism, appeared in Vanity Fair wearing an outfit that was deemed "nearly topless"
What's common between Emily Ratajkowski, Emma Watson, Kim Kardashian, Miuccia Prada, and Beyoncé? It's an interesting group of women, with no discernible similarity between them — except for a little thing called feminism. And sexuality. And for four of these women, their bodies.
Last week was confusing. Emma Watson, who made playing a young witch cool again and has pioneered the HeForShe campaign to make men and boys advocate for feminism, appeared in Vanity Fair wearing an outfit that was deemed "nearly topless" (to be honest, that probably qualifies, given that it was a knitted/roped, barely-there Burberry shrug thrown over a sheer top). The fact, however, that the photoshoot also had her rocking a checked Balenciaga jacket paired with a "masculine" shirt and pocket square, went promptly unnoticed.
Watson, best known for playing the real hero of the Harry Potter series Hermione Granger and bringing the term "feminism" into the 21st-century-teen-and-young-women vocabulary, was probably (and understandably) quite proud of the entire cover story. And then suddenly, and just as quickly as her alter-ego Hermione Granger's hand would shoot up in class to answer a question, Watson was at the receiving end of two very pointedly dissatisfied groups of women (and some men) — (1) the feminists, who believed she had wronged them by displaying her sexuality and posing semi-nude, and (2) the far deadlier and often irrational (there, I said it!) Beyhive, who didn't really mind the semi-nudity all that much, but were terribly offended by Watson's hypocritical nerve at exhibiting/celebrating her sexuality when (according to them), she had criticized Beyoncé's sexuality in her 2014 album, Beyoncé.
Emma Watson, beloved child-actor-turned-someone-who's-actually-attempting-to-do-meaningful-work, had to set the record straight with both groups. About the feminists, she said, "It just always reveals to me how many misconceptions and what a misunderstanding there is about what feminism is. Feminism is about giving women choice. Feminism is not a stick with which to beat other women with. It's about freedom, it's about liberation, it's about equality. I really don't know what my tits have to do with it. It's very confusing."
To the Beyhive, she pointed out the errors in their understanding of what she'd meant. The fact that Beyoncé was seen happily attending a screening of Watson's new movie Beauty and the Beast with her daughter Blue Ivy, was lost on her fans (hence my use of the adjective "occasionally irrational"). At the end of the day — International Women's Day, mind you — everything seemed to be sorted and settled. But the question still remains: why is celebrating/displaying/exhibiting/(re)claiming your sexuality considered incongruous with being a feminist?
The 1982 Barnard Conference on Sexuality is often considered to be the moment when the Feminist Sex Wars began. If that sentence sounds like a revelation, that's because it is; feminists have long been divided into two extreme opinion groups — those who are anti-pornography and others who are pro-sex. What started out as social purity feminism way back in the 1860s and continued through the 20th century by "highlighting the dangers of sex and seeking to enforce moral objectives by demanding chastity and self-control of both men and women in the hope of reorganising people's public and private lives and achieving a 'purer' and more 'civilised' society; by fighting prostitution; the 'protection' and 'rehabilitation' of girls and women endangered by male lust; the prohibition of alcohol consumption, which was seen to foster male violence and abuse; and the banning of 'obscene' forms of entertainment and literature" is now often referred to as radical feminism. Opposing the sexual objectification of women is one of the tenets of radical feminism (along with challenging traditional gender roles and raising public awareness about rape and violence against women).
Liberal feminism, on the other hand, "is an individualistic form of feminist theory, which focuses on women's ability to maintain their equality through their own actions and choices." At the risk of sounding pedantic (and because getting academic about feminism feels very 20th century), we know that most feminists fall on either end of this spectrum. In 2017, while some would argue that feminism has (rightfully) moved beyond gender and sexuality (with race and sexual identity issues becoming equally visible), you might be forgiven for believing that a grown woman, whether or not she identifies as a feminist, has the right to decide if, when, and how she can exhibit her sexuality. And yet, as we saw with the whole Emma Watson-Vanity Fair episode (and before that with the "Emily Ratajkowski showing solidarity with Kim Kardashian on Instagram" episode), feminists continue to be offended by other feminists being sexual. Why is it that, after all these years, feminism and sexuality are still mutually exclusive?
Suzannah Weiss, a New York-based writer with degrees in Gender and Sexuality Studies, Modern Culture and Media, and Cognitive Neuroscience, argues quite vociferously about why telling women their power is in their sexuality is not empowering — her arguments range from how it encourages gender stereotypes, promotes rape culture, and actually represses women's sexuality.
Her arguments are compelling enough, until you get to the point where you begin to wonder why we (or anybody, for that matter) are telling women anything, why we're shoving ideas down their throats, instead of letting (for want of a better word) the women figure out for themselves whether or not their power is in their sexuality.
Roxane Gay, cultural critic and author of the wonderfully messy collection of essays from 2014 titled Bad Feminist, called out this right/good woman versus wrong/bad woman feminism when she said, "They make it seem like there is, in fact, a right way to be a woman and a wrong way to be a woman. And the standard appears to be ever-changing and unachievable. Feminism can, at times, feel rigid and not accepting of women as we actually live our lives."
In her bad feminist manifesto, Gay writes, "I love dresses. For years I pretended I hated them, but I don't. Maxi dresses are one of the finest clothing items to become popular in recent memory. I have opinions on maxi dresses! I shave my legs! Again, this mortifies me. If I take issue with the unrealistic standards of beauty women are held to, I shouldn't have a secret fondness for fashion and smooth calves, right?.....No matter what issues I have with feminism, I am a feminist. I cannot and will not deny the importance and absolute necessity of feminism. Like most people, I'm full of contradictions, but I also don't want to be treated like shit for being a woman. I am a bad feminist. I would rather be a bad feminist than no feminist at all."
Some writers have argued that Emma Watson (and by default, Emily Ratajowski) is a "bad feminist." So is Miley Cyrus, a self-proclaimed feminist who openly exhibits her sexuality and whose 2015 VMAs performance, for many feminists, shed doubt on her feminism.
We're at a point in human history where feminism, women's rights, gender equality, LGBTQ rights etc. have become more important than ever before, manifesting themselves through fashion, culture, art, and everyday life. Many have argued that the one good thing about the age of Donald Trump is that it's acting as a unifying force for all minorities. While the confused conservatives continue to debate whether or not they're "feminists", those of us who do identify as feminists need to remember that we're fighting the same thing, that all feminists (even the "bad feminists") are in this together.
Whether Emma Watson's choice to pose semi-nude for Vanity Fair, a magazine that has a history of liking its women underdressed, was a smart one, is debatable. But it was her choice, and she had/has the right to decide that for herself. As Gloria Steinem, possibly the most famous feminist, told TMZ, "Feminists can wear anything they f****** want. They should be able to walk down the street nude and be safe." And nobody — not men, not radical feminists, not even the Beyhive — has the right to say anything about it!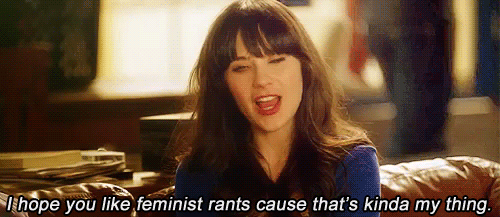 India
An analysis of the latest NCRB data by NGO Child Rights and You (CRY) revealed that among 28,327 children who were victims of crimes reported under the POCSO Act, 28,058 were girls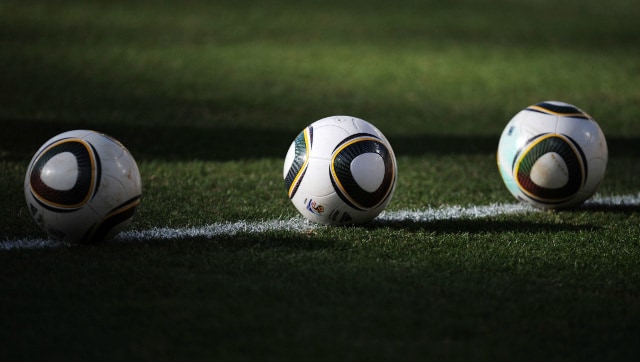 Sports
Earlier this week, 24 Venezuelan players including Atletico Madrid's Deyna Castellanos posted a statement on social media denouncing Panamanian coach Kenneth Zseremeta
Entertainment
"When Bill Cosby was released, it retraumatized me, it terrified me. I was really horrified for any woman or girl that would come into contact with him," says the accuser.