Eddie Murphy to become father for 10th time; Aishwarya Rai's Rakhi celebrations: Social Media Stalkers' Guide
Social Media Stalkers' Guide: We stalk, you read. Deal? This week includes the latest sneak peeks into the life of Eddie Murphy and Aishwarya Rai Bachchan.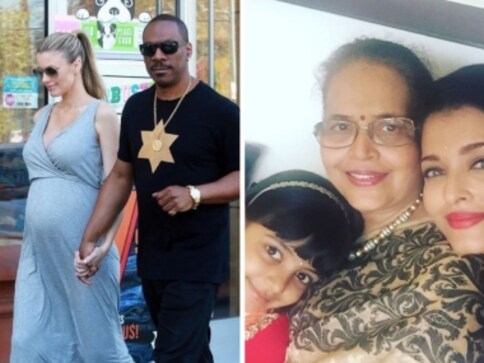 What's more fun than passing off stalking celebrities on social media as work?
Very little, right?
And so, we scanned the Instagram and Twitter accounts of celebs from India and abroad, to bring to you weekly updates from the interwebz. Who tweeted to whom? Who re-posted last night's party pics? Who went on a rant about what. Whatever it is, don't worry, we've got you covered.
We stalk, you read. Deal?
Alia Bhatt ties Karan Johar's son Yash a rakhi
Alia Bhatt celebrated Raksha Bandhan by tying a rakhi on Karan Johar's son Yash's wrist. Calling him 'beautiful baby brother', the actress posted a photo with Yash. Saif Ali Khan's new look for Hunter

Saif Ali Khan was recently spotted in a different rather menacing avatar for Hunter. With dreadlocks tied with a bandana, heavily kohl rimmed eyes, the actor is completely unrecognisable.
Aishwarya Rai celebrates Raksha Bandhan
Aishwarya Rai Bachchan celebrated Raksha Bandhan with her mother Vrinda and daughter Aradhya. The actor shared photographs from the festival, including one of Aradhya, dressed in a traditional outfit, feeding sweets to her cousins.
Eddie Murphy to become father for 10th time
Actor Eddie Murphy will become a father of 10 soon with his girlfriend Paige Butcher expecting her second child, according to E!Online. The couple already have a daughter Izzy Oona Murphy, who turned two in May, 2018. New footage from Dakota Johnson's Suspiria
Time to improvise freely. #Suspiria pic.twitter.com/99VKqHMPTW — Suspiria (@suspiriamovie) August 28, 2018

A new footage from Luca Guadagnino's horror film Suspiria was released. The clip features Dakota Johnson performing a dance for Tilda Swinton's character Madame Blanc. The film is a reimagining of the 70s horror film by Dario Argento and will release on Amazon Prime Video on 2 November.
Dancing Uncle shakes a leg to Mithun Chakraborty's 'Julie Julie'
Hi friends, I am very excited to release my new dance video on My Guru Mithun Da's one of the famous song "Julie Julie" from movie Jeetey Hain Shaan Se. #DancingUncle #DancingUncleAsMithun #JulieJulie
You can Watch It on My YouTube Channelhttps://t.co/194euQj73V

— Sanjeev Shrivastava (@DabbutheDancer) August 24, 2018
Sanjeev Shrivastaca, popularly known as Dancing Uncle, channelised Mithun Chakraborty's energy in a new video that has been making rounds on the internet. The professor from Madhya Pradesh can be seen dancing to 'Julie Julie' from Jeete Hain Shaan Se.
Find latest and upcoming tech gadgets online on Tech2 Gadgets. Get technology news, gadgets reviews & ratings. Popular gadgets including laptop, tablet and mobile specifications, features, prices, comparison.
Entertainment
The lawsuit blames Ventura County and managers of Lake Piru, and claims 'negligence' was involved around Naya Rivera's death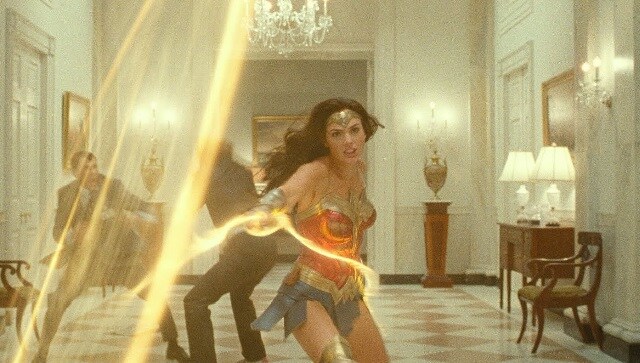 Entertainment
While Wonder Woman 1984 will release in international theatres on 16 December, the Patty Jenkins directorial will also be made available to HBO Max subscribers free of charge for its first month.
Entertainment
Universal and Cinemark announced an agreement that guarantees three weekends of theatrical exclusivity for Universal and Focus Feature titles before a film can become available to rent on demand. Films that open to $50 million or more, however, will stay in theatres exclusively for at least five full weekends.