Suspiria trailer: Dakota Johnson is hypnotised into entering an eerie world of dance in this horror film
Suspiria will hit the screens worldwide on 2 November.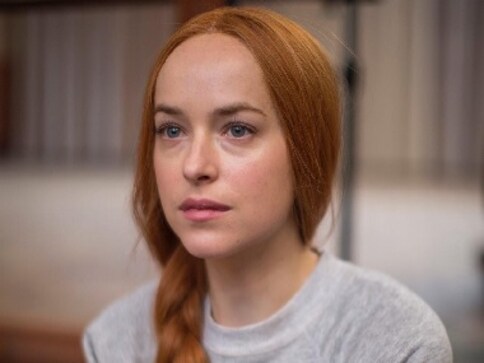 A dance academy with gigantic, reflective mirror walls turns into a gruesome breeding ground for witchcraft and horror in Suspiria, Luca Guadagnino's reimagining of the cult classic thriller of the same name.
The trailer shows Dakota Johnson, playing a dance student, attempting to investigate the disappearance of several other students of Berlin's Markos Dance Academy. The more she digs deep, the more she is enchanted, almost hypnotised into the coven. She finds Madame Blanc (Tilda Swinton)'s allure almost irresistible, her narrative voice whispering "But she wants to get inside of me – I can feel her. She can see me," alluding to her slow but sure progress towards destruction.
Guadagnino superbly creates an eerie, terrifying atmosphere with jagged cuts and jump-scares interspersed with the image of a metal hook, and an overall gloomy colour palette in Suspiria.
The film will see an ensemble cast consisting of Chloe Grace Moretz, Mia Goth, Lutz Ebersdorf and Jessica Harper, and has Radiohead lead singer Thom Yorke composing the film's score.
Suspiria will have its world premiere at the Venice Film Festival, after which it will be theatrically released in Los Angeles and New York on 26 October for a limited time. The film will hit the screens worldwide on 2 November.
Entertainment
While the main event will still take place in LA, the show is working with broadcast affiliates around the world to provide satellite links for other international nominees, say organisers.
Entertainment
Vakeel Saab, also starring Shruti Haasan, Anjali, Nivetha Thomas and Ananya Nagalla, will release on 9 April.
Entertainment
The Night House, which had originally premiered at the Sundance Film Festival last year, will now release in the theatres on 16 July.