Ed Sheeran's India concert: How to register for tickets to his 19 November gig in Mumbai
Indians fans of Ed Sheeran have a lot to look forward to. The pre-booking for tickets for the 'Shape of You' singer's concert in Mumbai, has now gone live.
The gig in Mumbai, Sheeran's second in India,  is scheduled for 19 November 2017, at the JioGardens, BKC. The concert is a part of the Asia tour for his third studio album, ÷ (to be read as Divide).
Also Read: Ed Sheeran on quitting Twitter after relentless trolling: 'One comment ruins your day'
Ticket prices start from Rs 4,750 for the Silver section.Gold tickets can be bought for Rs 8,000 and Diamond section tickets for Rs 12,000 per person. A maximum of four tickets can be purchased per customer in a single transaction and multiple purchases will not be allowed.
Here's what the JioGardens set-up for Sheeran's gig looks like: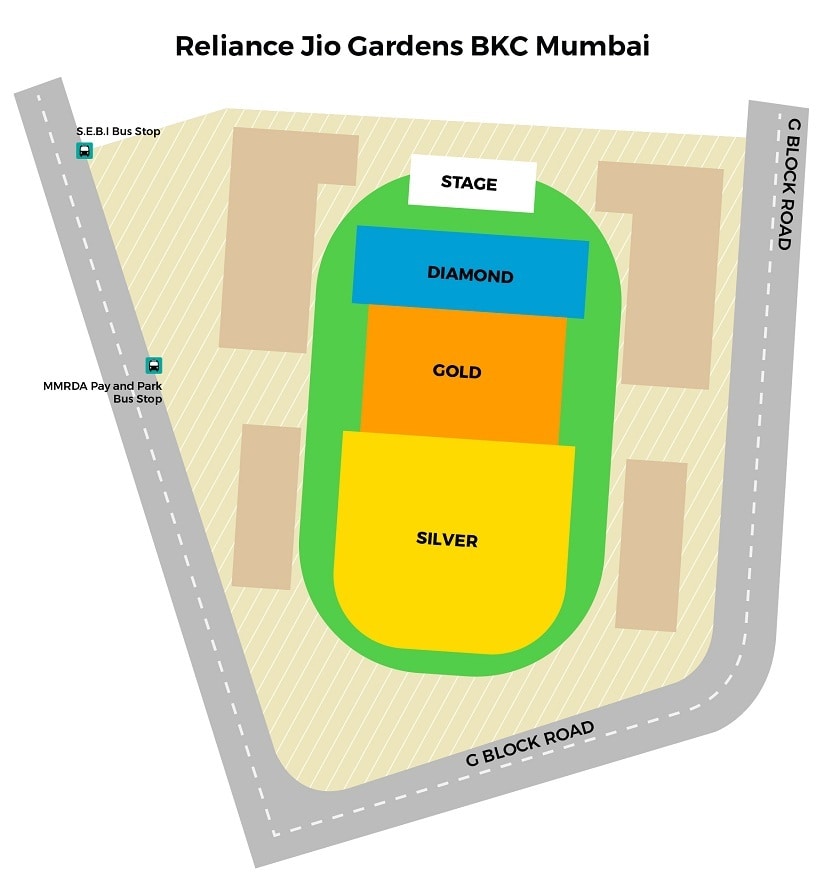 The online portal BookMyShow has started registrations for the Ed Sheeran concert tickets from 4 July 4 2017 at noon. Fans can register themselves on BookMyShow until 10 July 2017, 11:59 pm. Registered customers can then purchase tickets when they go on sale on 12 July 2017 at noon.
Here's a step-by-step guide on how to register:
Step 1: Log on to Book My Show and click on the 'register' button on the Ed Sheeeran concert listing. You will then be asked to key in your name, cellphone number and email address. No payment is required at this stage.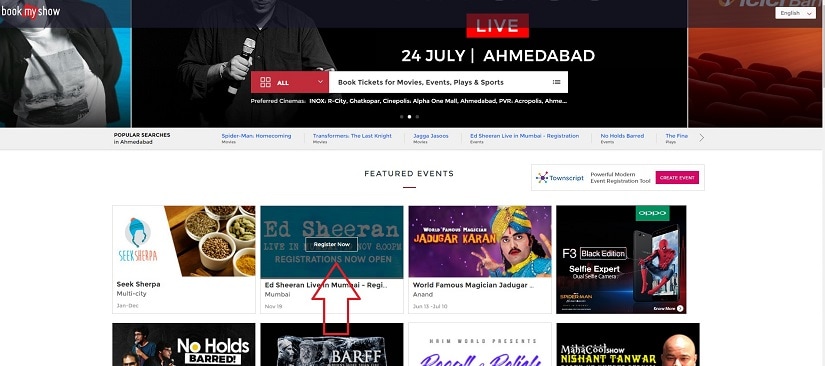 Step 2: Clicking on the Register Now icon should redirect you to this page.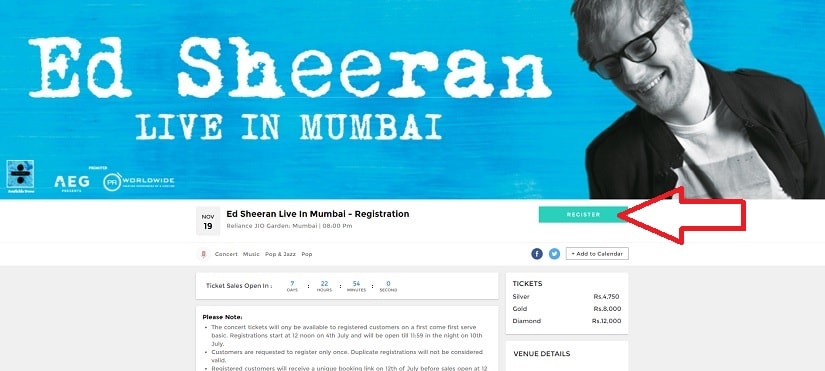 Step 3: This is what your screen will look like once you have successfully registered.
Step 4: You will also receive an email confirmation from Book My Show.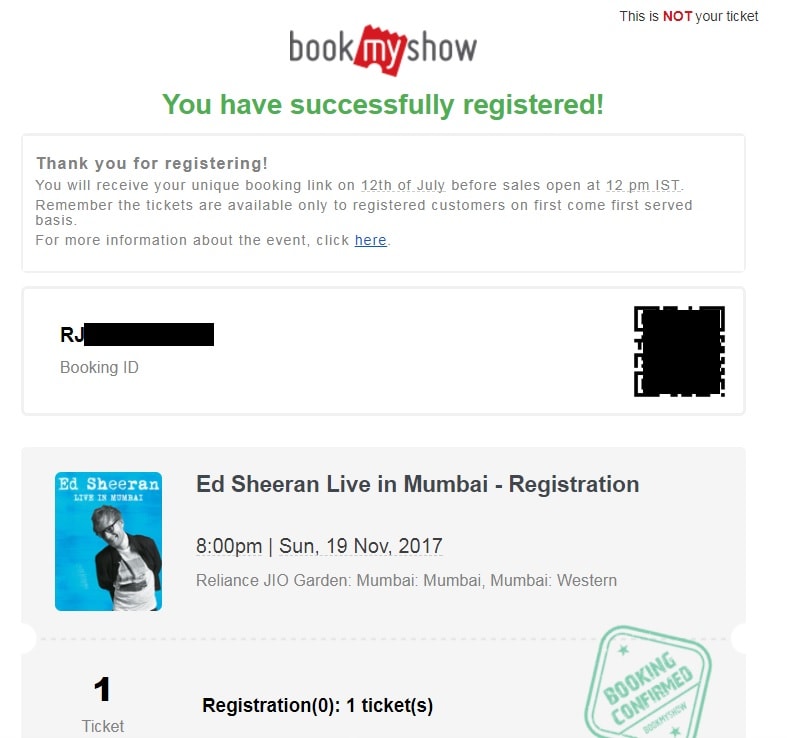 Now all you have to do is wait for the ticket sale to go live on 12 July. Since the concert is at a limited capacity venue, tickets will be available on a first-come-first-served basis.
Ed Sheeran had last performed in India on 1 March 2015 at the Mahalaxmi Race Course in Mumbai to a packed audience.
Updated Date: Jul 04, 2017 14:05 PM