Dinesh Vijan on Raabta row: 'I'm fan of Rajamouli, comparison to Magadheera is a compliment'
In an exclusive chat with Firstpost, Dinesh Vijan speaks about turning director for Raabta, and its controversy with makes of Telugu film Magadheera.
Dinesh Vijan's appearance is deceptive. Sans the formal attire, the bespectacled man in his late thirties looks more like a go-getter corporate professional.
After having produced films like Being Cyrus, Cocktail, Go Goa Gone, Badlapur and the more recent Hindi Medium, the producer in him has now changed gears. For his next, Raabta, the man has donned the director's hat.
I meet Vijan at director Prakash Jha's dubbing studio where he is giving finishing touches to a few portions of his labour of love. The interview is scheduled in an empty dubbing room and that also means full attention and silence is guaranteed.
The thought of producing films came out of mere love for cinema, for Vijan. Coming from a well to do family entrenched into the transport business; he had everything going for him.
"My father felt that I should do an MBA. I always had this desire of living life and having a job satisfaction. While I was working with a bank, I also set up a company with a friend of mine. We both met Homi and after he agreed, I quit in December and the film went on floors in February. The issue we faced after the shoot was over that stakeholders wanted to release the film both in Hindi and English. It took us two years for us to release the film. Thankfully the film was appreciated and then it made me and Saif pally with each other."
According to Vijan he is more of an experienced and sensitive producer but an insecure director. He feels that as a producer he always had perspective.
"I know where Badlapur or a Hindi Medium stands and thus I am able to give that confidence to my directors, but in this case [Raabta] it's not the scenario. This film is what was on the paper. We have done it now and hope it resonates."
The entire experience of Raabta has certainly made him a happy man. The film has already recovered its budget of 32 cr before its release. Vijan followed a clockwork precision schedule, which included two months of prep and another two months of shoots.
"It's not the kind of film that would take longer as the actors were fully prepared. The budget of a film should be decided based on the subject. The rebates we managed by shooting the film in Budapest really helped us. After selling the music, satellite and other rights, the recovery now stands at 32 cr, so everything it does at the box office will be profit. This also makes the film easy to succeed," says the director.
He adds, "Post this film's release I will take two months off, as my solitude is very important to me. I belong to the school of cinema where if I don't live, I wont be able to tell stories."
"I don't chase fame," says Vijan, but success is important to him, "I was initially reluctant to introduce myself as someone who makes movies for a living. It's an insecure business and you can become irrelevant overnight. Even after 12 years it does not come naturally to me that I make movies."
That Vijan would turn a director with Raabta was not pre destined. He was approached by writer duo Sidharth and Garima with a concept that appealed to him. The process of sketching it further that took close to eighteen months, appealed to him so much that he almost fell in love with the story.
"I was developing it and thought that once the story is done I will give to someone else to direct but along the way I fell in love with it. It was Homi who suggested I should direct the film because of the way I narrated," he says.
Those who have seen the trailer would have noticed the two eras, which seem to overlap. So what's the time difference between the two eras? "More often other filmmakers have done the Raja Maharaja thing which I did not want to. I wanted to create a sort of apocalyptic time, which had no reference. There is a civilised kingdom called Pather Ghat and then there is a barbaric tribe too, which Sushant Singh Rajput belongs to."
At a time when Baahubali has raised the bar many notches higher, will the apocalyptic time era shown in the film be able to match the standards now defined by Rajamouli's film?
"I am fan of Rajamouli so when someone compares my film with Magadheera I take it as a compliment. The reason we could afford to do this film at the cost was because the chapter was smaller and one must understand that it's not the whole film. It's just 20 minutes of the film so we could afford it. If I were to do a two hour and twenty minutes film on this theme, the cost would have been 11 times and you can do the math. If Raabta does well then I would love to explore that space," says a very optimistic Vijan.
Though Dinesh might think the comparison with Magadheera as a compliment, last heard the makers of the film were busy filing things in court.
Meanwhile, a lot has also been said about him moving out of the jointly held Illuminati Films, a production house that had Saif Ali Khan and him as stakeholders. He rubbishes the claim of having left the film and maintains that Illuminati Films does exist.
He adds, "It does exists but he is doing his thing and I am doing mine. Recently there was a conversation of making a sequel to Go Goa Gone. The film is in scripting stages right now so Illuminati does exist."
Apart from his debut directorial venture, the platter seems to be full for coming months. The scripts for Homi Adajania and Sriram Raghavan's next film have already been locked and are scheduled to go on floors beginning of next year. Quiz him about the two ventures and he reveals that Badlapur 2 will be zanier, madder and crazier than the first part.
This is great news but before that, all eyes are on Raabta.
Find latest and upcoming tech gadgets online on Tech2 Gadgets. Get technology news, gadgets reviews & ratings. Popular gadgets including laptop, tablet and mobile specifications, features, prices, comparison.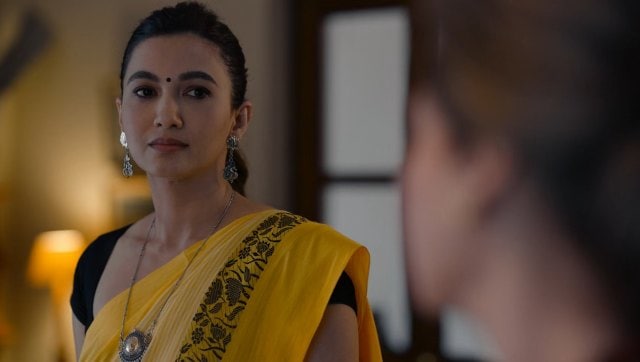 Entertainment
Gauahar Khan, who recently grabbed headlines when she tied the knot with her beau Zaid Darbar, says that she has been garnering a lot of praise from the industry and people for the nine-part political drama Tandav, created and directed by Ali Abbas Zafar.
Entertainment
Tandav prefers to dumb down its plot assuming Indian audiences need to be spoon-fed Indian politics. As a result, one feels bad for gifted actors like Saif Ali Khan, Sunil Grover and Gauahar Khan, whom the series lets down.
Politics
"We once again apologise if the series has unintentionally hurt anybody's sentiments," the statement issued by the makers of Tandav said.