Dhanush paternity case: Actor wins battle as HC judge dismisses couple's claims of parentage
An elderly couple from Melur claim that Dhanush is their third son who ran away from home in order to become a film actor.
Tamil actor Dhanush has been embroiled in case with two elderly persons from Madurai who claim that he is their son, and he ran away from their village at an early age.
TV reports have now claimed that Dhanush has now won the case, and emerges victorious in his claims that he has no link to the couple. Madras HC Judge has dismissed the pleas of the couple.
Hindustan Times had earlier reported that an elderly couple from Melur, R Katharesan and Meenakshi from Manampatti village, claimed to be Dhanush's parents. They argued that he is their third child, who ran away from home in Class 10, in order to become an actor.
They filed a petition in a local court asking the actor to pay a maintenance of Rs 65,000 per month as they were unable to fend for themselves.
The Times of India reports that Dhanush rubbished their claim and filed a case in the Madras High Court to quash the petition filed in the lower court. In response, the High Court asked Dhanush to submit his education certificates which prove that he studied in Chennai.
The New Indian Express reports that he also submitted his birth certificate, which the couple alleged is a fake one.
They argued that Dhanush's birth date is 7 November, 1985. They also informed the court about two birthmarks on Dhanush's body — a mole on left clavicle bone part and a scar on left elbow.
Deccan Chronicle reports that the Madras High Court did not rely on an affidavit filed by Dhanush claiming that he has no such birthmark, on grounds of tampering with them surgically.
They summoned him to the court, asking him to submit himself to a medical examination, to be conducted by MR Vairamuthu Raju, Dean, Government Rajaji Hospital and two other doctors. They were instructed to check whether the birthmarks have been medically removed or not. The doctors conducted the examination and submitted their report to the judge in a sealed envelope.
Entertainment
Call My Agent makers told French radio in April that the feature will be produced this year and is expected to broadcast by early 2022
Entertainment
"I felt like I was like the host who had a cool party, but I had to work the kitchen. But it still felt good," says Mike White, whose show The White Lorus explores the perversions of power against a background of astonishing natural beauty.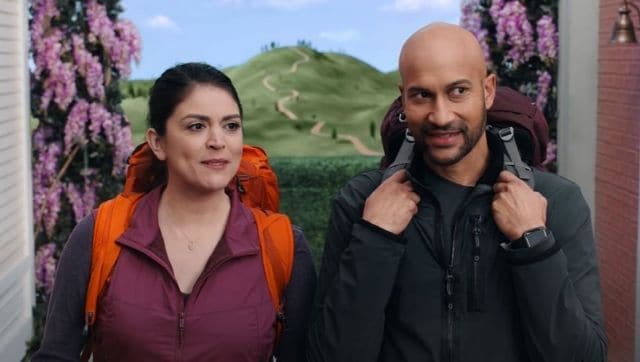 Entertainment
Though bumpy at times, Schmigadoon! is a feel-good comedy and a hat-tip to musicals, worth a slow-Sunday watch.