Comicstaan season 1 winner Nishant Suri opens up about his journey on the show, and life before comedy
Nishant Suri's immediate plan after Comicstaan is to make an hour-long solo comedy routine which he wants to tour the country with.
Amazon Prime Video India's reality show Comicstaan rolled out its first season to considerable appreciation. Topics ranging from body shaming to sexual harassment, were openly discussed and sardonically laughed at. Nishant Suri, from Delhi, won the title, as announced on 17 August. Suri's journey on the show, as aptly put by most judges, was an upward graph from the first episode to the final one.
Having been in the comedy circuit for a couple of years, Nishant had a dedicated approach to comedy. "Before Comicstaan, I'd been on the circuit for 3 years, and had consciously decided to not release any videos on YouTube because I wanted to hone my craft further before putting out my work in front of the world," says the comedian. That is saying a lot, especially since stand-up depends heavily upon the number of views that performers get.
Yet, Suri stresses that his life has significantly changed after the show. Earlier, he would be unable to even sell 100 tickets just with his name on the promotional posters, and now he is opening to a full house with him being the main performer. "To be honest, the changes that I'm seeing already (post Comicstaan) are way beyond what I'd anticipated. A lot of people have started recognising me, and for the first time in my life, I'm selling out shows," adds Nishant.
Comicstaan has been a strong force in honing the craft of stand-up, feels the Noida-based comedian. With a show format that required contestants to perform in seven different genres, most were pushed out of their comfort zones and compelled to come up with material they did not even consider doing on stage. "It essentially makes you realise that there's a lot more you can do, apart from pure stand-up."
However, this may have its share of problems, wherein a particular genre can make a comic completely stumped, consequently affecting the routine they have in mind. One such genre which Nishant confesses struggling with was, Kanan Gill's Comedy of Terrors. The genre required contestants to come up with content impromptu and develop the narrative as and when the topic was revealed. "The whole idea of standing in front of a 100 people and trying to come up with jokes on the spot terrifies me and in the end, that showed in the episode," said Nishant.
Nishant's set on Alternate Theories with Kenny Sebastian on the other hand was unique and had all judges, except Tanmay Bhat, give their first perfect score of 10. But interestingly, Suri never intended the set to be the way it turned out. His initial idea was completely different. Ask him how he developed the concept, and he eagerly answers, "The original idea involved me doing a one-man sketch on a different topic, where, in one of the scenes, I call out to my brother on stage, yelling his name (Ramesh). As I was practicing for this, something clicked in my head, and I thought how amazing would it be, if I could just shout 'Ramesh' for the entire duration, and look for him on the set. So I dropped my first idea, and moved to this and over the next few days, it organically grew to what you saw in the finals."
Influenced by Louis CK's works, ("but only his comedy performances"), Nishant aspires to weave a narrative so strong that audiences believe his statements wholeheartedly. "I would like my audiences to become one with me on-stage; the words, the anger, the frustration , the sense of wonder. I don't want to just make people laugh through clever punchlines, but also make them feel things," says the comedian.
Life prior to comedy for Nishant involved working at Goldman Sachs in Bangalore. He calls the phase 'interesting' and a revelation of sorts. "I enjoyed working for the first couple of years but by the end, I was completely disenchanted with the whole idea of working in a corporate world, so I decided to try my hand at other things and figure out what my talents were," he adds. Now, after the big win and considerable exposure, Nishant wants to concentrate on honing his craft. "The first plan is to make a solo, with about an hour's worth of material, refine it, make it tight, and then start touring with it," he says.
"Since I'm just starting out, I want to be open to all kinds of genres in comedy. The style and my consequent knack for specific fields will develop organically. Politics in India, for example, is something I feel very strongly about. Though I have not delved into it, I suspect it will automatically creep into my material within a few years," says Nishant.
For now, Suri basks in the happiness of being adjudged the winner. With tight competitors and witty sets, the comedian admits to have worked extra hard to get where he currently stands.
Comicstaan season 1 is currently streaming on Amazon Prime Video India.
Entertainment
Stunt coordinator George Cottle shared a video on Instagram celebrating the series wrap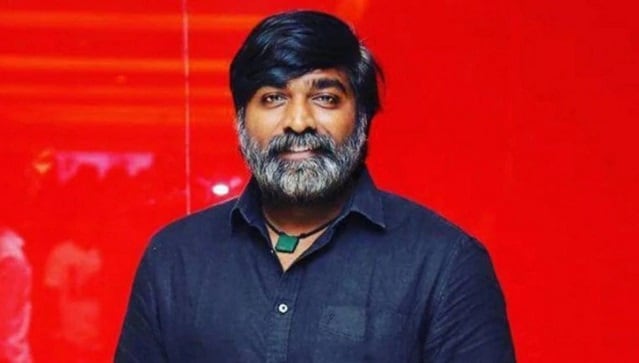 Entertainment
The Tamil superstar has a growing fan following in the Hindi language audience thanks to OTT platforms
Entertainment
People are celebrating the release of Ajith starrer 'Thunivu' not just at the cinema halls but also streets of France by bursting crackers, hooting, lighting smoke bombs, dancing