Caraoke Episode 8: Fukrey Returns stars venture out on Mumbai roads; sing, dance to film's tunes
Richa Chadha, Ali Fazal, Varun Sharma, Pulkit Samrat and Manjot Singh appear on the latest episode of Caraoke with Renil Abraham ahead of the release of Fukrey Returns — their movie together which recently hit theater screens on 8 December.
In the latest episode, Richa Chadha is seen immersed in her character of Bholi Punjaban. The Fukrey Returns cast stop outside Mannat where they mingle with Shah Rukh Khan fans who, for a change, are glad to see real movie stars. Later in the episode, Pulkit Samrat plays the role of a traffic cop and eases a potential jam. The cast then rap along to Raftaar's fire track 'Tu Mera Bhai Nahi Hai.'
Fukrey Returns is a sequel to the 2013 hit Fukrey starring starred new actors like Pulkit Samrat, Ali Fazal, Manjot Singh and Varun Sharma as dilliwale fukreys (a Delhi slang meaning good-for-nothing guys) who end up in a situation that is thrilling, comic and adventurous at the same time. Richa Chadha starred as the foul-mouthed completely bad-ass character, that was certainly a breath of fresh air for the new generation.
The fun film has been directed by Mrighdeep Singh Lamba and is backed by Excel Entertainment.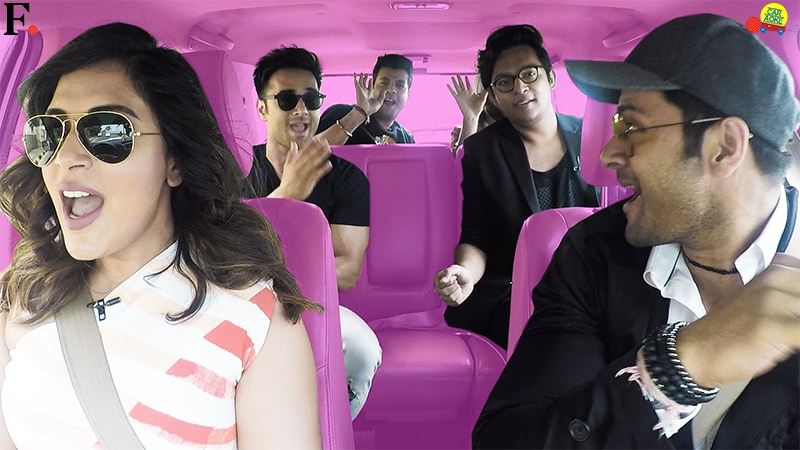 Updated Date: Jan 02, 2018 13:23:05 IST