Cannes 2018 Day 9 roundup: Subhash Ghai announces Osho Rajneesh biopic; Diamantino wins Critics' Week honours
From Rohena Gera's Sir to Etienne Kallos's Die Stropers, here are a few highlights from the ninth day of Cannes 2018.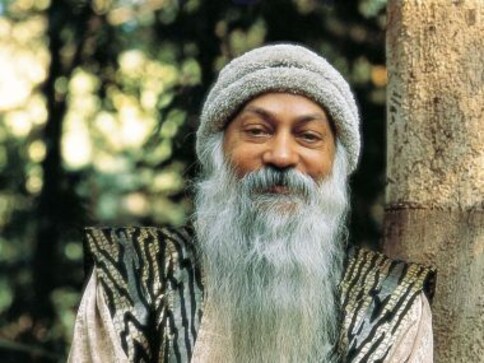 Day 9 of 71st annual Cannes Film Festival saw the return of John Travolta, who shot to fame as a disco king in tight shirts and bellbottoms in the 1977 film Saturday Night Fever. The 64-year-old actor was in Cannes for the premiere of Gotti, his film about notorious New York mafia boss John Gotti — a family affair in which Travolta is the mob don, his wife Kelly Preston is Gotti's wife Victoria and their daughter Ella plays Gotti's daughter Angel.
There were also major premieres and new films announced. Here are a few highlights from the ninth day of Cannes 2018.
After Wild Wild Country's success, Subhash Ghai to produce international biopic on Osho Rajneesh
Osho Rajneesh's story, which was the subject of Netflix's blockbuster documentary Wild Wild Country, is getting another screen birth with Bollywood filmmaker Subhash Ghai slated to co-produce a biopic on the controversial spiritual guru with an Italian production house. The project, titled Osho: The Other Side of the Ocean was announced at the ongoing Cannes International Film Festival. Sucameli has co-written the story with Rang De Basanti fame Kamlesh Pandey. A follower of Osho, Sucameli, has been developing the project for a while and had even set up a crowdfunding website.
Also read: Wild Wild Country directors: 'It truly felt like we made this series in a different political world'
Love struggles against class barriers in Rohena Gera's Sir
A love story between a wealthy young Mumbai businessman and a countrywoman who comes to work as his servant will challenge Indians' preconceptions about class, said first-time feature director Rohena Gera as she presented her film in Cannes. Sir is not typical Bollywood fare, as shines a light on social prejudice and gender roles. The two characters do not get to explore their possible feelings for one another as social norms put a romantic relationship out of reach.
Sir received broadly positive reviews, with Hollywood Reporter's Jordan Mintzer saying that despite as times feeling more televisual than cinematic, "Gera has nonetheless crafted a warmly nuanced look at love in a place filled with constraints and contradictions".
Also read: Cannes Film Festival 2018: Director Rohena Gera thinks Sir will make some people extremely uncomfortable
Surreal footballer comedy wins prize at Cannes film festival
A wacky comedy that features a superstar footballer bearing a striking resemblance to Cristiano Ronaldo has won the best film prize in the Critics' Week section at Cannes. Diamantino follows a preening Portuguese hero whose life falls apart when he misses a penalty in a World Cup final. Critics at the world's top film festival had cheered the debut feature by Portuguese-American duo Gabriel Abrantes and Daniel Schmidt, which has subplots about the Panama Papers and gay adoption.
A hilarious cross between John Waters, Pedro Almodovar and Monty Python films, the Ronaldo character is tormented by images of gigantic pink Pekingese lapdogs as he bears down on goal. Critics' Week, where directors' first and second film are screened, is one of the three main selections at Cannes.
Korean spy film screens at Cannes while real-world plot thickens
The Spy Gone North, the tale of a South Korean who infiltrated North Korea in the 1990s, is full of plot twists, but the movie might be outdone by the news, as efforts to resolve the nuclear stand-off face a real-life cliffhanger. The spy thriller was shot between January and July 2017, around the time when North Korean leader Kim Jong Un ordered a series of missile and nuclear tests, rattling neighbouring nations and the new US administration.
Hollywood Reporter critic Deborah Young said: "... for sheer topicality, the film is hard to beat, and to find a full-blown entertainment yarn in Cannes ... that's partially set in newsworthy North Korea is rather astounding." The script is based on the personal notes of a South Korean spy, Park Suk-young, known as "Black Venus", who posed as a businessman to infiltrate the North and get information on its nuclear programme.
Also read: Cannes Film Festival 2018: Whitney Houston was sexually abused as a child by her cousin, claims new documentary
Black actresses brave downpour to protest at Cannes
Sixteen black and mixed race actresses staged a glamorous red carpet protest at the Cannes film festival Wednesday to denounce everyday racism in the French industry. Led by Bamako star Aissa Maiga, they also launched their new book Being black is not my job (Noire n'est pas mon metier), denouncing the prejudice they have suffered from directors and casting agents.
But the heavens opened as they stepped out onto the red carpet from their cars wearing spectacular gowns by Balmain's mixed-race designer Olivier Rousteing. Their march follows hot on the heels of an historic red carpet demonstration Saturday by 82 Hollywood stars, women directors, producers and scriptwriters, led by Cate Blanchett, demanding equal pay and status.
Also read: Cannes Film Festival 2018: Emilia Clarke reveals she was always paid equal to male Game of Thrones co-stars
First-time director Etienne Kallos brings "post-post-colonial" South Africa to Cannes
With its characters herding cattle through an austere, dusty landscape, The Harvesters bears a passing resemblance to a Western. But the setting of the movie, which won critical acclaim for its first-time director in Cannes, is not the Wild West but South Africa, and its cowboys are Afrikaners, a community that thrived in the apartheid era but now faces an uncertain future. The story follows teenage boy Janno, the oldest child and only son in a God-fearing family whose life and sense of self are thrown into chaos by his parents' decision to foster an orphan, Pieter, a 13-year-old child recovering from drug addiction and life as a rent boy.
Writer-director Etienne Kallos, a South African, but not an Afrikaner, was drawn to the story of a community in a "post-post-colonial" world that finds itself increasingly isolated.  The Harvesters (Die Stropers) is in competition in the Un Certain Regard section.
Also read: Cannes 2018: Cast, crew members of Brazilian film hold up placards to protest against 'genocide' of native people
Cannes sea disaster gives adventurers a taste of migrants' horror
Two adrenaline junkies setting off to row across the Atlantic were ready for a challenge. But when disaster struck they got a glimpse of the horrors faced by people who take to the sea out of desperation rather than a thirst for adventure. Their story is told in Beyond the Raging Sea, a documentary presented at the Cannes Film Festival about the doomed attempt by mountaineer Omar Samra and professional triathlete Omar Nour, both Egyptians, to complete the 3,000-mile (4,800 km) Talisker Whisky Atlantic Challenge.
Director Marco Orsini hopes the film will bring public attention back to the refugee crisis in the Mediterranean, by getting the audience to root for the two Omars' survival and then showing news footage of migrant rescues.
With inputs from agencies
also read
Entertainment
Good performance, but lousy script massacred the film
Arts & Culture
Talking numbers with the founder of Purple Style Labs, India's biggest fashion conglomerate