Cannes 2018: Cast, crew members of Brazilian film hold up placards to protest against 'genocide' of native people
The cast and crew of Brazilian film The Dead and the Other, that was screened at Cannes, displayed signs calling for the protection of indigenous lands.
Cast and crew members of the Brazilian film The Dead and the Other held up placards on the Cannes Film Festival red carpet on Wednesday to protest what they called "the genocide" of indigenous people in Brazil.
The movie is based on the filmmakers' experience living for nearly a year in a village of Kraho people in north Brazil. It is playing in the Un Certain Regard section at Cannes.
Co-directors Joao Salaviza and Renee Nader Messora joined actor Ihjac Kraho in displaying the signs calling for the protection of indigenous lands. They were attending the premiere of Dogman.
Brazilian politicians last year changed how land is to be demarcated for 900,000 aboriginal people. Activists maintain that without more protection, indigenous groups are being pushed off their land in violent disputes.
(Also read — Cannes 2018 day 8 round-up — Solo: A Star Wars Story premieres, as does blockchain technology)
Entertainment
Was 1971 the gold standard for pop, rock and soul? Any answer would be drenched in subjectivity. But it was absolutely an exit point from the '60s into a hectic new era, hard to define but rich in conflict and possibility.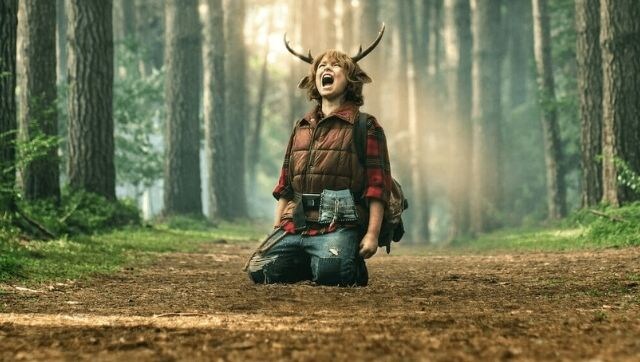 Entertainment
Sweet Tooth is much tamer than its source material, but nonetheless, is a wholesome and beautiful, if unthreatening road trip.
Entertainment
The Mumbai Police said that the incident is old and involves a 17-year-old complainant