Cannes Film Festival 2018: Emilia Clarke reveals she was always paid equal to male Game of Thrones co-stars
At Cannes, Emila Clarke and Penelope Cruz revealed they got paid equally to their male co-stars in their recent projects.
Game Of Thrones star Emilia Clarke has confirmed that she was paid equal to her male co-stars on the show, as reported by Mashable.  
Just the fact alone that Clarke, who plays the iconic role of Queen Danaerys, was paid equal to her male counterparts is perceived as news is enough to reflect on how deeply engrained pay gap in the entertainment industry is.
In the follow up to #MeToo and Time's Up movement, Clarke's revelation in Cannes has put BBC in the bright spot for leading the trend change. Clarke coming out with this also means that either her co-stars discussed their pay with her or that producers were transparent about the situation from the start. Many advocates for equal pay insist that the male actors will have to take the onus upon them to share their pay details and to argue for pay equality for substantive change to come about.
(Also read — Cannes Film Festival 2018: Salma Hayek says time's up for male actors; lobbies for equal pay)
As the struggle for safer spaces for women and pay equality continues, 82 women, signifying the total number women directors whose works have been presented at the festival since its inception, made a silent demonstration at Cannes Film Festival this year.
It also comes at a crucial time when only recently it was reported that Netflix's The Crown lead and two time BAFTA nominee, Claire Foy, was paid lesser than her male co-star Matt Smith. After outrage by the cast and people across the industry, the producers of the showed issued an apology to the stars.
(Also read — Cannes Film Festival 2018: Penelope Curz, Javier Bardem reveal they got equal pay for Everybody Knows)
As Game of Thrones prepares for its eighth and final season, the show is now rife with complex and well developed central female characters like Queen Danaerys( Emilia Clarke), Cersei Lannister (Lena Heady), Arya Stark (Maisie Williams) and Sansa Stark (Sophie Turner).
(Also read — Cannes Film Festival 2018: John Travolta returns to French Riviera where his Pulp Fiction won Palme d'Or)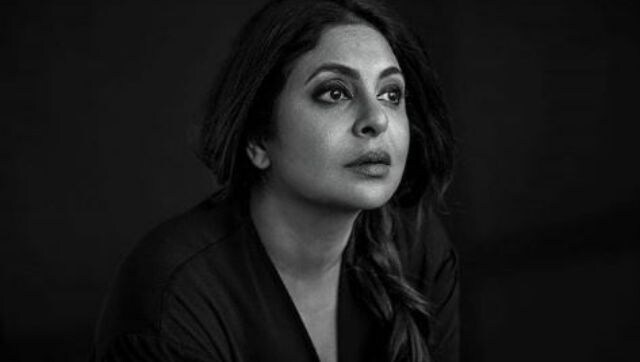 Entertainment
Human, which went on floors in January this year, revolves around the underbelly of human drug testing and the world of medical scam.
Entertainment
The judge said there was no reason to delay Harvey Weinstein's transfer any longer, denying his lawyer's request to keep him at a state prison near Buffalo.
Entertainment
The concluding part season of Lucifer is well-paced, well-written, and follows what the past one-and-a-half seasons have set up quite beautifully.