Call Me By Your Name director Luca Guadagnino to helm HBO drama series, We Are Who We Are
Luca Guadgnino will also co-write We Are Who We Are for HBO.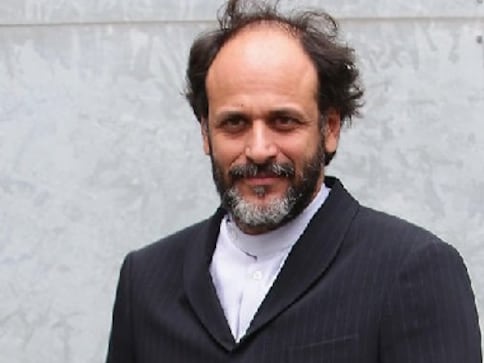 Luca Guadagnino's next project is an HBO drama series tentatively titled We Are Who We Are. According to Observer, the show — set in Italy — will center around two teenagers named Fraser Wilson and Caitlin Harper in a military camp. Their friends assume the two are a couple but "Fraser is actually missing his friend from home, Mark, while also developing an innocent romantic connection with an older soldier named Jason."
The production will reportedly kickstart in May and end in October. Guadagnino is also co-writing the script with Paolo Giordano and Francesca Manieri. Lorenzo Meili and Riccardo Neri will serve as executive producers.
HBO is yet to comment on this development. Neri's Lupin Film and Manieri's IPC International confirmed that Guadagnino will be involved in a new TV series, executive produced by Neri and co-written by Manieri.
Guadagnino has previously directed the coming of age romantic drama Call Me By Your Name, based on the book by Andre Aciman. Timothee Chalamet and Armie Hammer starred in the lead roles. The film went on to earn four nominations at the 2018 Oscars, including Best Picture. It was honoured with the Best Adapted Screenplay award.
His latest outing was the Suspiria remake with Dakota Johnson and Tilda Swinton.
Entertainment
Jackie Shroff remains deliriously unafraid of these pitfalls, always speaking straight from his heart in trademark tapori language, without anyone taking any offense. The fun lies exactly in hearing a popular celebrity speak without any trace of self-consciousness.
Entertainment
Chhorii wants to be an eye-opening montage of patriarchal horrors but there is little that is spooky or spunky about this film.
Entertainment
YG Entertainment shared that while other BLACKPINK members were not classified as close contacts, they immediately received PCR tests after hearing of Lisa's positive COVID-19 results.