Simmba: Ranveer Singh's energy finds a perfect match in Rohit Shetty's world
What plays a third wheel in the romance between Ranveer Singh and Rohit Shetty is a graver second half, which dilutes the iridescence that makes Simmba stand out.
Ranveer Singh does not play Simmba like Singham. When he plays a cop from Goa, he seems like he is having the time of his life. The joy of discovering his commercial cinema soulmate in director Rohit Shetty is palpable. In the opening moments of the film, he derives great joy from his first dhulai (literally) of goons at a dhobi ghaat. There is colour, there is music, there is action, and there is Ranveer Singh, sinking it all in.
Throughout the first half of the film, he overplays Simmba, well aware of the extra dose of namak he peppers all over the potboiler. Shetty gives him a free hand, provides enough room for improvisation, thus reciprocating the love Ranveer shows for his cinema.
What plays a third wheel in their romance is the second half. Though the degree of energy remains the same, the form changes with the tone. As can be deduced from the trailer, an incident involving rape is at the centre of the plot, which turns the mood of the film from a caper cop comedy into a vigilante drama.
In the process of dragging (and not evoking) rage out of the audience, Shetty loses out on the originality and the iridescence that makes Simmba different from other revenge dramas, and also from Singham.
Shetty draws liberally from his former cop film to set the tone for the second half. Dialogues like "ek cup chai, doodh rok ke, malai thok ke" and "mind ij blowing" naturally find their way out of the narrative. Even a 'Chulbul' Ranveer Singh gives up all his tints for a righteous cop with a Bajirao (Mastani-more-than-Singham)-like thick Marathi dialogue delivery. The flair slides in only occasionally, where both Singh and Shetty prove that they do have the ability to retain the character's colour and limit it to himself, rather than splashing it all across a serious issue.
Since the decibel remains the same but dark shades take over the screen palette, the fourth-wall-breaking conversation never graduates into immersion. If at all, the immersion is so forced as if Shetty is shoving the audience's face into a drum of water, like a hero of his film would do.
Simmba is one of the better films by Shetty. Unlike Dilwale, he does not pander to the fans of his leading stars and unlike Golmaal, he does not discount content for misplaced humour. He finds a match in Ranveer's energy and style like he did with Deepika Padukone and Shah Rukh Khan in Chennai Express. He uses his compatibility with Singh to build on the cop universe he established with Singham and as promised in the final moments of Simmba, hopes to continue with another major movie star next year.
He also presents the strongest directorial voice of his career yet in Simmba, but it comes at a cost. Firstly, his message is conveyed with the subtlety of a sledgehammer which may be apt for the masses, but is certainly not for the discerning section of the audience. Secondly, the messaging may seem problematic. But in times of the MeToo movement, whether to create an environment of fear in the minds of men (through physical violence here) is a debate the film may lead to. Thirdly, in a film that attempts to channelise toxic masculinity into a clampdown on crimes against women, there is very little to do for its leading lady Sara Ali Khan, except to dance on an irresistible 'Aankh Maare', look pretty in vibrant Manish Malhotra costumes and say dialogues like she is spelling it out to toddlers.
Simmba is a Ranveer Singh vehicle. Though an Ajay Devgn pops in to save the day in the climax, Ranveer impresses for most part of the film, particularly in his interaction with the supporting cast, including the why-always-a-baddie Sonu Sood, the thank-god-not-a-baddy-again Ashutosh Rana and a perennially confused Sarita Joshi. But his overriding schmooze remains with Shetty as they dazzle on a date that would not have gone wrong, had it not been an inconsistent affair.
This is a first impression review of Simmba. Read Anna MM Vetticad's review here.
Entertainment
The romantic-comedy features Ranveer Singh and Alia Bhatt in the lead. Dharmendra, Jaya Bachchan, and Shabana Azmi will also feature in prominent roles.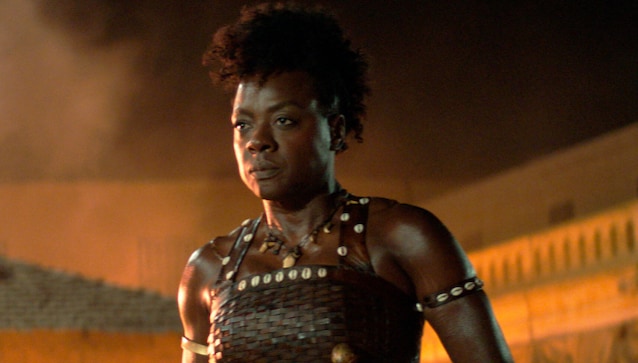 Entertainment
Apart from Viola Davis as The Woman King, Lashana Lynch, Thuso Mbedu and John Boyega stand out with their strong portrayals.
Entertainment
Vinay Forrt and Divya Prabha's wonderfully naturalistic performances anchor Don Palathara's observant portrait of a repressed, conservative society.